The very best eggnog bread with rum glaze. Original recipe.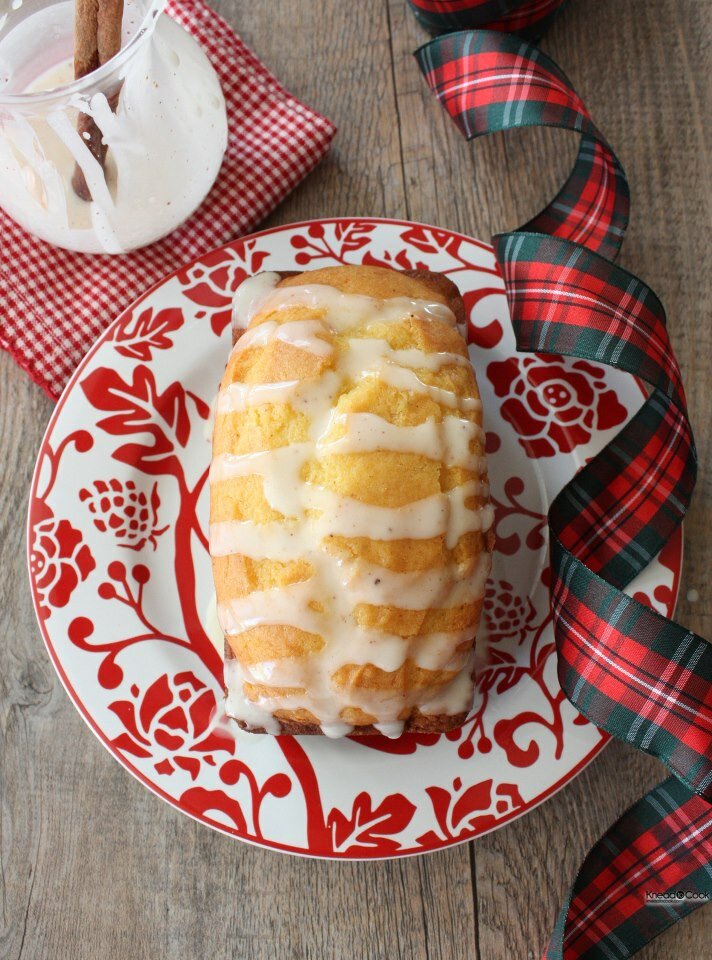 A friend just emailed me for this recipe and I thought I would add it quickly to my website. I will be making this shortly for Christmas gifts for friends/neighbors (as well as taking better photos of it). But for now, here are my not-so-fabulous pics of my very fabulous eggnog bread.
I want to preface this recipe by stating that I make it in mini loaf pans (4 to be exact) for one batch. If you don't wish to use alcohol try using juice as a nice substitution. Now onto the recipe:
Eggnog Bread with Rum Glaze.
Prep time:
Total time:
Ingredients
2 eggs
1 and 1/2 cups of regular eggnog (not low fat)
2 tsp Spiced Rum
1 cup white sugar
1 teaspoon vanilla extract
1/2 cup butter @ room temperature
2 1/4 cup all purpose flour
1 (3.4 ounces of powdered) package of instant French vanilla pudding mix (see pic above)
2 tsp baking powder
1/2 tsp salt
1/2 tsp ground nutmeg
Glaze:
1 cup sifted confectioners sugar
2 tsp eggnog
2 tbl Spiced Rum
1/8 tsp of ground nutmeg
Instructions
Preheat oven to 350.
Spray your loaf, muffin etc. pan with non stick spray with flour.
In your mixer using the paddle – mix together the eggs, eggnog, rum, sugar, vanilla and butter.
The butter will remain clumpy but that is just fine. In a separate bowl, sift the flour, pudding mix, baking powder, salt and nutmeg.
Add the dry mixture to the wet and blend until incorporated.
Avoid over mixing.
Again, the butter will remain clumpy and this is to be expected.
The butter will melt when cooking.
The dough will be thicker – be aware.
Pour into your prepared choice of pan(s).
Bake your mini loaves for approximately 30 minutes or until a toothpick comes out clean.
A regular loaf pan will take about 45-55 minutes.
Glaze: Whisk together and pour over your cooled eggnog bread.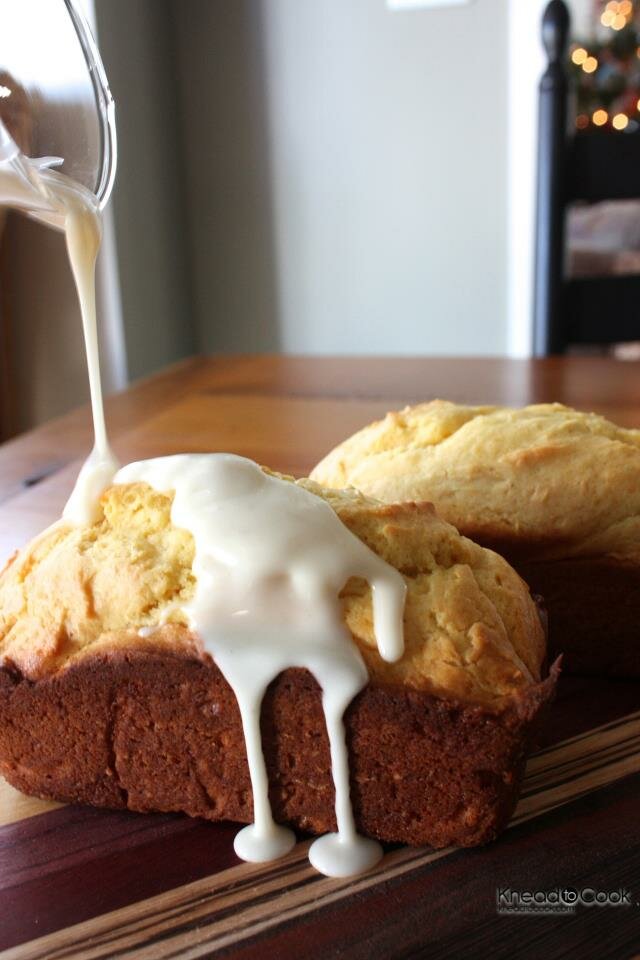 SaveSave
— Knead to Cook