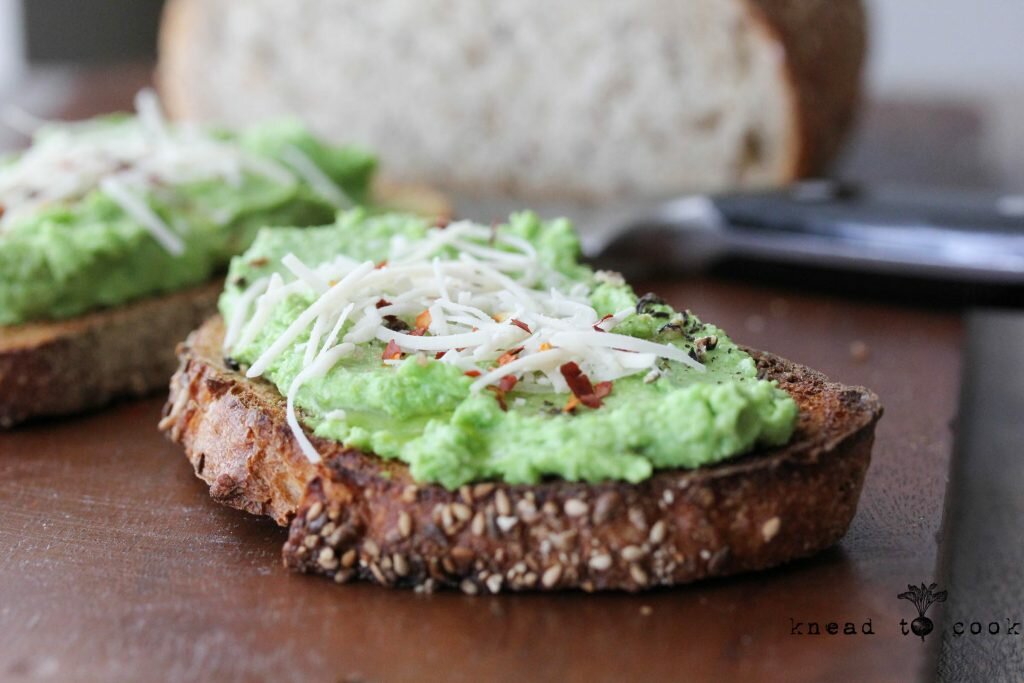 Green pea ricotta spread.  Vegan.  Gluten free.
Happy Monday friends.  I hope your mother's day weekend was incredibly fun, food-filled and joyous.  This weekend we hosted Kira's friends for her 17th birthday party.  Then after a trip to the gym early Sunday, we went to Philly for brunch and shopping.  It was the best.  My heart was filled along with my stomach.
I've been recreating a bunch of old Lucy Activewear recipes that were lost since they merged with North Face.  This is a big favorite for summer, outdoor dining with friends.  Easy and prep-ahead!  It's light and filling.  Great appetizer or side for dinner or soup.  Great for parties too!  All of the ingredients can be found at Whole Foods or local specialty food markets.  Vegan and gluten free!
— Knead to Cook