Soaked and roasted almonds.
This recipe came about when I had soaked too many almonds for nut milk.  They don't taste good post soak but I thought I would roast & see how they came out.  Well, they are completely addictive and the best way to eat almonds – well minus almond butter.
So why soak almonds?  Well soaking almonds helps to release enzymes which aid in digestion.  It's also beneficial with the the digestion of fats.  Monounsaturated fats help curb your appetite and keep you full.  Help to reduce bad cholesterol and increase the good.  Great source of vitamin E, which helps prevent agin and inflammation in the body.  Soaked almonds contain B17, vital in fighting cancer.  Flavonoids present help suppress tumor growth.  Aid in lowering glucose levels and regulate blood pressure.  Yes, food is medicine!  It turns out, they taste better after roasting v. the raw form.  We can't stop eating these… the only problem.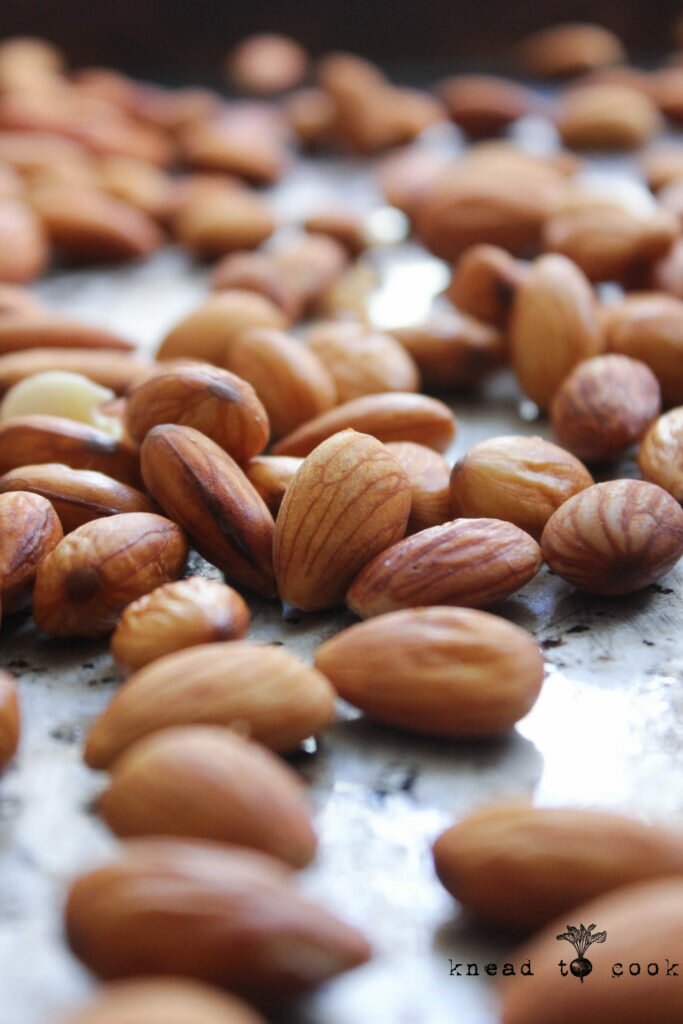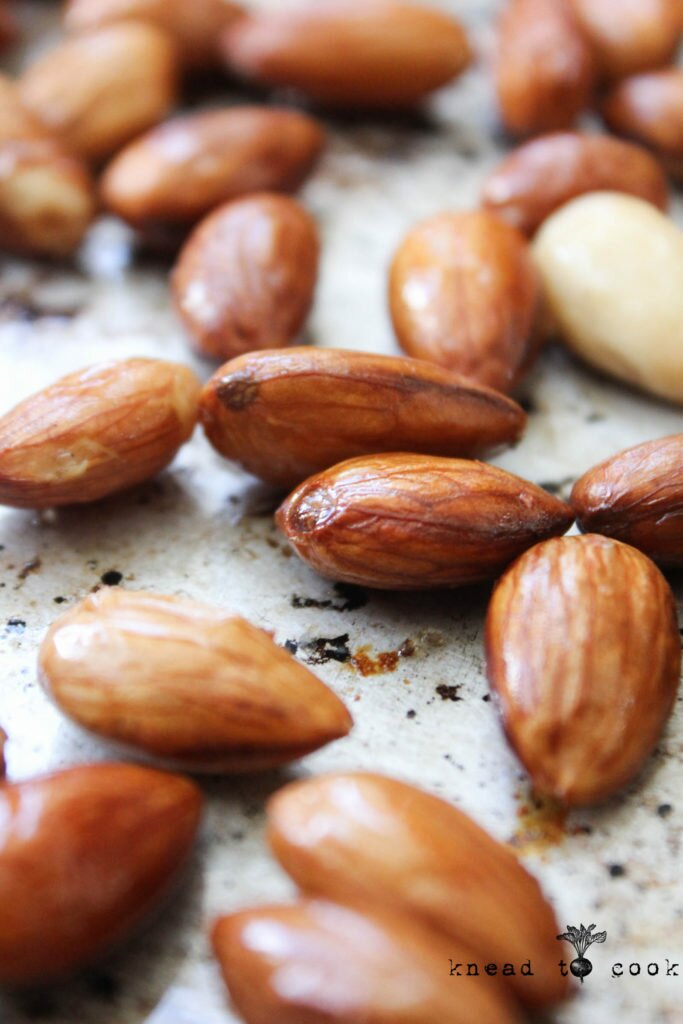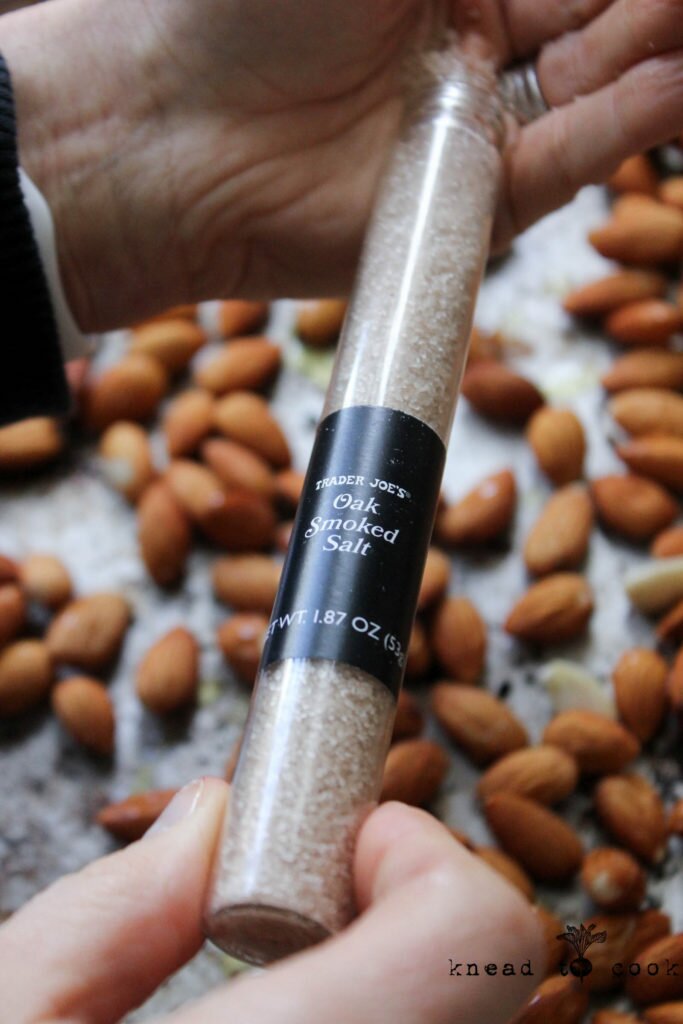 Soaked and roasted almonds.
Prep time:
Cook time:
Total time:
Ingredients
2 cups of raw almonds
Filtered water for soaking
1 – 2 tbl of olive oil
Salt (I used smoked sea salt but any salt will work)
Instructions
Soak your raw almonds in filtered water (enough to cover plus some) overnight
Drain and rinse well, allow to dry out.
Preheat your oven to 300 degrees.
Add your olive oil to your rimmed baking sheet.
Place the almond on the pan and toss to coat in the oil.
Sprinkle with your salt choice and place in the oven.
Bake for 20 minutes the remove & toss.
Then bake for an additional 20 minutes.
Remove and allow to cool completely before enjoying.
Store in an airtight container.
These almonds are delightful straight up as a snack.  I also love to add to my smoothies, salads, bowls, atop veggies… whatever or however you want to eat them.  They are so good!

SaveSave
SaveSave
SaveSave
— Knead to Cook