White bean chili in the crock pot.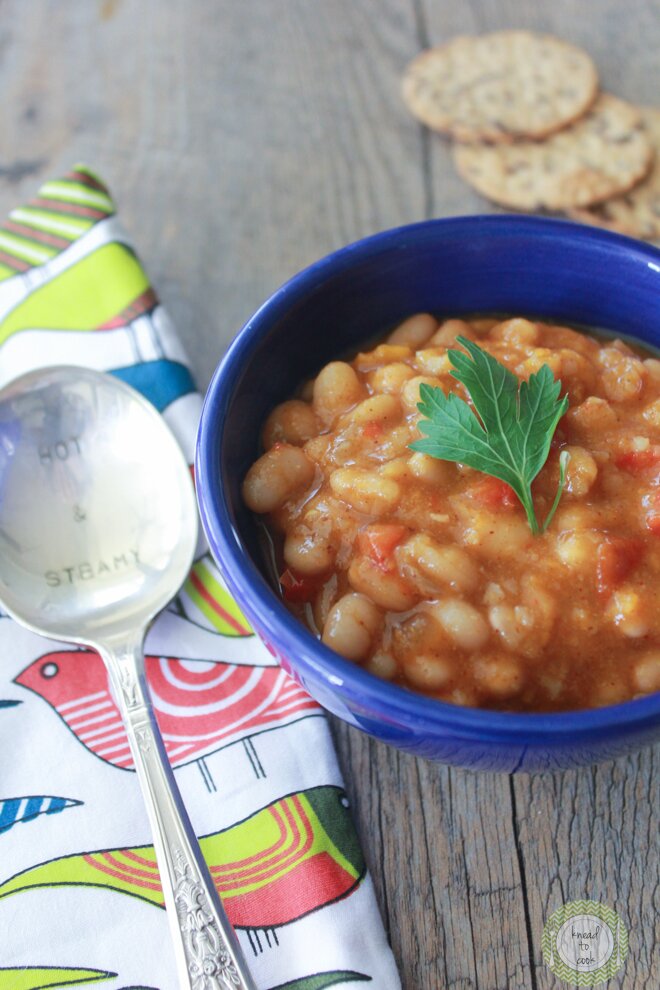 Three days into the flu and I'm starting to feel human again.  Race day is Sunday and I'm still torn if I'm doing it or not.  I'm hoping to do it just at a slower pace but get back out there.  Who has ever heard of getting the flu in April?  My doc thinks that I have a milder case and that the Tamiflu will help but he wasn't sure about race day either.  I'm done with my meds on Saturday.  We shall see.  Fingers crossed.
Well I whipped this quick white bean chili recipe up on Tuesday after I saw the doc.  It was so easy and I knew that way my family would have a nice dinner on the table even if I buried under the covers in my bed warding off the chills.  The dinner was really tasty – I had it for lunch yesterday.  Perfect Meatless Monday idea or anytime you need a quick dinner without a lot of effort.
Ingredients:
4 cups of white beans (soaked for 24 hours)
4 cups of low sodium organic vegetable broth – if you don't care if it's vegan, you can use chicken broth
2 medium sized sweet potatoes or yams – peeled and diced
1 bell pepper, diced (you can use any color) – I used red
1 small or 1/2 medium yellow onion, diced
5 garlic cloves, peeled and minced
1 jalapeño, seeded and diced (leave the seeds in for additional heat if you prefer)
1 tablespoon of ground cumin
1 teaspoon of chili powder
1 teaspoon smoked paprika
Salt and pepper to taste
Directions:
Drain and rinse your beans thoroughly.  Then add them along with the other ingredients to your slow cooker on the low setting.  Give it a good stir.  Cover and let cook a minimum of 4-6 hours.  Serve and enjoy.
Optional:  If looking for a meat version, you can always cook up some ground turkey first and then add it along with the other ingredients to your slow cooker.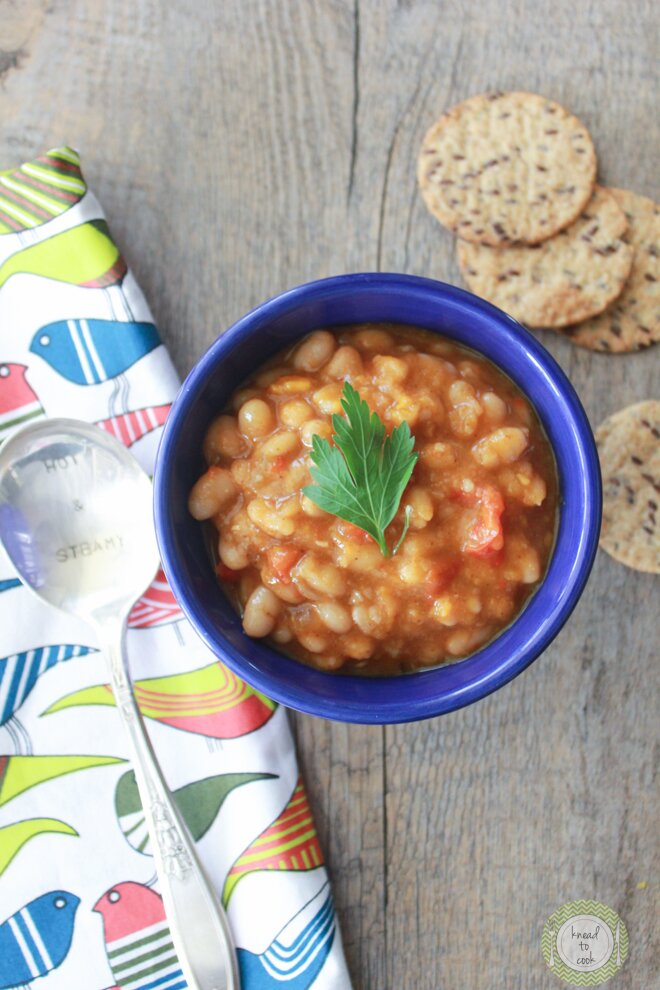 — Knead to Cook