Don't be a smelly vegan. In search of the best deodorant.
Deodorant… seems simple, yet it's been such a struggle for me and many of the good folks who follow me on Instagram.  I posed the question a few weeks ago on my Insta Story and hundreds of good folks DM'd me.  Suggestions.  Requesting help.  I was flat out sick and tired of spending A LOT on crappy, bad-ingredient, deodorants.  So I took the suggestions.  Did a ton of research and here are my findings.
Drum roll please.

First, I'm not one of those people who excessively sweats or smells but I do workout – a lot.  I'm going to take you through what I've tried. What didn't work. What was okay & finally what I love!  Let's get this started.
All of the products I used were store bought.  None were tested on animals or contained any "toxic" ingredients.  I didn't use homemade concoctions because I'm not willing to invest that kind of time or effort in deodorant, sorry.
Schmidt's smells great.  Had a great collection of scents.  My husband loves it however, I noticed on harder cardio days – I still smelled.  I am super sensitive to odors so this was a no-go for me on workout days.  However, I've used it for rest days or after I showered for normal living and it was good.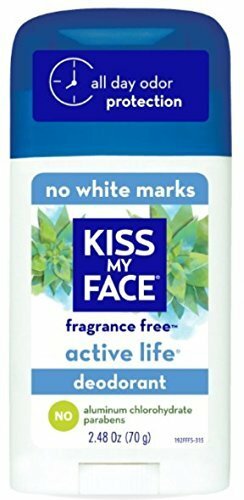 Kiss My Face has had some bad press lately as their products aren't as natural as they claim.  I did like the deodorant but moved past as I prefer to use a company that is natural and not utilizing synthetic ingredients.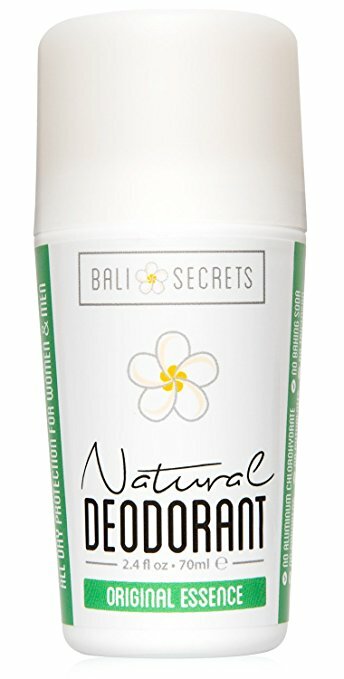 This was a suggested product to test.  Bali Secrets has a ton of 4.5 star reviews on Amazon and it came highly recommend to me.  I bought it & hit the gym.  First, the original essence scent, to me, seems like a weird grandma scent.  It was really off-putting.  I used the roll on and it was weird… some days I didn't smell and other days, I did.  It was a great price.  Maybe other scents would be better but I won't be buying again.
A while back, I bought a bunch of products from Urban Organics.  It was a small pot of deodorant that you need to apply with your fingers.  I'm not a fan of this type of application however – this little pot of product worked like a charm!  No odors.  No sweaty pits (yeah, sorry) but it was great.  Scent free.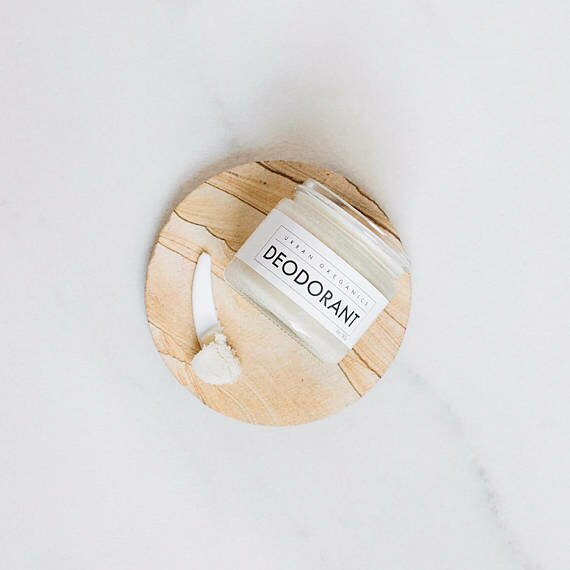 Now for the product that was recommended by a few awesome friends and I finally stumbled upon and I'm so glad I did.  This product was easily found at Whole Foods, Anthropologie or on Amazon.  I bought the pure vanilla scent.  It's a solid that goes on without white marks.  Smells fantastic!  I have done several hour long cardio sessions with absolutely no odors!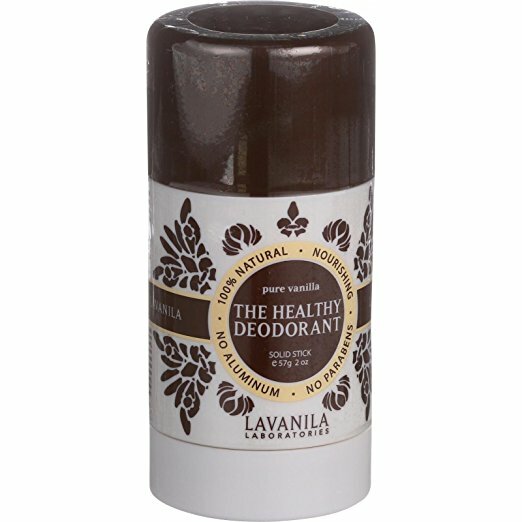 Lavnila is made from all natural ingredients.  Price was around $12, which may seem high but I find that a deodorant this size will last me a good 2 or more months.
Now I realize that everyone's body are quite different.  I also realize that training plays a really important part into this equation.  I do train 1.5-2 hours per day, weightlifting and cardio, 6 times a week.  I sweat a normal amount for reference.
I hope this post helps you out.  We strive to eat all natural products, it's equally important to use natural products on our body.  I look forward to future posts sharing more all-natural products that I love with you.  This post is not sponsored by any company mentioned in this post however there are affiliate links embedded in this post where I earn a small commission.
Happy Sunday!

SaveSave
SaveSave
SaveSave
— Knead to Cook