New Jersey Long Branch Half Marathon Weekend Race Recap.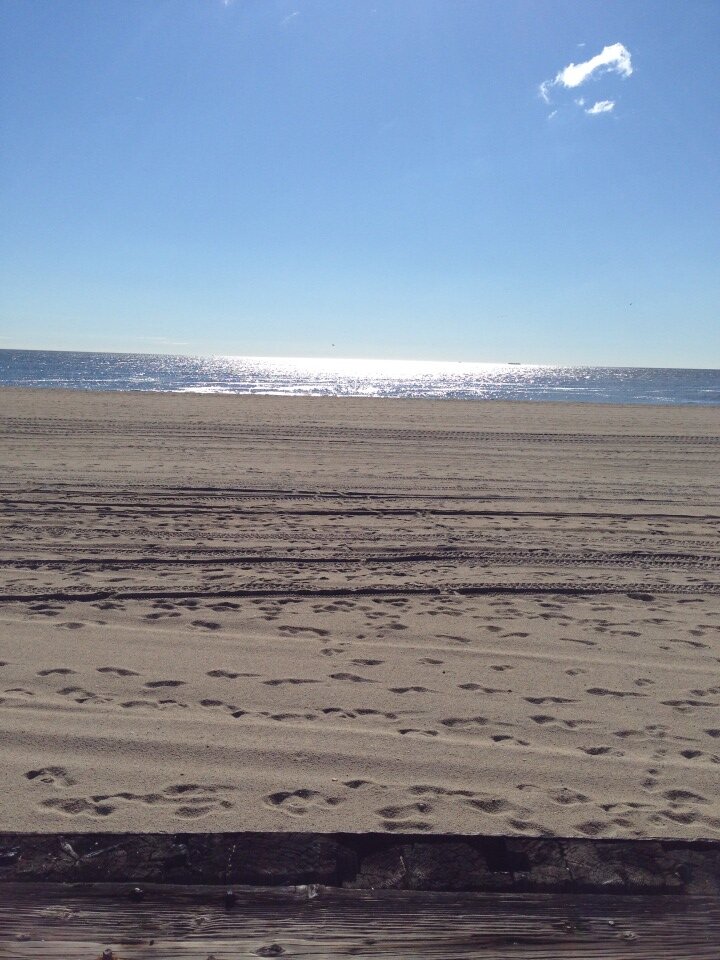 The flu came Tuesday and the race Sunday.  I gave myself until Friday to decide if I was good enough to run on Sunday.  Enough time to cancel the hotel room without penalty etc.  Friday came and I did a short 3 mile test run and felt tired, but okay.  So the race was on!
We headed to NJ on Saturday morning.  After race bib pick-up, which was easy and uneventful,  we ate our way through Red Bank – which is the sweetest town to walk and tour.  I couldn't have been happier to dine at vegan restaurant with delectable food.  Of course, it's all about the food and fueling up.  We had lunch at Good Karma.
Started with baked mini samosas with a spicy banana chutney.

Fresh carrot, beet and ginger juice for me.  So good!


And my lunch was a pineapple mango tempeh with sautéed kale.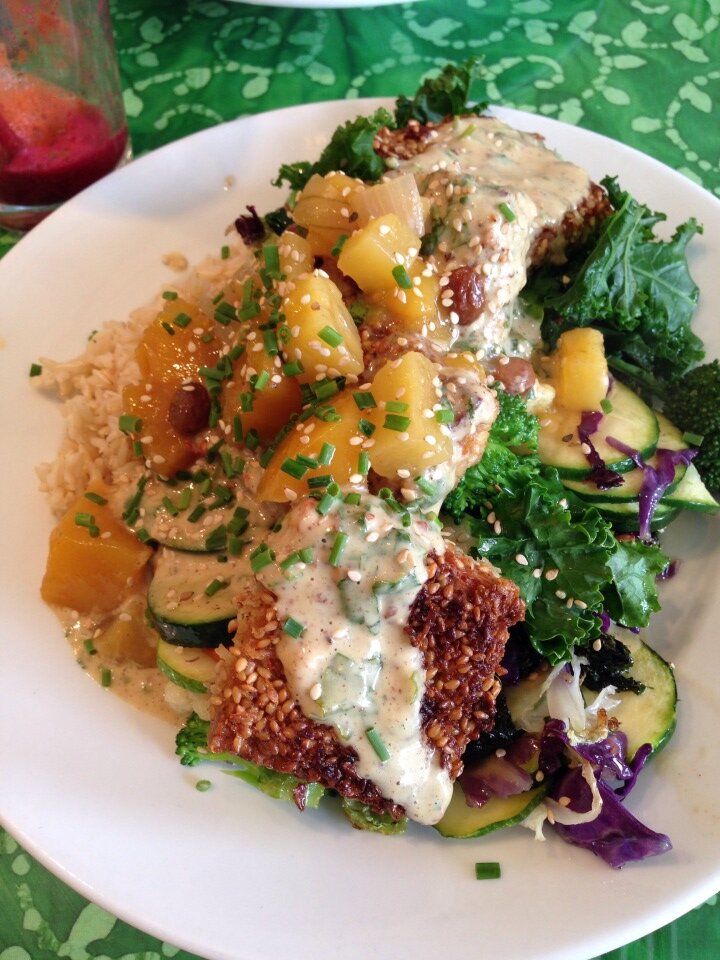 After over-eating on this fabulous lunch – we walked and shopped around Red Bank for a few hours until the thunderstorm arrived!
The race had an early start – 6:45am.   So up at 4:15 am! Bill, because he wasn't running with me, dropped me at the start and headed off to the finish line designated parking area.  From there he did a 9.5 mile training run for our race next weekend.  This race starting point was a bit different and so nice in my opinion.  They allowed the runners in the main building (horse racing facility normally) to stay warm and use the restrooms.  I headed out to my corral about 20 minutes prior to the start.
I was in the second corral to head out and started about a minute after the start.  The race had a great energy with a lot of support from the neighborhoods you run through.  I didn't have a time goal per se, yet wanted to finish feeling good after a week of battling the flu and run a nice race considering I have another distance race in a week.  My body felt good but my I felt a bit tired and not as strong as I had in prior training runs, but this was to be expected.  The first few miles to start felt difficult but then I got into my groove.  The race had a few smaller hills/bridges to climb but nothing horrendous.  My last half left many demons in my head and doubts about running so I needed to conquer these.  My pace was very consistent throughout around 8:10.  My heart rate was 178-182.  I kept a close watch on this as my last race kept me at 195 which was dangerous.
By the last 3 mile stretch I started to push it but felt like I was struggling.  The headwinds on the beach were around 25 mph and felt like I was running up against a cement wall.  I felt my max effort and my time going up.  I knew the race was almost over, despite my lungs flat out hurting and just to dig deep. There were a group of us, about 7 people, keeping this pace together and pushing through.  That helped me mentally.  I then saw the finish line and knew I had to kick it in to make up for some of the "cement wall time" I lost.  I finished happily with a personal record, beating my demon half from November (ha ha) with a 1:47:51 (official time) and 13th place for my age group!  This was 8:65 mins faster than my race in November.  My goal was to be in the 1:40's after a week long battle of being sick and I did it.  I was so happy to PR and place so highly.
Afterwards, we took the obligatory photos:
After a breathing treatment, shower and packing we headed out to Avon by the Sea to hit up this place, which came highly recommended to me from my good friend Lottie.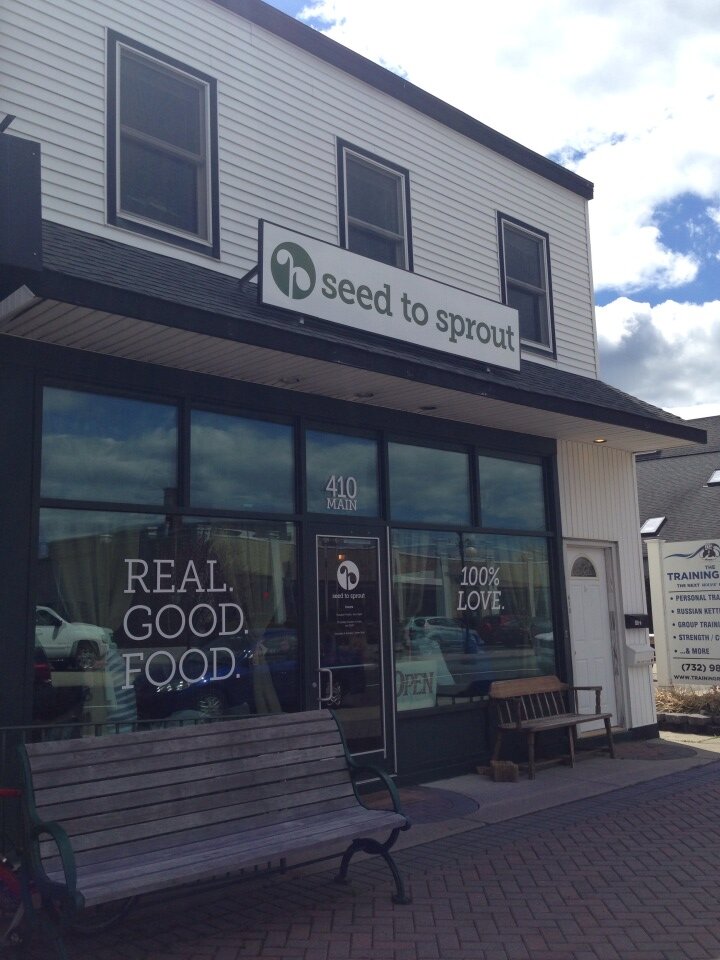 This place may now be my favorite restaurant ever!  Totally vegan.  Insanely awesome food cooked with passion.  The place was packed and we waiting, with sore legs for about 30 minutes to be seated.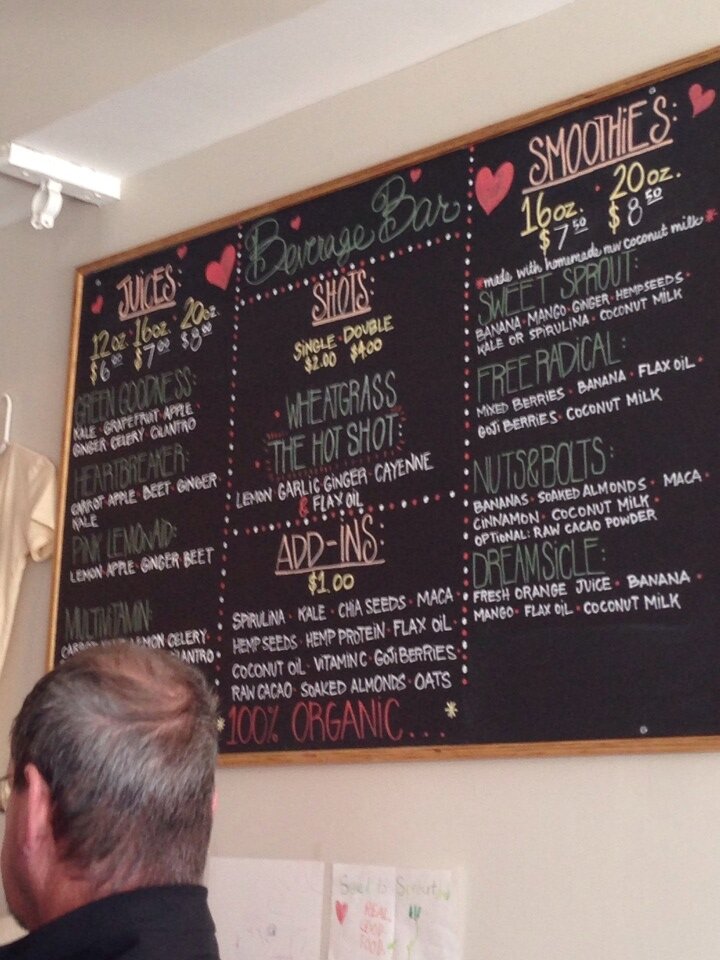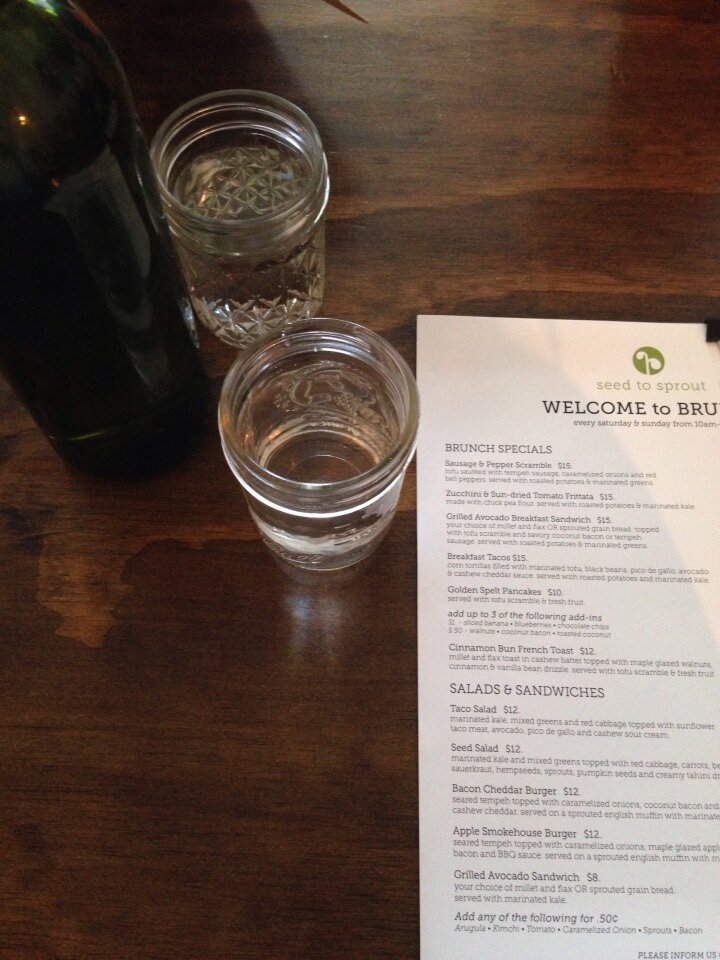 I was happily deciding which smoothie to have and opted for the Nuts and Bolts as I figured it had the most protein for my torn up muscles.  It was so good and yes I opted for the raw cocoa in it to make it even more delectable.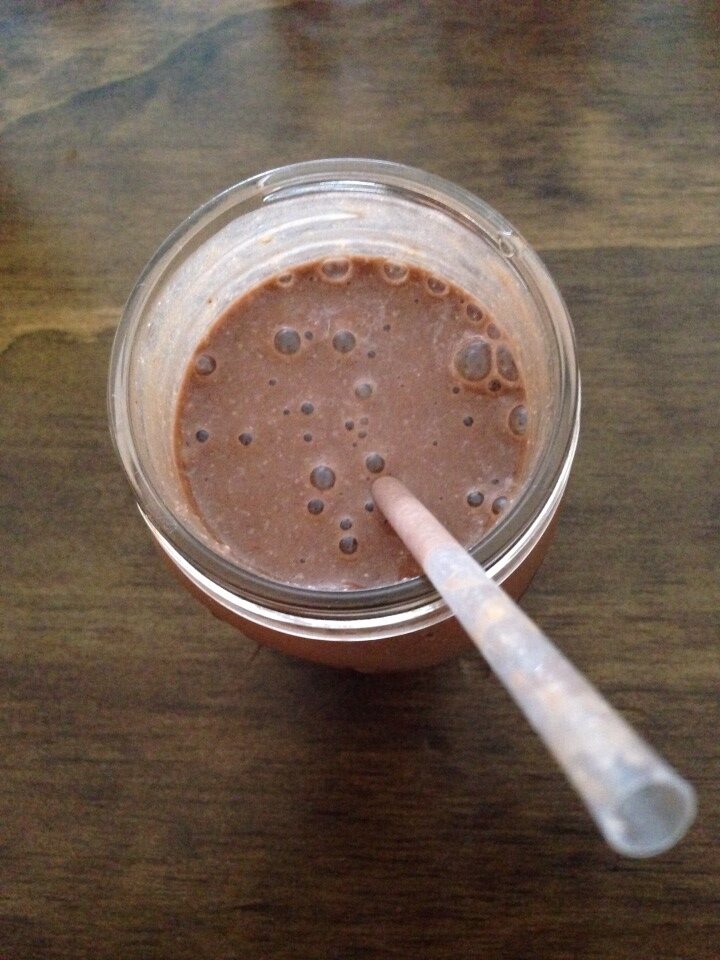 I always ask the waitress what they recommend.  She insisted on this cinnamon rolls french toast with cashew vanilla cream drizzle, spiced coconut butter and tofu egg scramble.  My friend Lottie said the raw pizza was a must and so was the grilled avocado sandwich with kale.  I have to say that everything was so incredibly good that I'm still dreaming of it.  It was the perfect post-race meal.
We also got our girls some chocolate mint cheesecake bars for home.  So good too!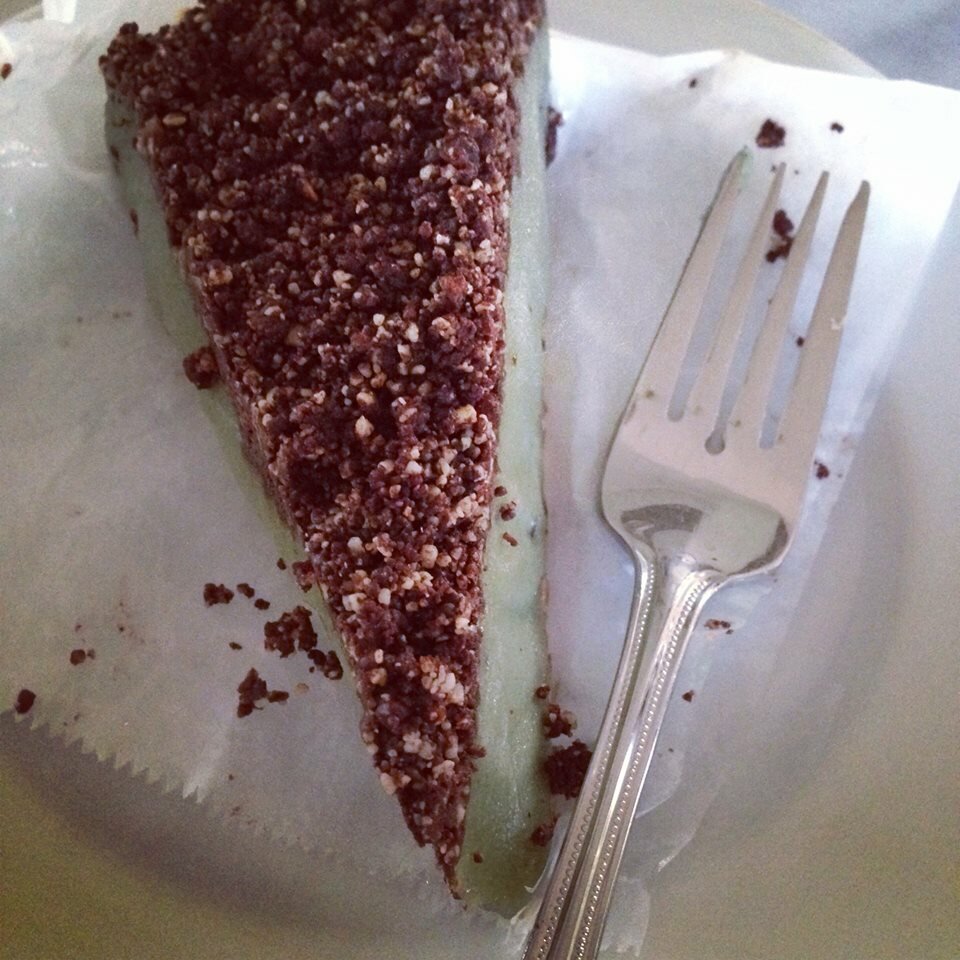 After brunch, we headed to Trader Joe's to stock up and back to Pennsylvania we went.  Next weekend is the Broad Street 10 miler.  Easily my most favorite race ever!  Can't wait!  Now with every race I believe there is a lesson to be learned.  What was my lesson?  Well I learned that I had to listen to my body and not just do what I wanted to do.  Other lessons learned… My mind sometimes needs to override my legs and sometimes I just need my legs to run and stop the negative chatter in my mind.  I was flat out worried about this half after my last half- which was horrible and left me plagued with many demons about running a half again. My prior half time was great (breaking the 2 hour mark for the first time) but having my heart rate in excess of 195 made me so sick afterwards.  This race I learned to monitor my heart rate closely.  I purposely under-dressed so I didn't get overheated.  And although not a perfect healthy run, I ran with my heart and gave 110% of what I had.  I left it all on the road.  Thrilled to beat my last half time and get a personal record this time as a fully vegan athlete.  I walked away happy and proud of myself.
Next up…. Broad Street!
oxo
~Robin
— Knead to Cook