Spinach and basil ricotta baked lasagna. Vegan. Gluten free.
Spinach & basil ricotta baked lasagna. This recipe is both gluten and dairy free – along with being completely vegan.
As you all know, I've been experimenting quite a bit with vegan lasagna lately. I made my own tofu ricotta here and as wonderful as it turned out – this one has taken first place. I recently tried Kite Hill nut-based ricotta that I picked up at Whole Foods. I was so excited to try it. My first recipe was this Ricotta Mousse. My daughter devoured the entire thing! My faith had immediately been restored in ricotta that wasn't dairy based. Next up, I started pondering my next recipe, after all I had bought a case of it because we loved it so much. What to do?!
Spinach and basil ricotta is very classic combination in Italian cooking. I knew I wanted to go down that road but stuffed shells or lasagna. My family voted… & lasagna it was. And from there this super easy recipe was born. Don't stress the quantities, but taste as you go and adjust to your preference. The joy of cooking is the flexibility that you have unlike in baking, which is more exact.

Ingredients:
You need a red sauce (either homemade like here or your favorite jarred sauce also works perfectly)
1 package of beefy vegan crumbles (I used Trader Joe's), cooked
2 containers of the Kite Hill ricotta
1 bag of vegan Follow Your Heart mozzarella
2 good sprinkles of vegan parm from Follow Your Heart
4 cloves of garlic, peeled
1/2 lemon juiced
1 handful of fresh basil leaves
2 handfuls of fresh baby spinach leaves
3 tablespoons of a good quality olive oil
1 teaspoon of Italian seasonings
1/2 teaspoon of salt
Freshly ground pepper
1 box of rice lasagna noodles (no cook – gluten free)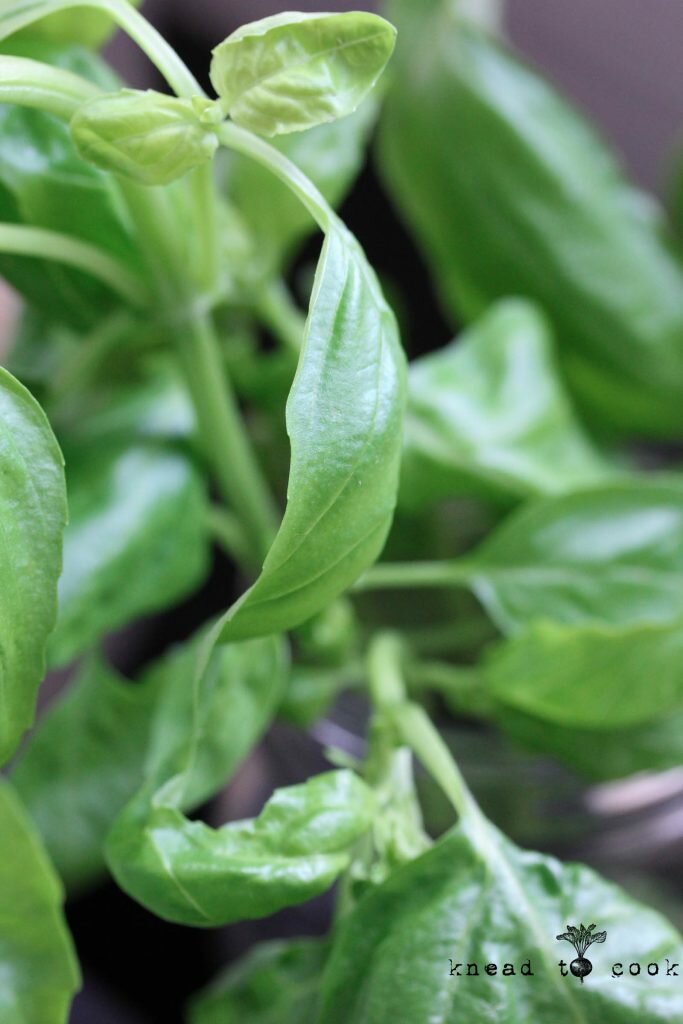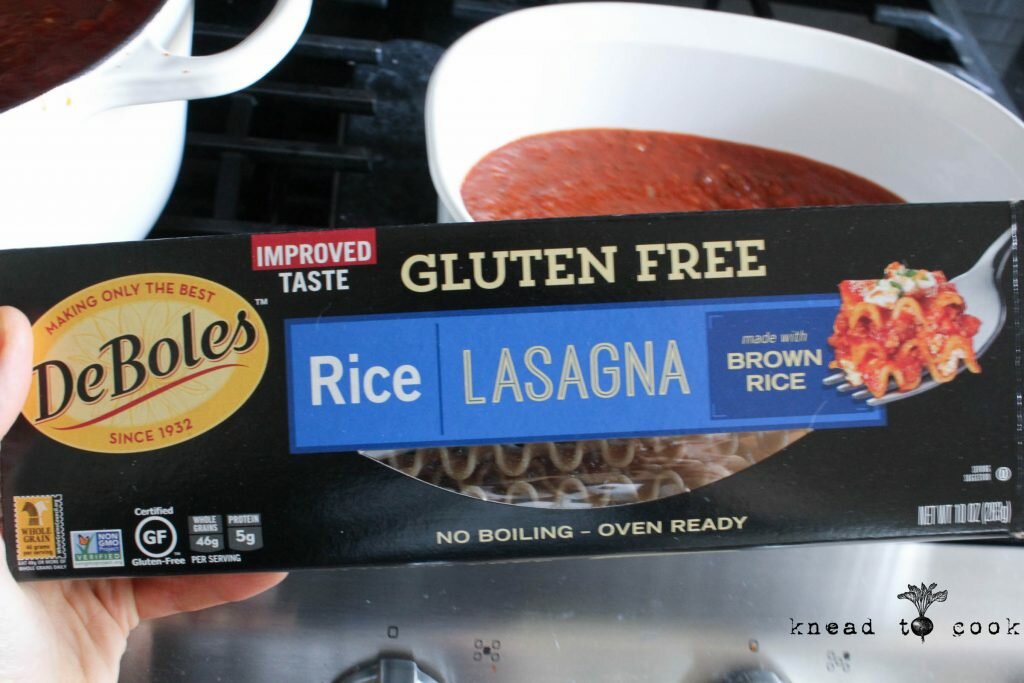 Method:
Preheat your oven to 350 degrees. I used a frozen batch of red sauce I made in the summer. If using jarred or your own sauce, no need to reheat. And if you're using freshly made sauce, you can easily use that hot. I started with a 9×9 pan but a 13×9 would also work.
Prepare your filling by adding the following to your food processor and pulsing until combined: Ricotta, spinach, basil, lemon juice, oil, garlic, Italian seasoning, salt and pepper. Taste and adjust seasoning as necessary.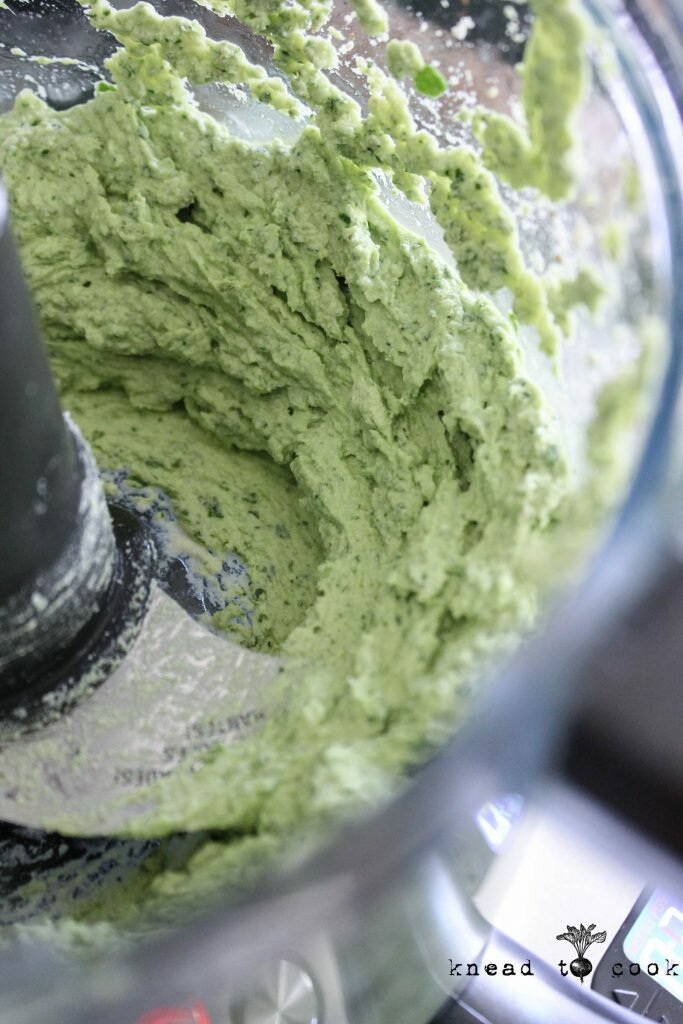 Let's begin by layering a base of red marinara sauce.


Proceed to top with some beefy crumbles.


Then add a layer of your uncooked noodles.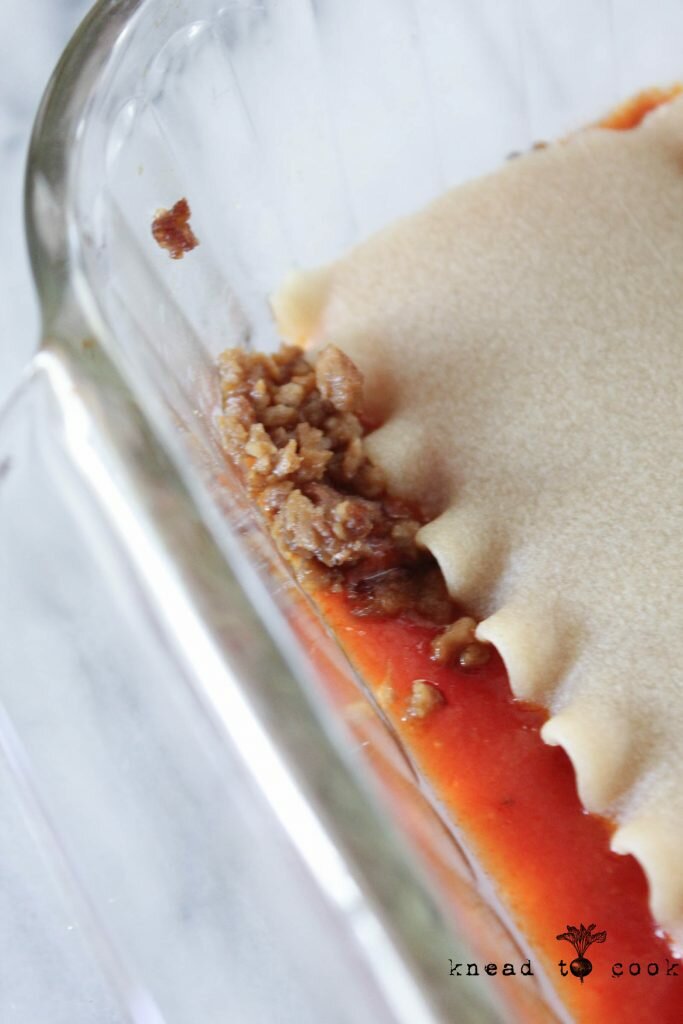 Then add a layer of the ricotta cheese mixture. Top with more sauce…


Then add a about 1/3 cup of the shredded mozzarella or so.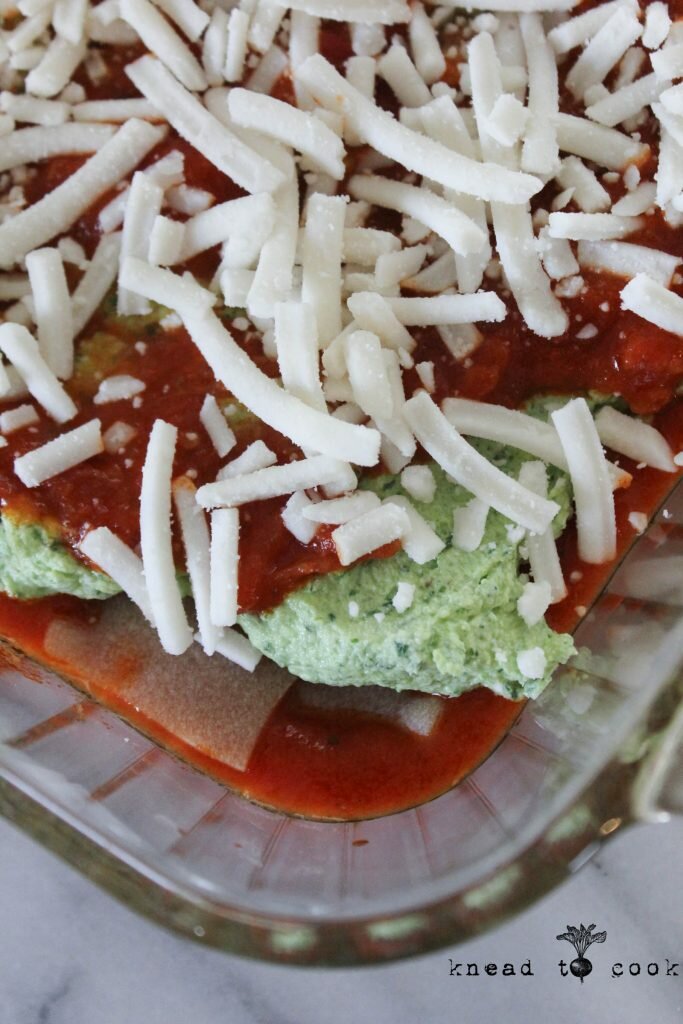 From here layer:
Noodles
Ricotta
Sauce
Beefy Crumbles
Mozzarella etc.
The final layer gets both cheeses as the topping. You want to finish with both cheeses for a lovely gooey topping.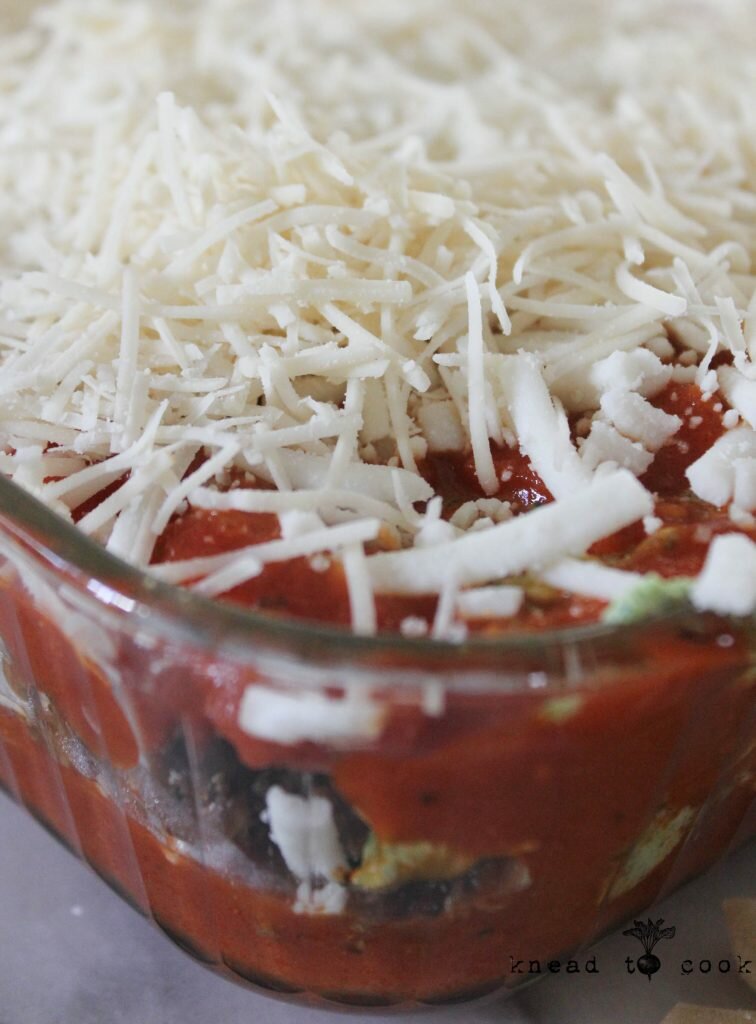 Bake, covered with foil for 60 minutes. Then remove the foil and bake for another 15 -20 minutes until the cheese melts and is bubbly.
I topped with fresh basil but it's not necessary. Slice and serve immediately.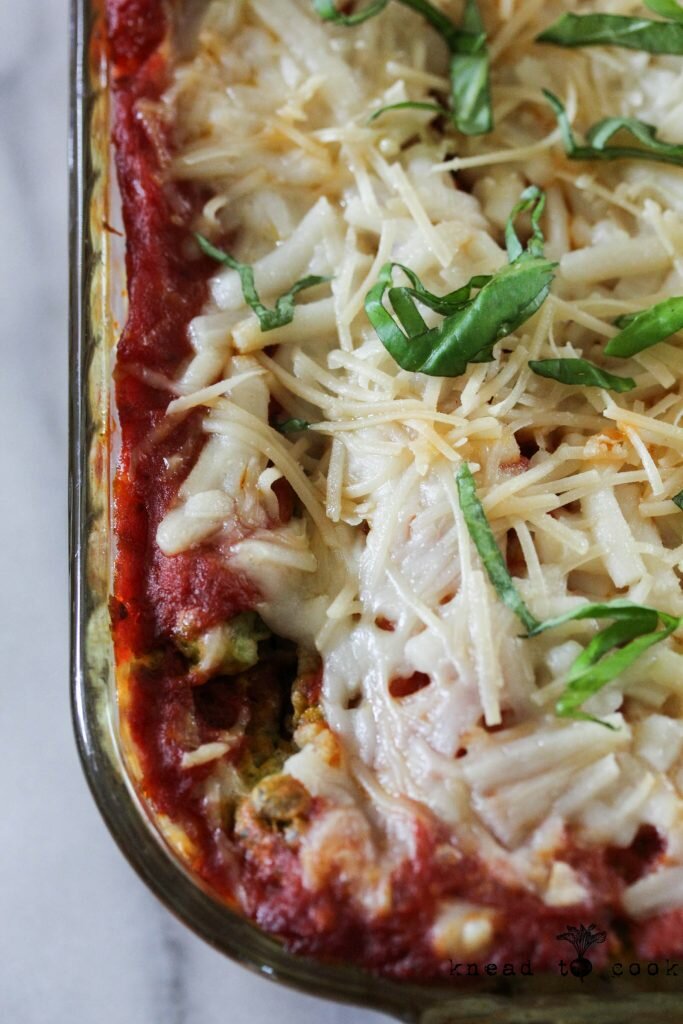 Remember that vegan cheeses don't melt, right? Ummmm no! Check out that melt. 🙂
Okay, grab your plates and serve that lasagna up and enjoy. Leftovers are perfect for lunches all week.


Sunday: 7 outdoor miles
Monday: 60 minutes weightlifting/core/functional work
Tuesday: 9.31 outdoor miles
And this is the challenge I'm working on… day #6 today.


— Knead to Cook