Vegan and GF "Meaty" Lasagna.
Vegan & gluten free "meaty" lasagna. I grew up with horrible lasagna. I mean HORRIBLE! From my childhood on I'll admit, I would shy away from this Italian dish with every fiber of my being. My Italian side of my family, that knew how to cook, never made it. We always ate ravioli. So going vegan and gf, this wasn't a dish that I was going to miss out on.
My oldest asked for lasagna recently. I was a bit taken aback because I wasn't sure where she ever developed a penchant for it. I'll be honest, I blew her request off. Then while shopping in a local grocery store that I never really frequent, I spied some gluten free noodles. Perhaps the universe was sending me a signal. I embraced it and gave it a whirl.
If you follow me on Snapchat or Insta stories, you saw my over-the-top review over the recipe. I knew I had to recreate it for you all after over 200 requests. My disclaimer: it may not look "picture perfect" but you will be swooning over this one! I pinky promise.
I do want to apologize for the lack of staging the perfect photos but light was dwindling and I was rushing to get each step documented for you. Plus lasagna is not the most photogenic food out there.

Let me preface this by stating that you can use your own marinara sauce recipe, a favorite jar (get 2!) brand or you can use mine from here, here or here. This recipe is simple but has many steps. I promise to make it as easy as possible and it's totally worth it… Let's get started!
Ingredients:
Sauce (see notes above)
Tofu ricotta: (loosely based on Minimalist Baker)
1/3 cup of fresh lemon juice
1 (12 oz) block of firm or extra firm tofu
3 tbl of Nutritional yeast
1 good handful of fresh basil leaves
cloves of garlic
3 tablespoons of Extra Virgin Olive Oil
1 teaspoon of Italian seasonings
1/2 teaspoon of salt
1/4 teaspoon of ground pepper
Other items:
2 boxes of gluten free lasagna noodles (for a 13×9 pan recipe)
1 bag of Beyond Meat "beefless crumbles"
Vegan parmesan cheese
1 cup raw cashews
3 Tbsp nutritional yeast
1 tsp sea salt
1/4 tsp garlic powder
Method:
Begin by pressing your tofu block. Drain the water out of the packaging and wrap in a clean kitchen towel. Place that on a plate and then place a heavy pan over the top. Press the liquid out of the tofu for at least 30 minutes. Once that step is over, crumble the tofu and place into your food processor or blender.


Add the remaining tofu ricotta ingredients and blend on high (setting 10) until creamy and completely blended. Taste it and add additional nutritional yeast or salt etc. as needed. Set that aside.


Next step, prepare the vegan parm. Into a food processor or blender add all of the ingredients and pulse until broken down and the texture resembles parmesan. Set that aside. I apologize I don't have any prep pics of this as I always have a stash in my fridge. You will see it referenced in the final layer of the building of this dish.
I did cook the meatless crumbles on the stove just to defrost it. I added a bit of olive oil to the bottom of a pan and added the "meat". I cooked on low until thawed for about 6 minutes.


Now that the components are all prepped let's get this started. Preheat your oven to 350 degrees. Into a 13×9 inch pan, spoon a thin layer of your sauce evenly.


Working in layers – the noodles do not have to be perfect. I made two batches. I did one 13×9 and one smaller. I broke noodles to fit in places where the full noodles were too large.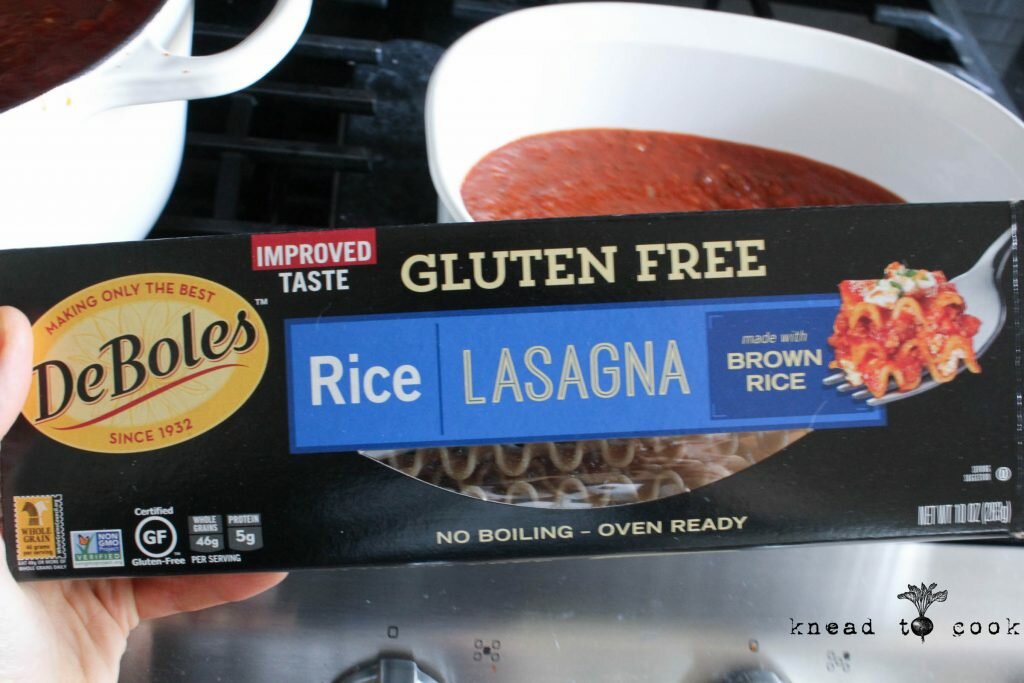 Take your time and don't stress if it doesn't look perfect. It will all be covered in sauce in no time.


I dropped blobs of the vegan ricotta in random fashion.


You can repeat as many layers as you have room for. The final layer will be covered in sauce…


And then sprinkle with your vegan parm.


Bake in a preheated oven for 35-40 minutes. I notice that the top on mine cracks a bit but no worries. Spoon out and enjoy!


Let me know what you think of this recipe when you try it. I'm excited to have another batch ready to eat this week! I also have frozen this dish. You can freeze once assembled. Wrap tightly in foil and freeze. To cook, preheat your oven to 350 and place the lasagna in your oven covered in foil for 30 minutes, then remove the foil. Cook for an additional 30 minutes or until completely hot. Serve and enjoy!


New week, same focus. Equal parts weight training and running to build a strong foundation. My past two years I focused on building insane mileage and suffered a huge setback with tearing my meniscus. This year, training smarter and healthier.
Sunday: 8 outdoor miles (a lot of black ice)
Monday: 1h weight training, functional moves and a ton of core
That's a wrap! I'm off to finish some dishes in the kitchen. I hope you love this recipe and I'll chat with you all soon!

— Knead to Cook