Chocolate Ricotta Mousse. Vegan. GF.
Chocolate ricotta mousse (vegan and gluten free). Sharing one more decadent, super easy, recipe to prepare for Valentine's Day tomorrow.

I'll admit, I normally don't get wrapped up in all the to-do surrounding Valentine's Day. I'm more of a practical mind & we just wrapped up Christmas gift-giving, right? Plus my focus has been hard and fast surrounding my oldest, who turns 18 this week, university decisions and all that. How did I ever get this old so quickly? Ha.
I do normally get tiny, albeit thoughtful, presents for my girls and my husband. I found these super cute felt envelopes at Target and instantly was smitten.

I filled them with fun little goodies from lip gloss, vegan chocolates etc. I did buy several things for my husband but I can't share quite yet as he reads my posts. But today, I also picked up some of his favorite snack items (think nut/berry/seed blends to snack on, seaweed wasabi strips etc. and a cute Valentine to leave in his car tomorrow morning for his drive to work. I like the thoughtful little presents that spread love.
As for dinner… I don't really like going out to restaurants that aren't vegan. PLUS going out on the busiest day of the year – getting less than adequate service, being overcrowded and sub-par food isn't our style. SO… I'll be cooking at home for my entire family. Not sure of the menu yet. May go super cheesy and make heart-shaped pizzas or some other themed dinner. Who knows. But this will be on the dessert menu for sure. I whipped this up on Saturday to test it out and my daughters couldn't wait to dive in. They both loved it. It reminds me of a cannoli cream filling… & we all know that can't be a bad thing. Totally vegan and gluten free. I was happy I special ordered a case of this vegan ricotta from a local market. Toppings are optional. Enjoy!
Ingredients:
1 container of vegan ricotta (I prefer Kite Hill)
1 tablespoon of raw cacao powder
2 tablespoons of maples syrup
1/2 teaspoon of vanilla
Depending on how dry or moist your ricotta is – I added a few tablespoons of nut-based milk to achieve the consistency I was looking for.
Optional: Shaved coconut or chocolate
Method:
Add all of your ingredients into a stand mixer (whisk attached) or use a hand mixer. Slowly start out and then increase the speed to blend. The mixture may or may not require the addition of the nut-based milk. If it does, start with 1 tbl and increase as necessary. The mixture should be fluffy and mousse-like. Once whipped up, spoon carefully into 2 glasses (or 1 big one) and top with shaved chocolate or whatever you prefer. Store in the fridge, covered with plastic wrap, for at least 30 minutes to chill. Serve when needed. Enjoy!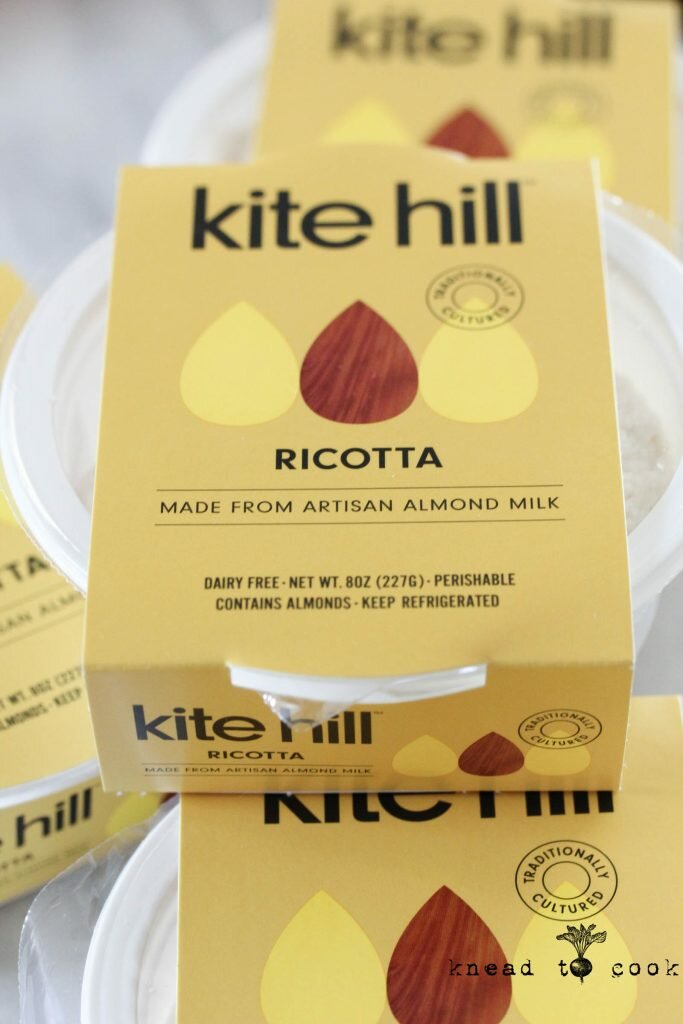 I wanted to get a close-up shot of the consistency of the mixture for you after adding some cashew milk.


Chopped up some vegan/gf dark chocolate to add to the cream mixture & for a garnish…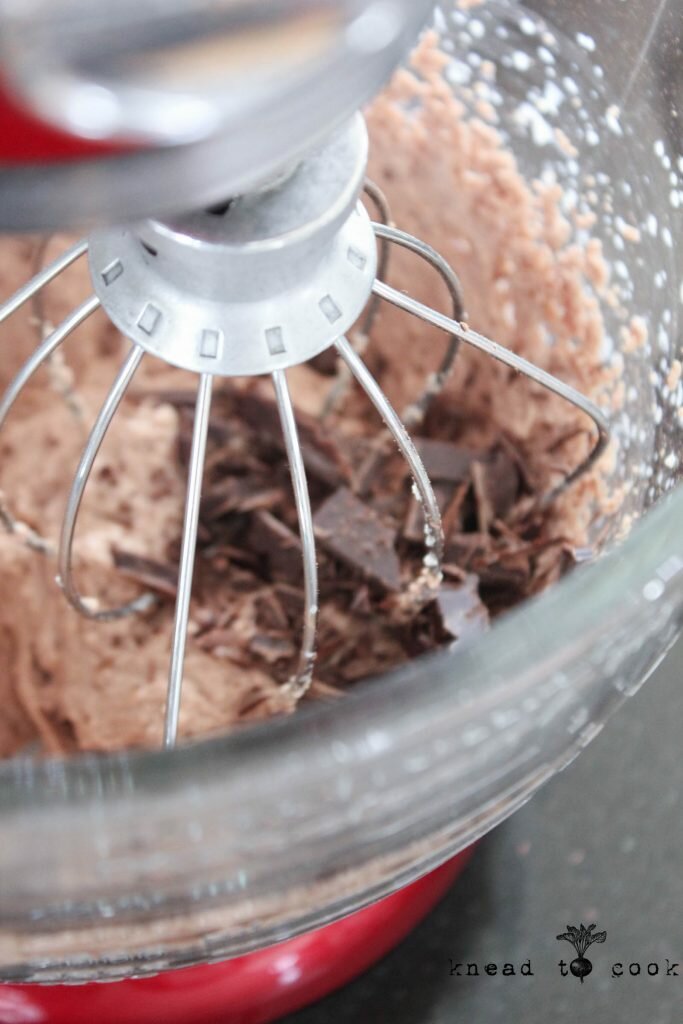 And it was heavenly perfection!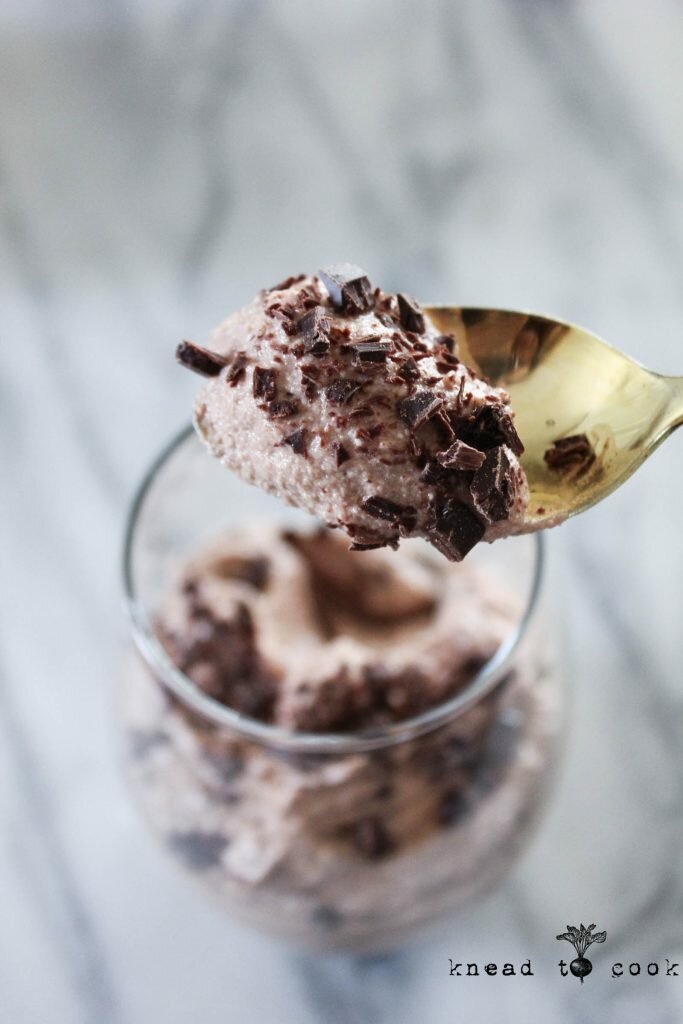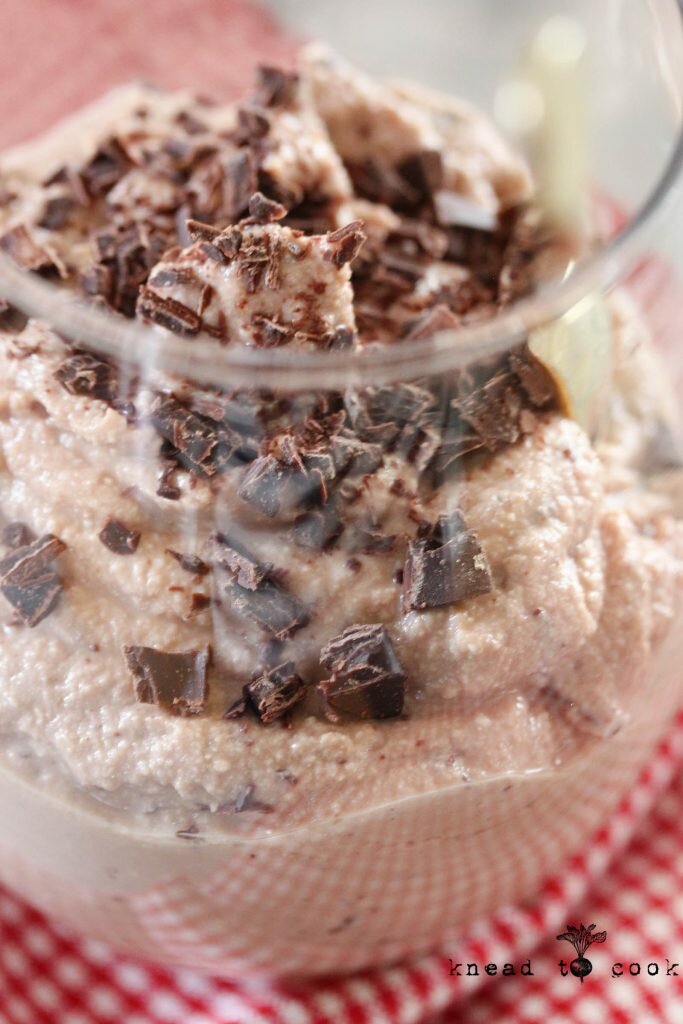 Wishing you all a happiness & love-filled day! ox


Sunday: 7.65 miles before the deluge of rain came in.
Monday: 1h weightlifting at the gym/kettle bell work at home
Now off to cook! Happy Monday friends.

— Knead to Cook