The BEST vegan dairy products!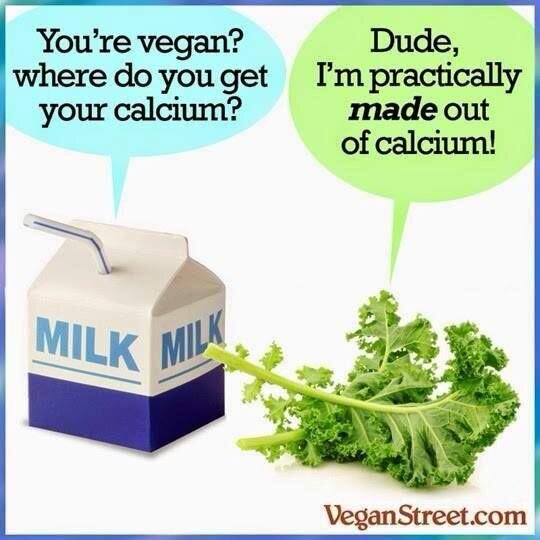 Okay, okay… I've been MIA this week. Working on a lot of things in the background (one very exciting opportunity in June!) but I'm back with my next installment of favorite vegan products. This vegan cheese post was so wildly popular, this is going to be a series of my favorites each week mmm kay? Great.
So I will digress for a moment. I've been off from my private "cheffing" (yes, I know not an actual word) while my main client is traveling on spring break to Hawaii. So I've been doing a lot of family things… like cooking for them – ha! Lunches with my daughters. Road trips. Lots of fun things. But this weekend was proved to be a wild ride. I won't get into specifics, but that WOW, dreamy university with the 5 year masters program in psychology acceptance came in on Friday night WITH a sweet academic scholarship! Okay, I'm trying to keep it together and breathe here. Then on Saturday… I got a huge, I mean HUGE food blogging job. I'm SO overwhelmed with gratitude!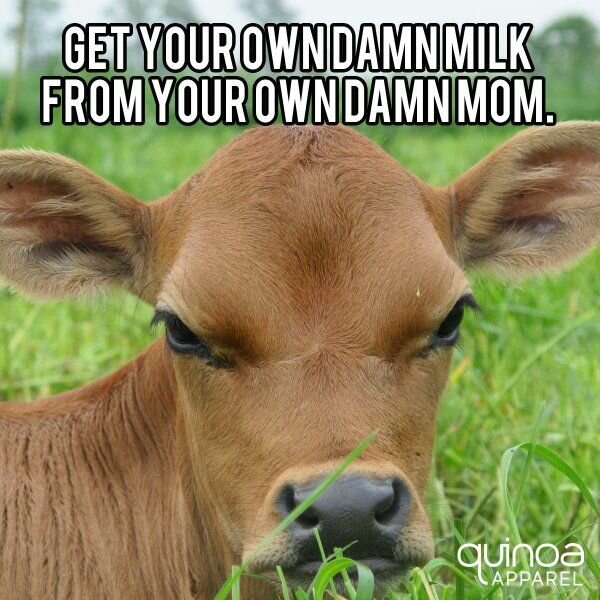 Okay so let's get this vegan dairy post rolling…
I put out the question on my Insta-story a few weeks ago "Which category or products would you like me to feature my favorites?" I got a wide variety of answers from vegan burgers/mock meats, beauty, clothes/fashion, vegan dairy products… you name it! So after the crazy successful cheese post… I thought I would chase that with vegan dairy.
My favorites are not in any specific order but I did group by category.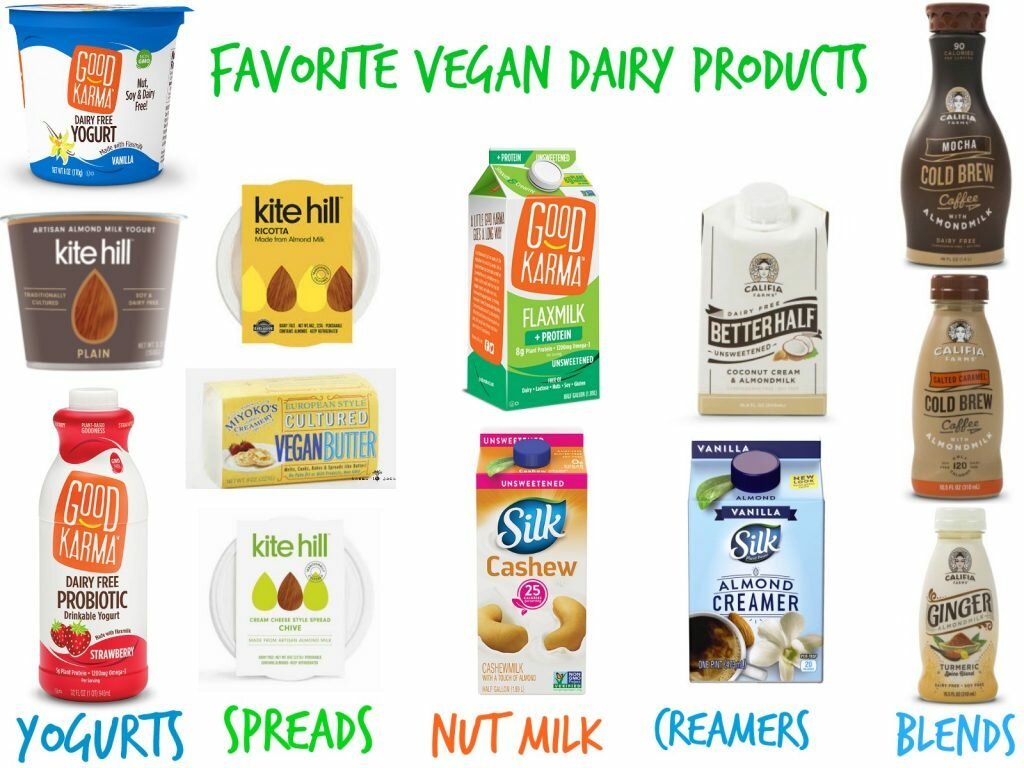 These are a collective grouping of favorites from my entire family. As I don't drink coffee – I had no idea about creamers or coffee blended drinks so I let my kids/dad answer those questions for me.
Let's start with yogurts:
Yogurts: I will say that we are super picky about yogurts and it has taken forever to find yogurts that rival dairy versions. I've spent a lot of money searching and testing often left despondent with my choices. The best, creamy, luscious, NOT watery, super flavor-packed yogurts I've found have been by Good Karma & Kite Hill. We recently tried Good Karma's drinkable yogurt and fell in love. Reminiscent of a kefir, this drink was a creamy treat! Even my dairy-loving father was sold. Great pre or post workout treat. My girls love it after school. It was heavenly.
Spreads: I will admit I've been sold on the Kite Hill cream cheeses forEVER! You cannot taste the difference between these and the dairy version. Perfect on toast, bagels and I've even put on my sweet baked potatoes. And let's talk about this Miyoko's butter. You saw this company on my favorite cheese post and here it is again! This company consistently produces the best dairy free cheeses and butter on the market! Must try!
Nut milks: In my family we all have different preferences. I'm a huge fan of the Good Karma Flax Milk with protein (unsweetened of course). Super creamy and perfect for smoothies with 8 grams of protein per cup! Another favorite is the Silk cashew milk by my girls. Another super creamy non-dairy milk perfect for cereal, hot oatmeal, hot chocolate or smoothies. Both dairy-free milks are available at most Target or grocery stores.
Coffee creamers: I had to get the opinion of my youngest for this one as I don't drink coffee. Well actually her and my dad are the only ones who do and he takes his black. My youngest is a vegetarian/striving for vegan. She used to use the crappy, sugar-laden coffee creamers until she tried these. She immediately fell in love and won't drink anything else. Highly recommended. She said both are super creamy with luscious flavors. So there you go!
Blends: Another category I needed assistance with. I started buying these types of cold coffee beverages for my dad last summer during a brutal heatwave. He had never had iced coffee and was in love! He has gone back to Califia over and over. Even over Starbucks! They produce many seasonal flavors like pumpkin and peppermint, which are all equally tasty. I personally tried their Ginger Turmeric milk and loved! Target and most major grocery stores carry these beverages.
I hope this vegan dairy list helps you venture out & try some awesome new products! This post was not sponsored by any of the companies listed above however I will have future blog posts/giveaways with Good Karma foods because I love them.

Saturday: Planned rest day. Did take the dogs for a few mile hike.
Sunday: Planned on 8 miles but with a real feel temp of 3 degrees when I went out… I opted for a quick 5 miler and a kettle bell workout.
Happy Sunday!


— Knead to Cook