Outta the Ballpark BBQ Pulled Chicken.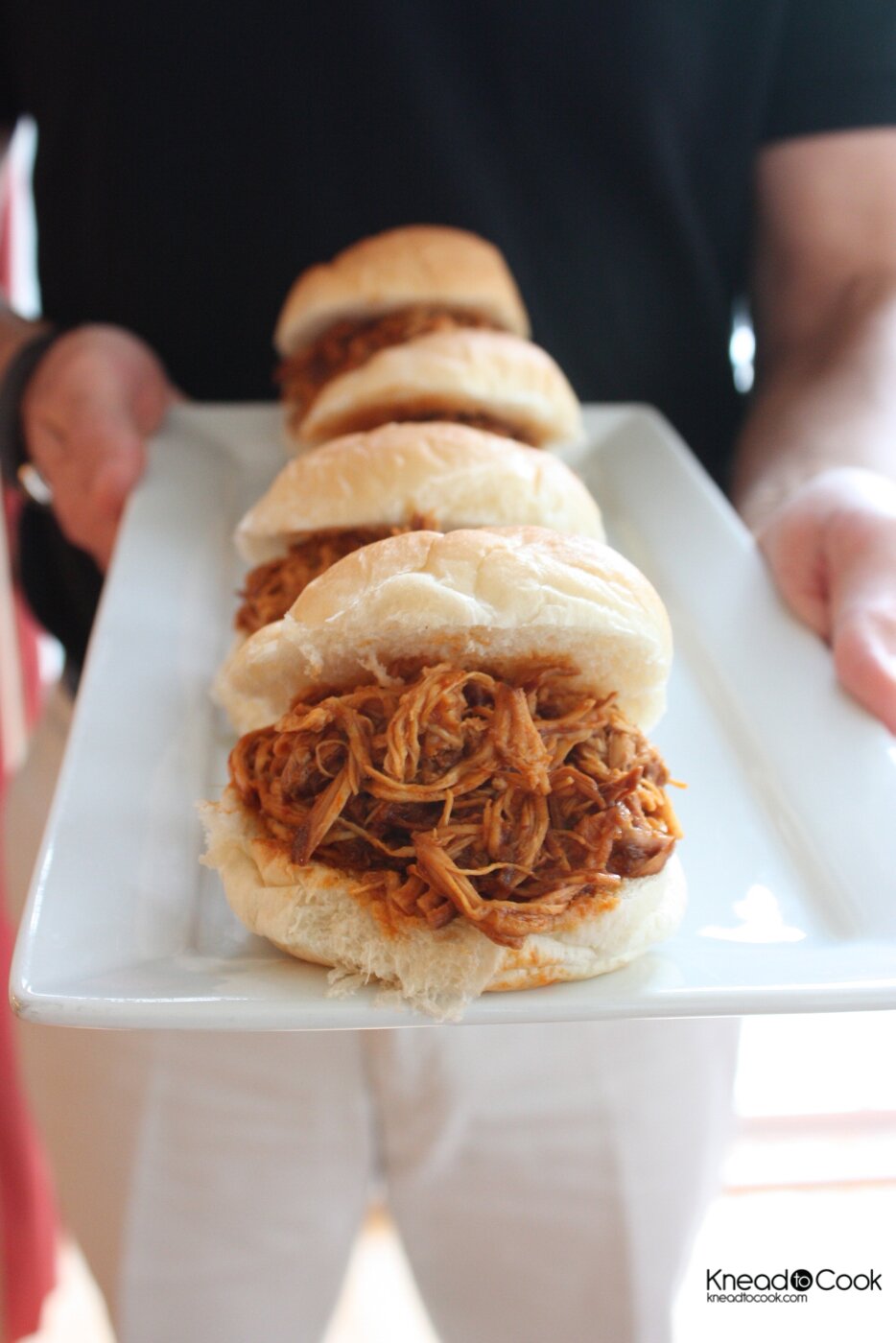 This post is sponsored by Outta the Ballpark BBQ sauce.  They generously sent me four bottles of their incredibly clean bbq sauce and I had to whip up a great lip smacking recipe that the family would love AND that was easy.  Lots of appointments this week after school so a crock pot recipe was necessary.  Along with them sharing BBQ sauce with me – they are going to share some with you guys!  2 bottles (spicy and regular) and two mini bottles (spicy and regular) to one fan of Knead to Cook's Facebook page and who lives in the 48 contiguous states.
To enter:  Leave a comment on this post or on this post on Facebook to enter.  Be a fan of Knead to Cook and Outta the Ballpark BBQ facebook pages.  Reside in the 48 contiguous states.  A random winner will be selected on Thursday, October 5th at 9 pm EST.  The winner must email robin@kneadtocook.com to provide their shipping address within 48 hours of being announced.  If the winner fails to do that, another winner will be selected.  
This recipe is super easy!
Ingredients:
1 bottle of Outta the Ballpark bbq sauce
1/3 cup of chicken broth
6 chicken breasts
1 tablespoon of brown sugar
1 teaspoon of ground cumin
Directions:
Place all of your ingredients into your crock pot.  Turn to the low setting and give all of the ingredients a good stir.  Cover and let cook for 4 – 6 hours.  Remove and place the chicken in a bowl.  With two forks, shred the meat.  Ladle some of the sauce over top of the chicken and serve on a bun.  Enjoy!
— Knead to Cook