Italian Turkey Sausage Stew in the Crock Pot.
My neighbors asked me for more crock pot recipes.  This week was the perfect week to fire it up and start making some delicious dishes.  I'm out every night this week making presentations and I won't be home to make/serve dinner.  Now I know, dinner is ready when my family is and it will be a dish they all love.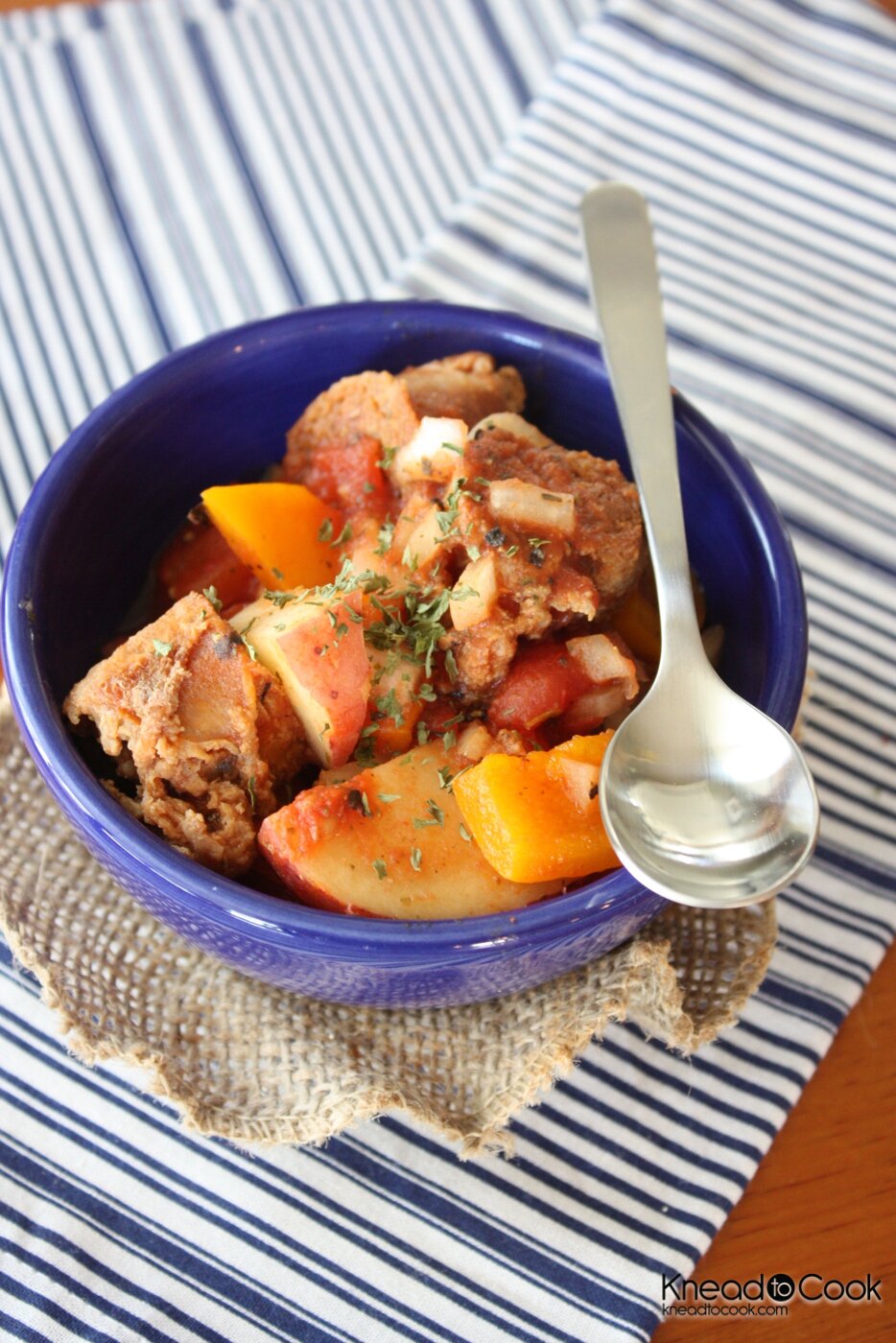 Ingredients:
1 lb or more of turkey sausage (I used hot but regular would work as well)
Olive oil
5 medium red potatoes, washed and cubed
4 cloves of garlic, peeled and chopped
1 medium to large bell pepper, chopped
1/2 of a medium sized yellow onion, diced
1 can of fire roasted tomatoes (diced) or regular if you can't locate fire roasted (15 oz)
1.5 cups of chicken broth
1 can of tomato paste (6 oz)
Salt and Pepper to taste
1 teaspoon ground cumin
1 tablespoon of Italian seasonings
1 bay leaf (remove before serving)
Directions:
Over a medium flame, place splash of olive oil in your skillet.  Once hot, add the sausage and cook through.  In the meantime, add all of the other ingredients into your crock pot.  Give a good stir.  Turn to low.
Once the sausage is cooked through, slice into 2 inch pieces.  Then place into the crock pot and stir again.  Cover and let cook for 6+ hours.  Serve with a nice crusty bread and enjoy.
— Knead to Cook