Banana walnut muffins. Vegan. GF.
Banana walnut vegan & gluten free muffins. These muffins were inspired by a recipe from the Minimalist Baker.  In my house of 5, I'm constantly in an uphill battle with making healthy snacks to have on hand.  Breakfast on-the-go before school, pre or post workout fuel, snacks with lunch or after-school.  Sound familiar?  I'm always on the hunt for new recipes to work with & after the day I had yesterday (sore from my Monday TRX workout then falling on my run)… I wasn't in the mood to get creative in the kitchen.  I wanted a tried and true recipe and this recipe hit that target.  I did make some modifications as noted below.
These muffins are packed with protein, omegas and fiber.  Each one has about 326 calories, 16 grams of fat, 7.2 grams of protein and sugars at 12 grams.  These muffins will rival your favorite coffee shop counterpart but without the overload of fats/sugars and gluten/dairy.
These muffins are perfect food gift ideas for friends, new moms or someone in need.  Hearty and quite filling.  
Recipe yields 12 larger muffins.
Ingredients:
1 flax egg (1 tbl of flaxseed meal or a flax/chia combo + 3 tbl of water)
4 (3.5 for the recipe and 1/2 of banana sliced to top each muffin) medium ripe bananas
1 tbl baking powder
1 tsp baking soda
1/2 tsp almond extract
1/4 cup coconut sugar
2 1/2 (38 ml) Tbsp maple syrup
3/4 tsp sea salt (I used pink Himalayan)
2 tsp ground cinnamon
3/4 cup unsweetened plain almond milk
1.25 almond flour
1.25 cup gluten-free flour blend (I used Bob's Redmill 1:1 flour)
1.25 cups of gluten-free oats
1 cup chopped walnuts or vegan chocolate chips
Method:
Preheat oven to 375 degrees F and spray your muffin tin with coconut oil.
In my stand mixer, paddle attached, I added my prepared flax egg (mix the flax and water and let that absorb for 4 minutes or so).  Then add your banana, powder, soda and mix until medium chunks of the banana remain.  Proceed to add your extract, sugar, syrup, salt and cinnamon.  Blend until combined.  Add your milk and blend again.
Follow up by adding your almond flour, gluten-free flour blend, and oats and stir until combined. I added my walnuts and stirred by hand to combine.  Proceed to fill your muffin tins all the way filled.  I topped with sliced bananas but thats optional.
Bake for 30 minutes or until a toothpick inserted into the center of a muffin comes out clean and the edges are dark golden brown. Remove from oven and let cool in the tin for 5 minutes. Let cool completely prior to eating.  I store in a cloche on my countertop, which normally lasts about 2 days or you can freeze for one month.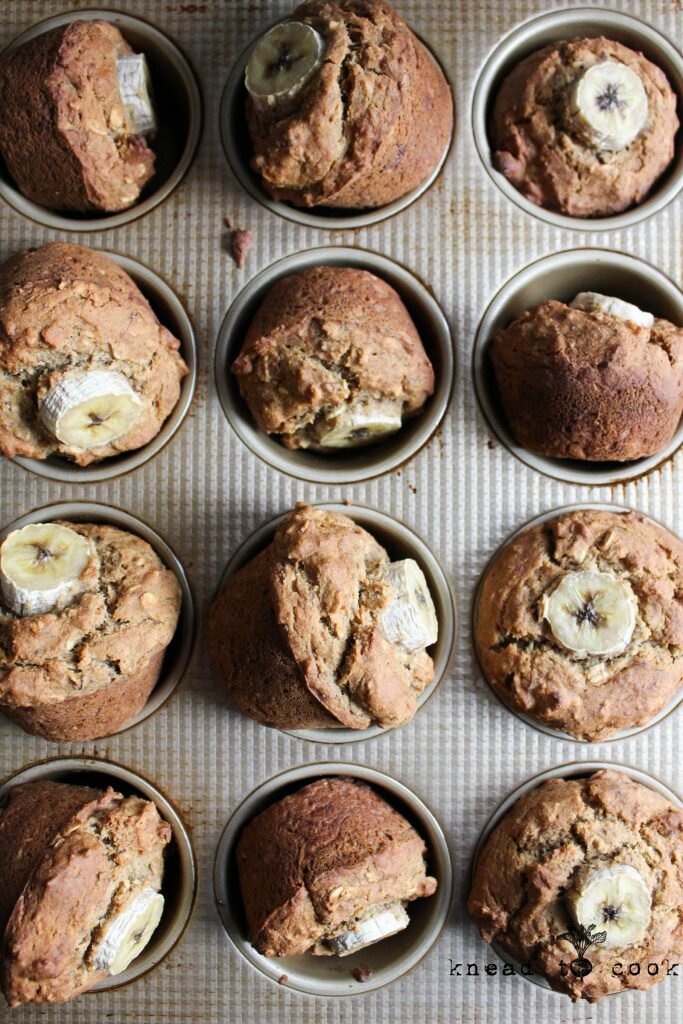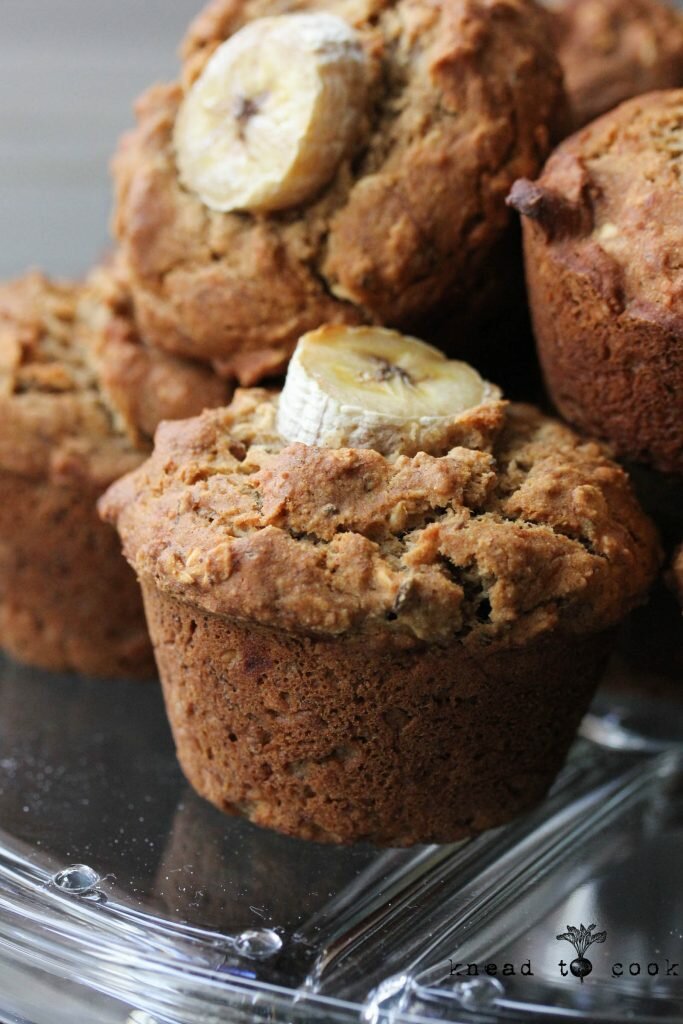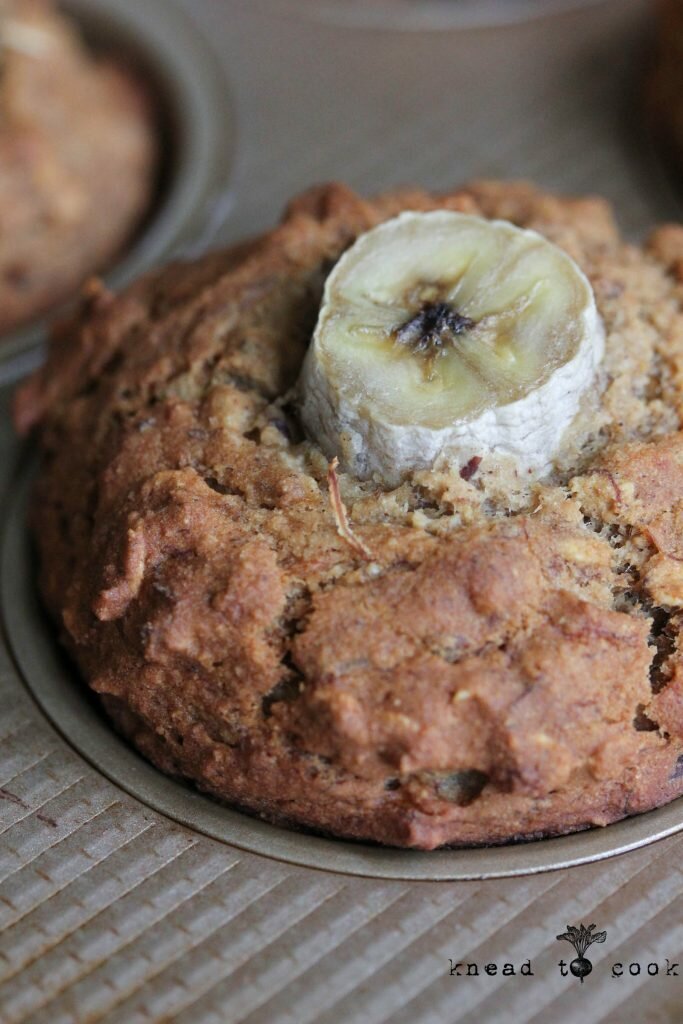 Eventful week thus far… here's my recap:
Sunday:  8 trail running miles
Monday:  50 mins TRX/weights/core
Tuesday: 7 outdoor miles (Fell at mile 2 on my pelvis and wrist.)
Wednesday:  45 minutes TRX/weights/functional work/core – also doing a squat/push up challenge.
Interested in joining me on the squat and push-up challenge for 30 days?  Here's your plan.


That's a wrap and time for me to get dinner on the table. Happy almost weekend.

— Knead to Cook