Sunday morning Rails to Trails biking.
I love lazy Sundays when we load the bikes on my SUV up and head up to Mt. Gretna to bike on the trails.  The trails are all tree-lined, cooler temperatures… just a lovely respite.  I ride along, clear my mind from the endless chatter, get in touch with nature and catch up with my girls as we ride along for miles & miles.  The destination, a cute little cottage-inspired restaurant that has wonderful creations for breakfast.  We indulge and then head back on the trails… more peaks of sunshine, small waterways, an occasional couple riding horses and the sound of my wheels on the trail.  It's the rejuvenation I needed before I tackle the week ahead.
Incredible sunshine coming through all of the trees.
How I roll.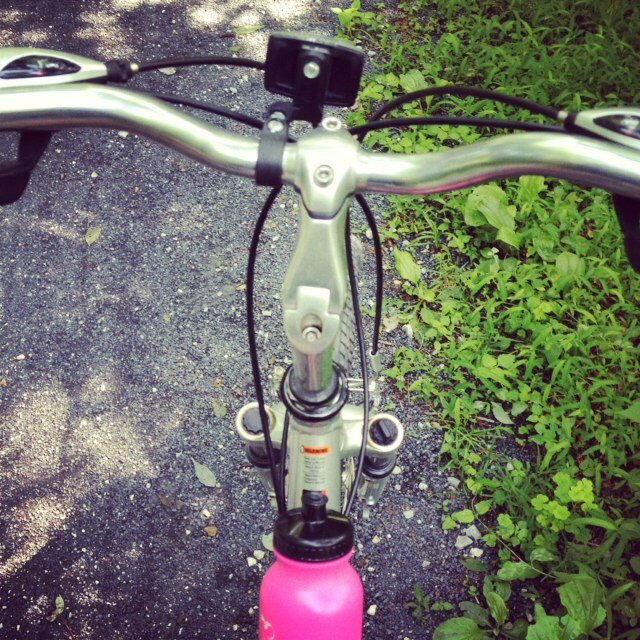 Bill and Sydney ahead of us.
Kira taking off to catch up…
Horses 🙂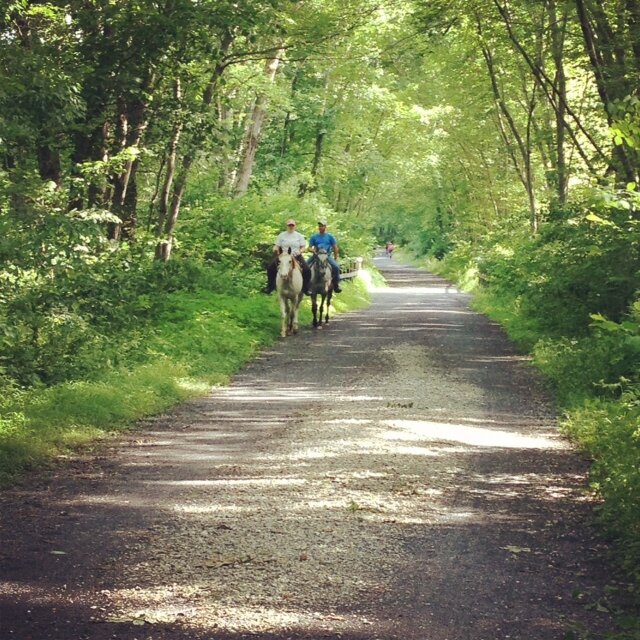 Destination:  Breakfast!
Ahhhh… love Sundays.
~Robin
oxoxo
— Knead to Cook