Lentil Sloppy Joe's. Vegan. Gluten Free.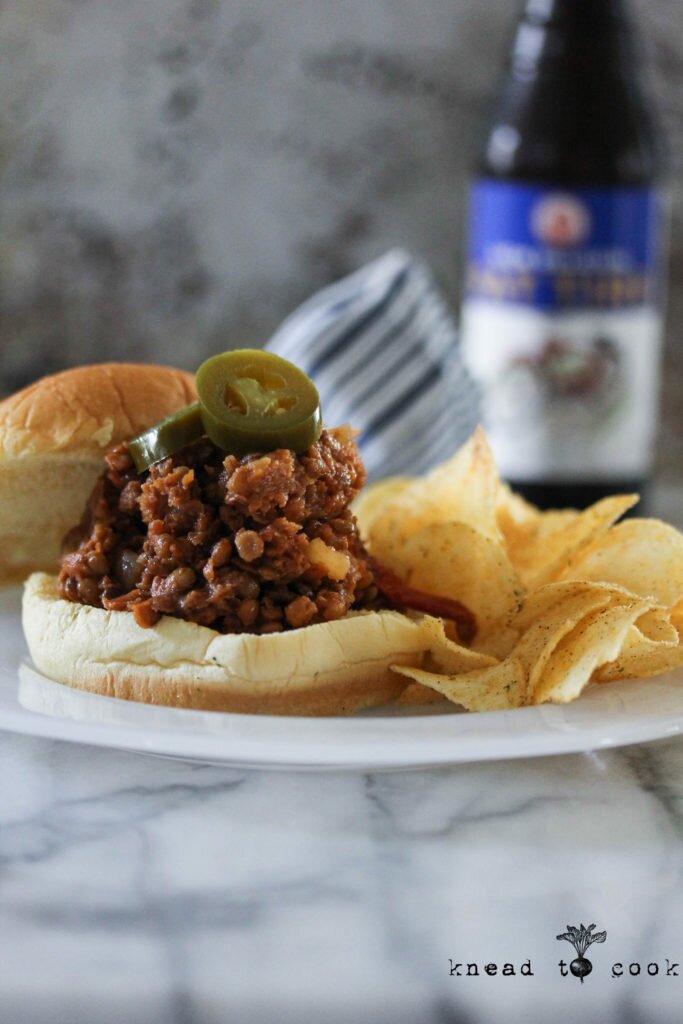 Hi there everybody & happy Tuesday!  Remarkable feat that I've gotten two recipes created, shot and posted this week already… maybe I can go for a streak?
I whipped this lovely dinner up in heartbeat on Sunday for the NFL kick-off.  Sloppy Joe's is one of those dishes that everyone loves, and now this is my healthy spin on it.  No one even noticed that they weren't eating meat and let's face it… the lentils are packed with nutrient-dense protein so I was happy to serve them to family & friends.  The tomato sauce was made my from my freshly roasted tomatoes, recipe here, and it added a great tanginess along with the smoky flavor.  The recipe I linked makes a wonderful soup but the first part of the recipe has how to easily roast up your tomatoes.
This recipe, made in the Instant Pot, is one of those set and forget type deals, great for a party.  I left the IP on warm post cooking so that guests can grab a roll and make their own sandwiches when hunger hit.  Because I'm gluten free, I added this to rice and ate it that way.  I love it also topped in a salad, yes, strange but good!  Leftovers are great for busy weeknight dinners and it also freezes nicely.
Lentil Sloppy Joe's. Vegan. Gluten Free.
Prep time:
Cook time:
Total time:
Ingredients
2 tbl of olive oil or whatever oil you prefer, neutral flavor
1 medium yellow onion, chopped
1 bell pepper, green
1 small jalapeño, seeded or not depending on your spice preference
2 cloves of garlic, minced
2 cups of lentils (red and French, green, equally or a combination of the two)
3 cups vegetable broth
4 cups of roasted tomatoes (or one 28 oz can of fire roasted)
1 6 oz can of tomato paste
2 Tbsp Liquid Aminos
1 tsp salt
2 tbl of liquid smoke
2 tbl apple cider vinegar
1 tbl maple syrup
1 Tbsp ground cumin
2 tsp of smoked paprika
2 tsp dried oregano
Instructions
Turn your Instant Pot on the Sauté option and allow to heat.
Add your olive oil.
Once hot, add your onions and green pepper, sauté for 4 minutes or so.
Add your garlic and jalapeño and stir for an additional 1 minute.
Turn your machine to off.
Add the remaining ingredients to your Instant Pot.
Stir to combine.
Place the lid on, locking the top.
Vent to the closed position.
Turn on with the manual button and set for 16 minutes.
The machine will automatically start cooking once the pressure is achieved.
Allow to naturally release.
Taste test and adjust seasonings as needed.
Serve on rolls, over noodles or however you prefer.
Freezes nicely in an airtight container for up to 30 days.
Refrigerate for up to 1 week.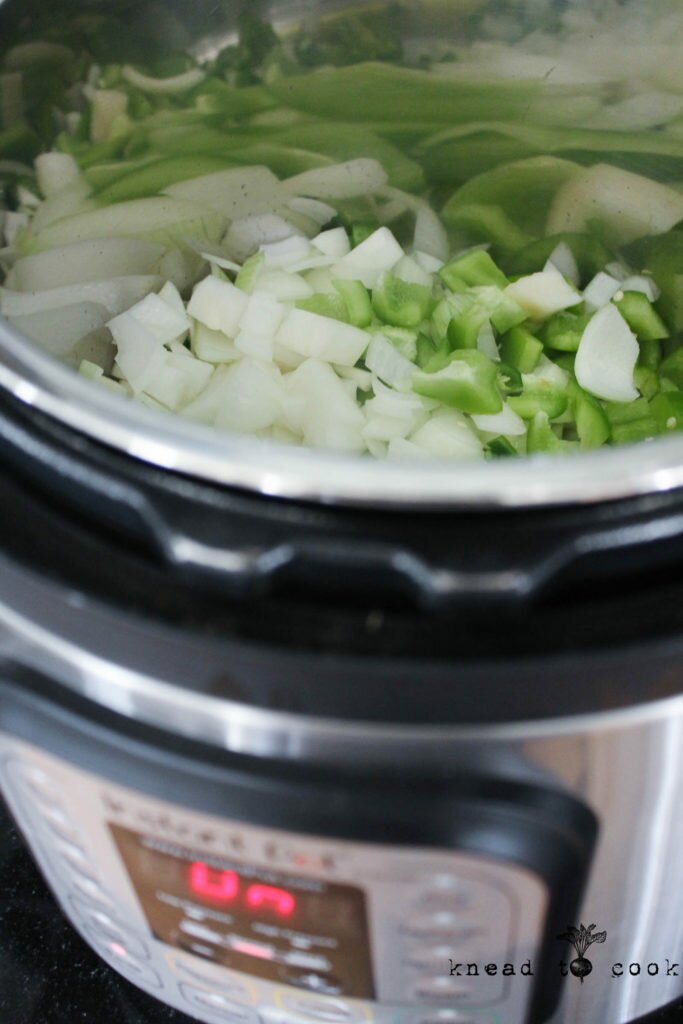 I used my leftover roasted tomatoes that I had on hand.  The recipe can be found here.


Save extra dishes and  use on measuring cup for liquids.



Sunday:  1 hour dog walk with Bill then home to cook all day.  He went to work due to the hurricane in Florida.
Monday: 1h 15m of upper body/core weightlifting/45 m cardio
Tuesday: Killer leg day.  1h 15m legs/core lifting heavy weights/45 cardio
That's a wrap folks.  See you soon!


— Knead to Cook