Healthy Carrot Date Coconut Muffins.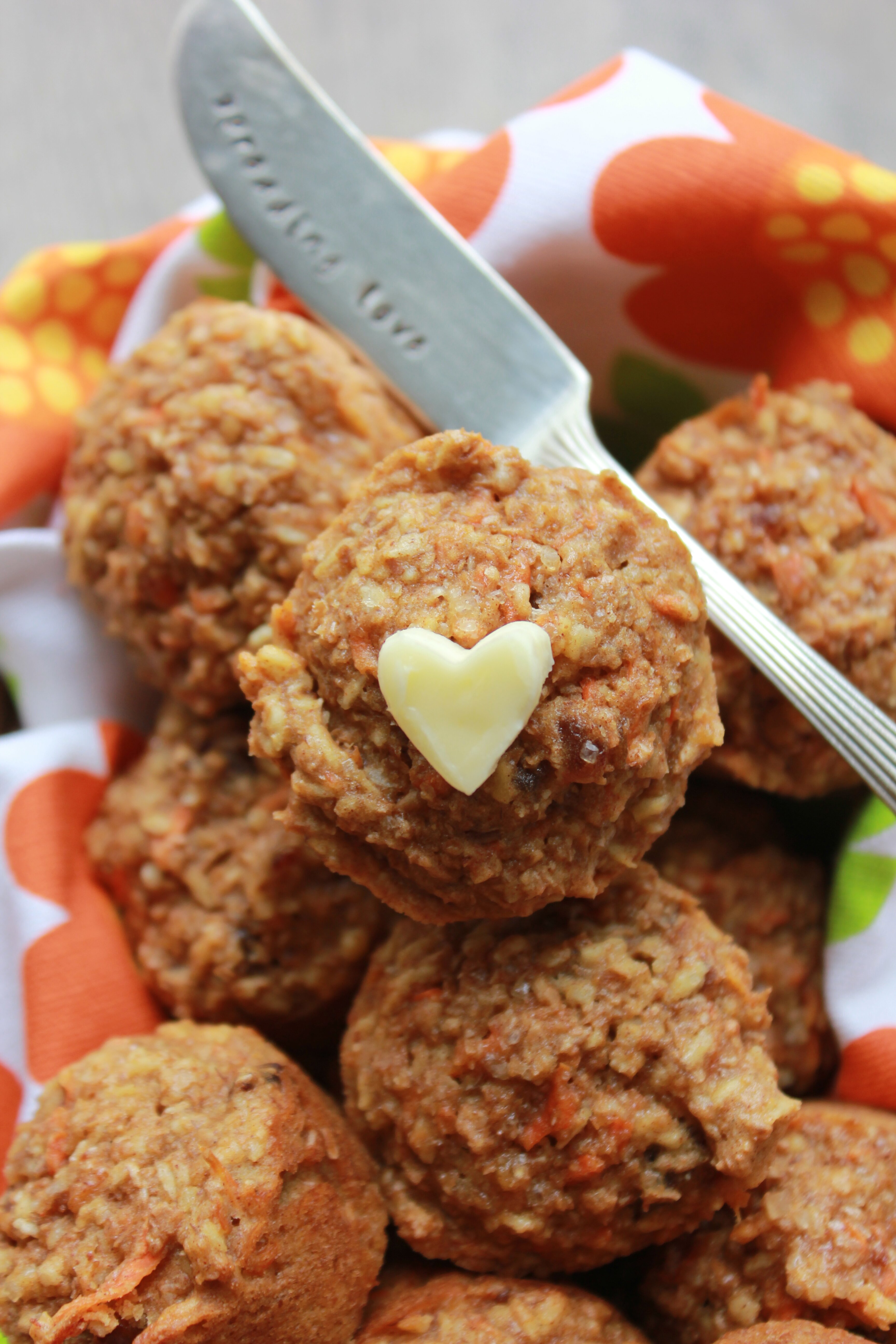 I love healthy muffins! These are packed with great ingredients without all the guilt of fat-ladened traditional muffins.  The Medjool dates add a bit of sweetness (think of raisins in muffins), the carrots add some great texture and the coconut oil and flakes is a double whammy of flavor!  Plus using coconut oil is so much healthier for your heart than tradition butter.  I promise you will be reaching for these every time you sit with a cup of coffee or tea.  Also great for a breakfast substitute.

Ingredients:
1 cup almond milk
1/4 teaspoon of vinegar
1/4 cup of melted coconut oil (room temperature)
1 egg, room temperature
1 teaspoon of vanilla extract
6 Medjool dates, pitted and finely diced
6-8 carrots (mine were smaller) grated
1/2 cup of toasted coconut flakes/shreds
1 cup + 1 tablespoon of cake flour (I used King Arthur flour)
3/4 cup of wheat or oat bran (I used wheat)
1/2 cup of almond meal
1/3 cup of sugar
1 teaspoon of baking powder
1 teaspoon of baking soda
1.5 teaspoon of ground cinnamon
1/2 teaspoon sea salt
1/4 teaspoon ground nutmeg
Directions:
Preheat your oven to 350 degrees and spray your muffin tin with baking spray.  Set that aside.  In your stand mixer, whisk attached, combine the milk, vinegar, oil, egg and extract.  Then add in the dates, coconut and grated carrots.  Blend.  In a separate bowl blend the flour, bran, meal, sugar, powder, soda, cinnamon, salt and nutmeg.   Whisk to combine and then add that to the wet mixture.  Blend until just combined.  Spoon the mixture 3/4 of the way filled into each well.  Bake for 24 minutes or until a toothpick inserted comes out clean.  I made mini muffins.  Larger muffins may require additional baking time. Let cool and then serve or package up in an airtight container.
— Knead to Cook