Scrambled tofu and black beans. Vegan. Gluten free.

Smoked tofu with black beans. Vegan. Gluten free.
Happy Monday friends! Life, at least at this juncture, has been quite a whirlwind. This past weekend was our first local VegFest and I was speaking there. Tomorrow my oldest graduates and we then we get to celebrate with cherished friends/family this weekend. So much going on. So fun, emotional and crazy. I have my tissues ready!
I have this recipe from a few weeks ago that I neglected to share. I've really been embracing tofu dishes and enjoyed the pumped up protein post workout . I'm desperately trying to focus on protein and lower carbs lately to lean out. This recipe is great for that. Do you miss eggs or just want a healthier/plant-based option? This is for you. Super easy and flexible. This recipe is also great for adding extra leftover veggies/cleaning out the fridge 🙂 You know when you need to clean out that veggie bin? Ha.
This tofu scramble is also great wrapped in a tortilla for lunch or dinner as well. My husband always grabs these when I make them for lunch. Protein from the tofu and beans is great to fuel you all day long. Let's get started…
Ingredients:
1 tsp neutral oil (olive oil or refined coconut oil)
1 package of extra firm tofu, drained and crumbled (no need to press)
3 shallots diced or 1/4 cup of a yellow onion, diced
2-3 cloves of garlic, minced
1 small zucchini, cubed or 1/3 of a medium zucchini
1 small bell pepper or 1/2 of a large, diced
1 cup of black beans, drained and rinsed
1/2 jalapeno, diced (seeded for less heat if you prefer)
1/2 tsp of turmeric powder
1/3 tsp of smoked paprika
1/4 tsp chili powder
1 tbl of water
Method:
Into a small bowl, blend your spices (turmeric, smoked paprika and chili with water and set aside). Into your saucepan, over medium heat, add your oil and heat up. Add your shallots or onion, garlic, jalapeño, zucchini and bell pepper. Sauté for about 4-6 minutes, stirring frequently. Add crumbled tofu pieces and black beans, stir to incorporate. Cook for a few minutes to help cook out the water. Then add your seasoning/water. Stir. I cook this down for another 4-6 minutes. Add salt or pepper if you wish. I always top with hot sauce but that's optional.

I love serving this with grilled tortillas or gluten free toast but that's up to you.
Optional toppings:
Avocado slices
Salsa
Sliced green onion
Pickled jalapeños
Vegan cheese
Guac


Since last Tuesday I've amped up my weightlifting since deciding to take a break from running. I'm allowing my knee swelling to calm down a bit. I've introduced cryotherapy and Bemer mat/electromagnet therapy to my repertoire.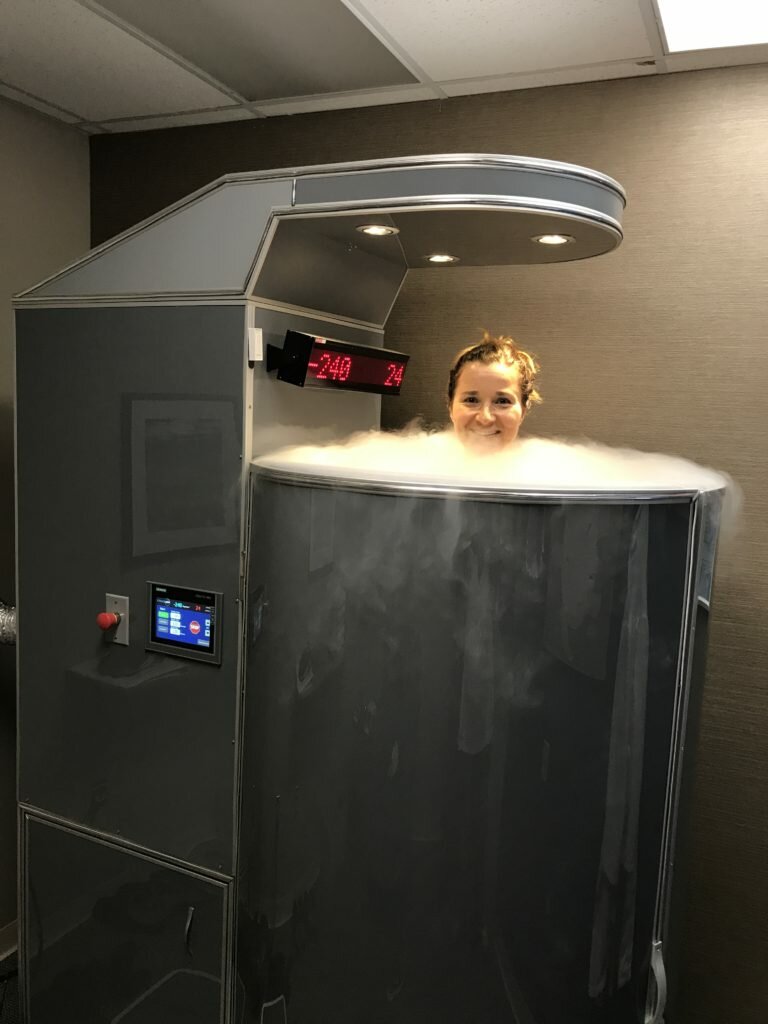 First, as freezing (think -260 degrees for 3 minutes) as it is… I've felt great with adding this to my routine. Swelling has gone down and my knee has a ton more flexibility.
So in lieu of running… I've been cycling and weight training a lot more. This week my recap is noted below:
Sunday: 22 outdoor trail miles riding
Monday: 55 m weightlifting upper body/legs, core work and 30 minutes on the elliptical. 8m Bemer mat in the morning and 8 in the evening (planned) and 3 minutes cryotherapy.
This past Saturday I was honored to chat at the PA VegFest about being a vegan athlete/training/running and fueling. It was so much fun and quite overwhelming at the response and turnout. I cannot wait till next year!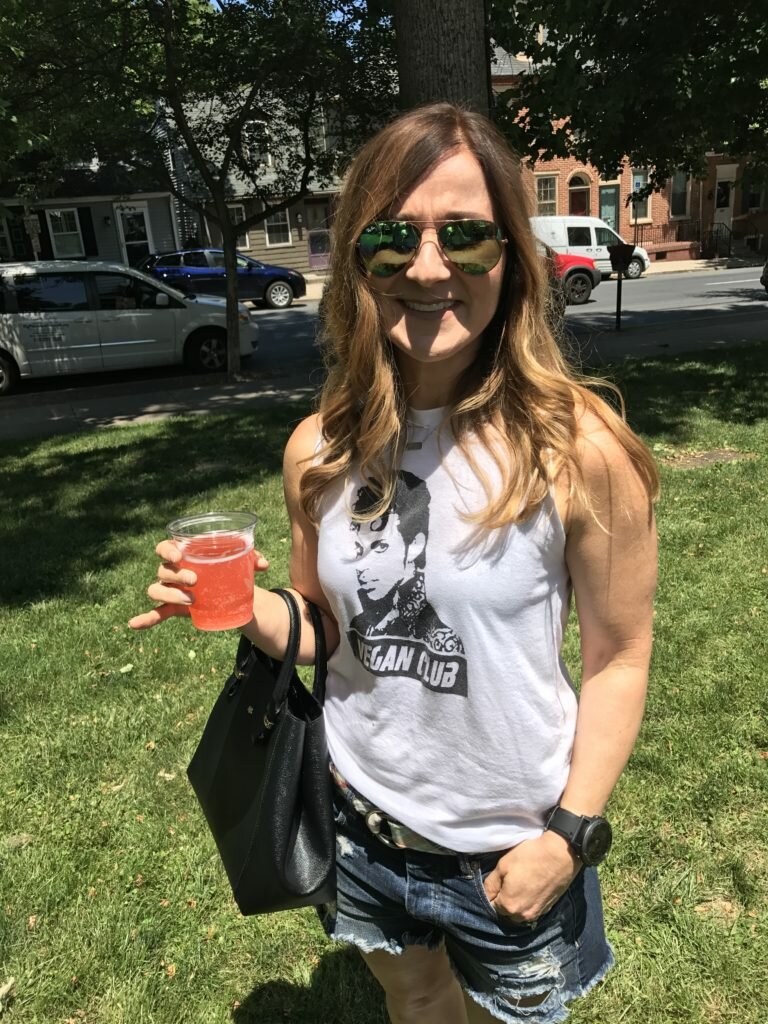 That's a wrap. Happy Monday!


— Knead to Cook