Crunchy Peanut Butter Muffins.
Baking up a storm today as hurricane Sandy is starting to make her presence known here in Pennsylvania. I wanted to make a lot of snacks for my family that didn't require refrigeration in case power went out. These are a fun, crunchy muffin that is perfect for breakfast or a snack. Great for lunch boxes too! I made one batch with chocolate chips and one without (my husband is allergic). Customize them and make them your own.
Ingredients:
2 cups of all-purpose flour
1/2 cup of sugar
2.5 teaspoons of baking powder
1 teaspoon of flax seed meal
1/2 teaspoon of salt
1/2 cup of crunchy peanut butter
1/4 cup of creamy peanut butter
1 cup of almond milk
2 tablespoons of butter
2 eggs
1/2 cup dark chocolate chips (optional)
Directions:
Preheat your oven to 375 degrees. Spray or line your muffin tins. Set aside.
Into your stand mixer, add the flour, sugar, powder, flax seed and salt. Blend. Add the peanut butters. Blend again. Then add the remaining ingredients. Mix until just blended. Scoop the batter (3/4 full) into each well. Bake for 12-16 minutes or until golden brown. I used a mini muffin pan. Adjust the baking time for larger size muffins.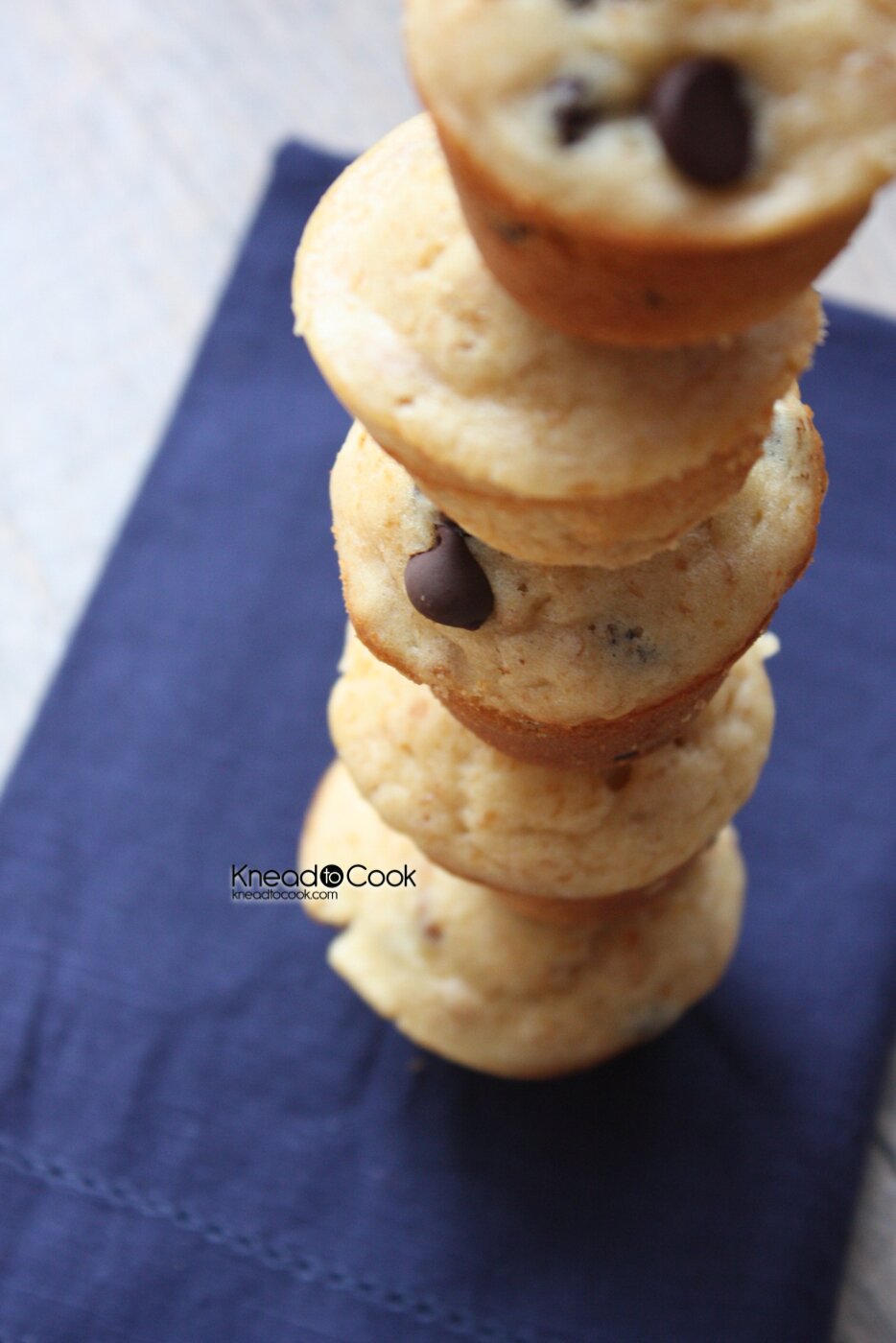 — Knead to Cook