Fresh Peach Chobani Protein Smoothie.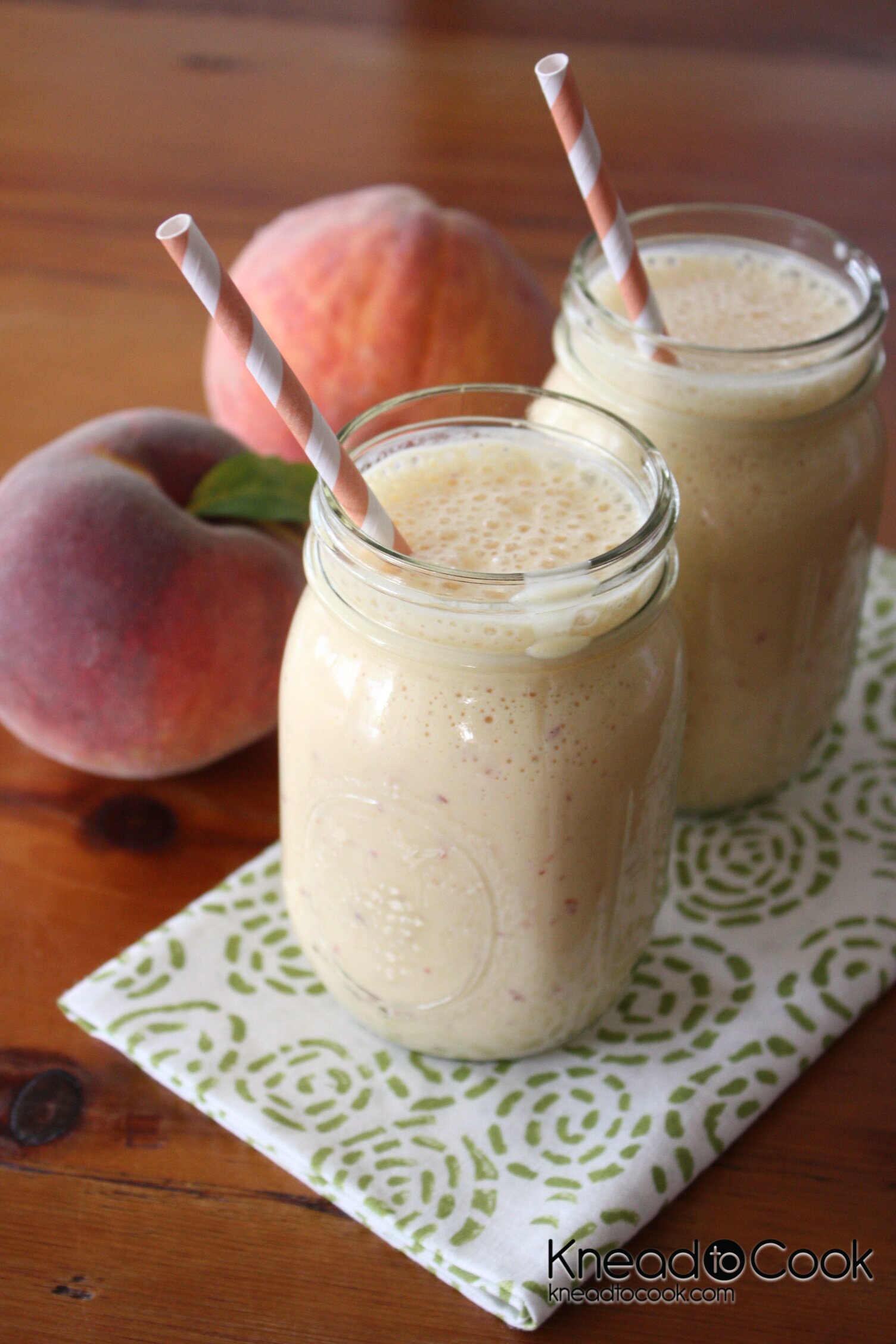 Yesterday we went peach & apple picking. We got the biggest, juiciest peaches and I knew I wanted to make a refreshing after-school smoothie with them. The girls loved them! I combined it with my staple, vanilla Chobani, and some protein powder to make this super protein packed for two kids with a lot of energy. This would also make a great post-workout smoothie to repair your muscles.
Ingredients:
2 very large peaches, pitted with skin intact
1/2 cup of vanilla Chobani yogurt
6 ice cubes
3/4 cup of almond milk
1 scoop of vanilla designer Whey protein powder
Directions:
Combine everything in your blender/Vitamixer and blend until smooth. Add additional mix if needed. Pour into cold glasses and serve.
— Knead to Cook