Cilantro Lime Jalapeño Vinaigrette.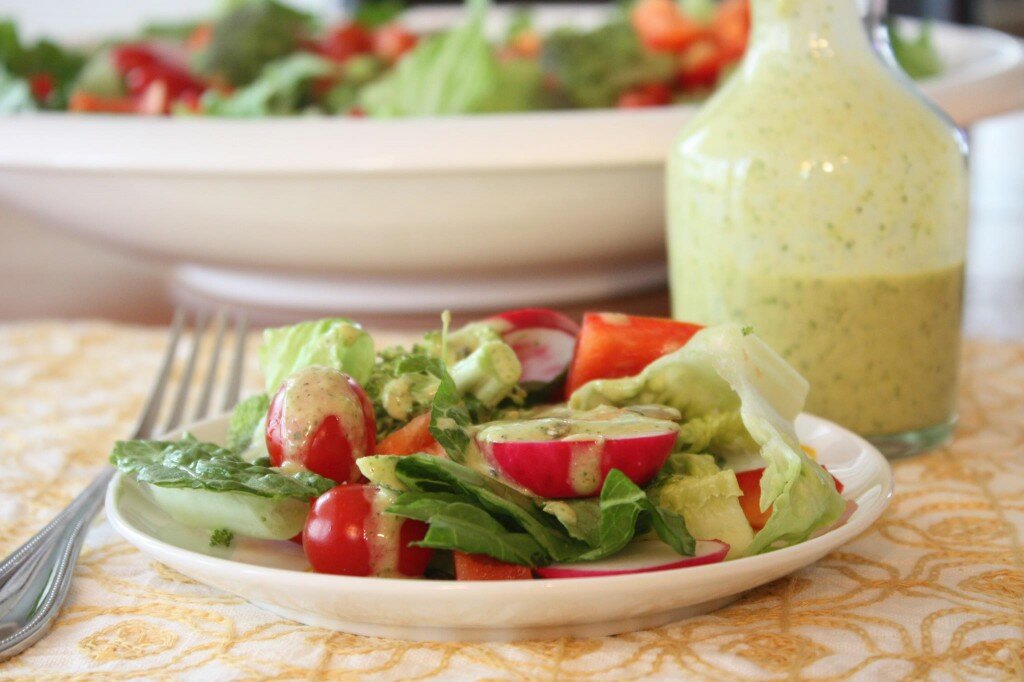 This dressing recipe is my absolute favorite… hands down!  It has just a bit of a kick for impact.  Refreshing, zesty… LOVE LOVE LOVE it!
Ingredients:
3 tbl of Extra Virgin Olive Oil
2 tbl of red wine vinegar
2 tbl of freshly squeezed lime juice
1/2 jalapeño, diced up with seeds
2 cloves of garlic, peeled
1 tsp of a good Dijon mustard
1/8 tsp of honey
Fresh ground pepper
Pinch of salt
1/2 tsp of ground cumin
1 handful of cilantro leaves, washed with stems removed
If you have a hand immersion blender, add everything except for the cilantro leaves and blend until creamy.  Then add the cilantro.  Blend until combined.  Serve with your favorite fish, salad, chicken or pork.
— Knead to Cook