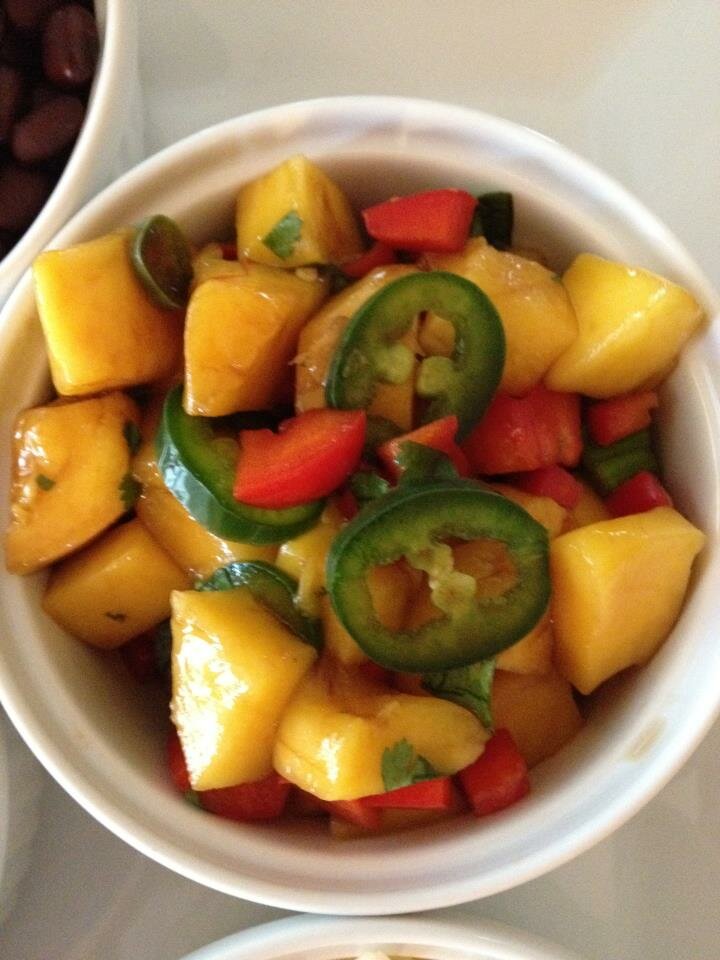 I could eat this by the spoon!  So fresh, so delicious with just a hint of kick from the jalapeño.   This recipe screams spring and summer to me!  I love this over grilled chicken or fish.  Or you can simply serve it with tortilla chips as an appetizer.  So versatile.  So delish!
Ingredients:
3 mangoes, ripe and pitted, sliced into small chunks
1 smaller red pepper, diced (or yellow/orange peppers)  Whatever you have on hand 🙂
1 green onion, chopped
1 jalapeño, finely diced
2 tbl of chopped cilantro, fresh
2 tbl of aged balsamic vinegar
Directions:
Mix all of the ingredients together in a bowl and then cover and refrigerate for 2-6 hours.
— Knead to Cook