Cilantro Lime Tempeh Bowl. Vegan. Gluten Free.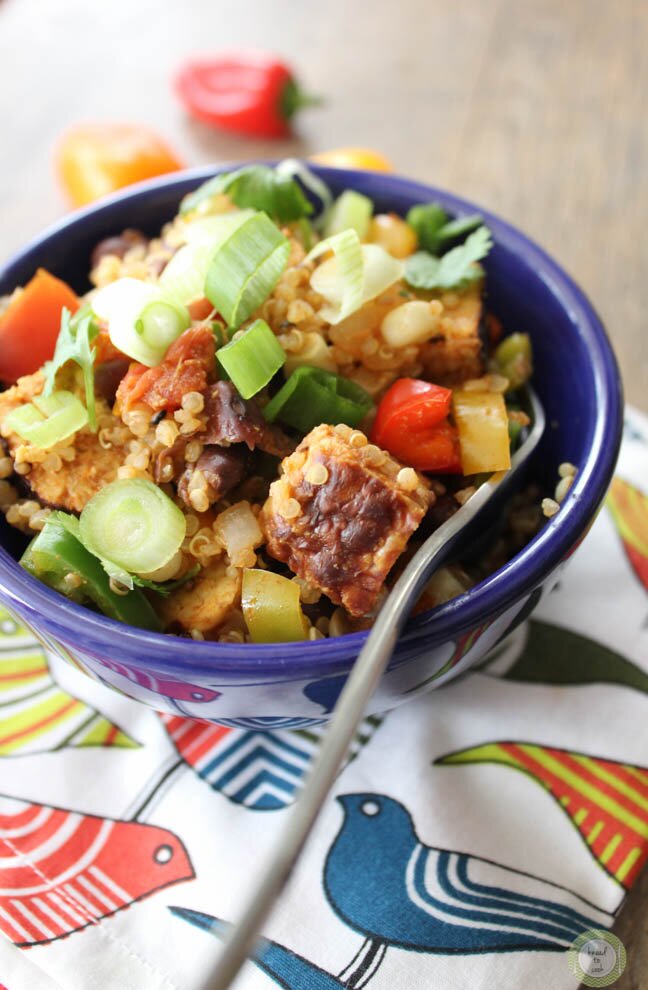 Cilantro Lime Tempeh Bowl
Okay just got the dreaded call that my hair appointment had to be rescheduled so I will take my extra free time and get my post up now instead of later.  A little background… A few weeks ago I was blessed to make a connection with Smiling Hara Tempeh.  It was instant love! No lie.  I'm always so excited to connect with people who are passionate about healthy, good quality food.  Since becoming a vegan 10 months ago, I've really found a love for tempeh (temp – pay).  I love marinating, grilling, broiling or pan frying it in coconut oil.  But my issue… finding good tempeh!
So the good folks at Smiling Hara sent me a care package and it arrived while I was in Texas. I opted not to marinate this first dish because I really wanted to taste the actual product.  I went with the original soy product in this recipe but will be featuring other variations that they sell in future recipes.  This recipe is super easy and I was so impressed with the flavor!  Most grocery stores only sell one brand, which is quite bitter to me – this tempeh doesn't have that annoying bite.  Okay so let's get onto this recipe…

Ingredients:
One block of Smiling Hara Tempeh
Coconut or Olive oil
1 cup of cooked quinoa – here is my recipe for how to make it easily.
2 medium sized tomatoes
8 mini peppers or you can use one large bell pepper – diced
1/4 of a large yellow onion diced
Olive oil
4 green onions, diced
1/3 cup of black beans, rinsed and drained
Juice from 2 limes
2 teaspoons of ground cumin
1 teaspoon of smoked paprika
Salt and pepper
2 tablespoons of Bragg's Apple Cider Vinegar
Smoked chipotle Tabasco sauce – use as much as you prefer but it gives the dish a nice smoky flavor
1 handful cilantro leaves, washed
Directions:
I pan fried my tempeh in some coconut oil until lightly browned on each side – about 2 minutes per side.  Then slice into 8 cubes.
Into a large pan, add your olive oil and heat until hot.  Add your onions and cook until translucent.  Then add your tomatoes, peppers, black beans, juice, cumin, paprika, salt and pepper and the apple cider vinegar.  Cook until heated through.  Then add your Tabasco sauce (as much as you like), cilantro leaves, tempeh and quinoa.  Give a good stir – taste and adjust seasonings.  Top with green onions to garnish and serve in bowls.  Enjoy!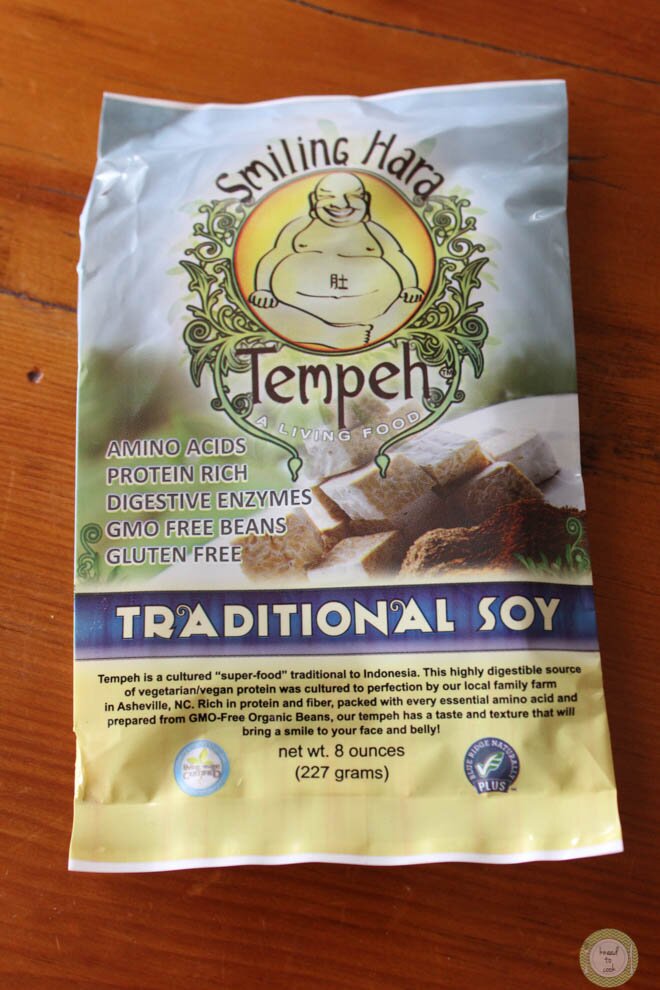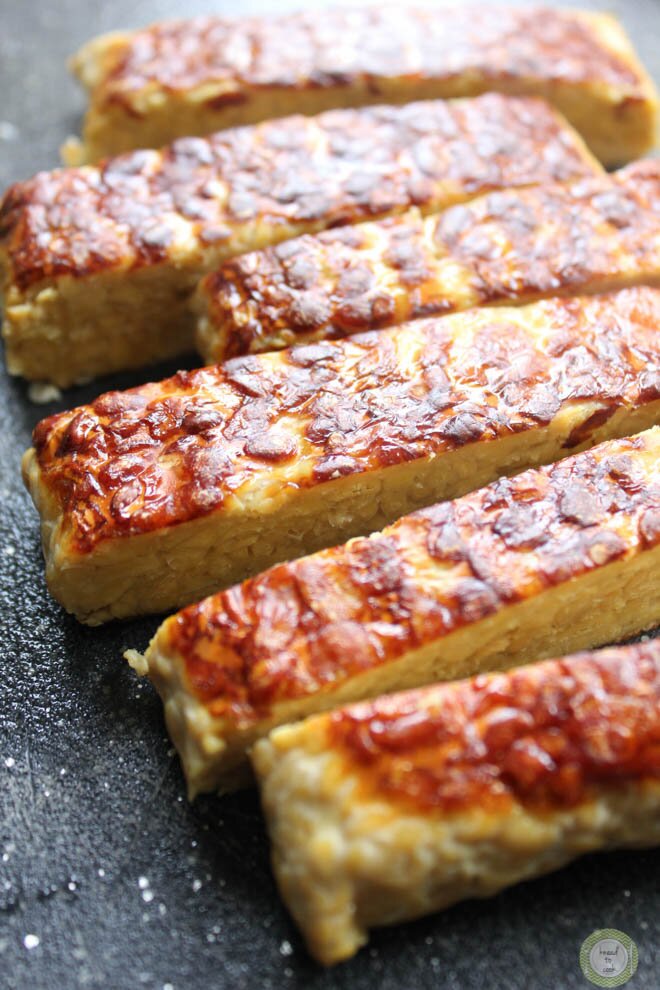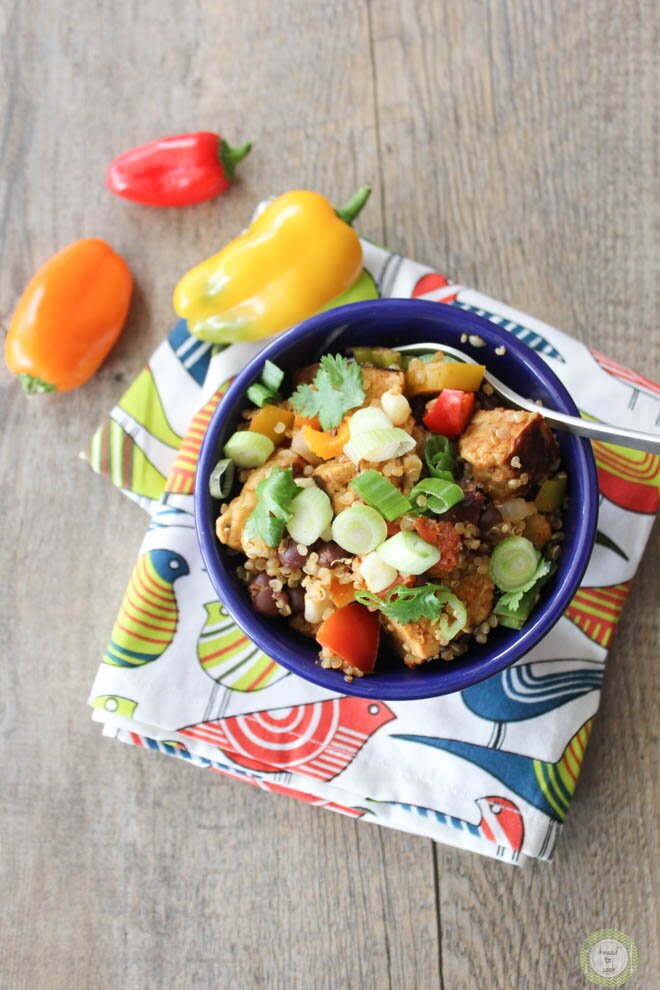 If you follow me on IG you see a lot of my fitness posts there.  I try to strike a balance on my blog focusing more on recipes with snipits of fitness.
As most of you know, I still have the pins in my finger and wear a cast when I'm out in the world to protect it.  At home I'm allowed to be free and roam without it -which has helped the surgical site heal much faster.  I'm so excited to be in the homestretch to have these pins out because they are more than taxing on a daily basis.  I also had no idea how this would impact my training.  My body has demanded that I listen to it – with bouts of exhaustion, slower running, lesser weightlifting – it's all been quite humbling.  I've been very thankful for what I can do and pray everyday to keep pushing forward.  Today, was one of those days that I finished my run and got a bit teary because I finally felt a bit more energized.  I take nothing for granted… and cherish moments like this.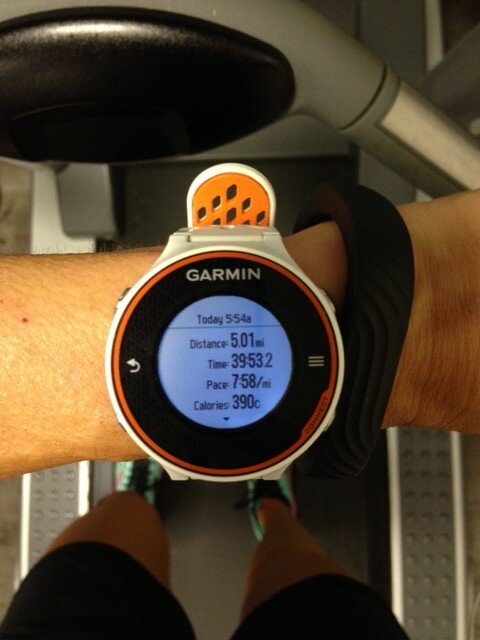 Monday I ran 6.25 miles, Tuesday I ran 6 and today I ran 5 miles sub 8.  Thankful.  Grateful.  Happy.
I also was able to lift a bit more today.  It's a good day!
I hope you are all enjoying fall.  Windows open, chilly runs… happy days ahead (until the snow arrives).
~oxo
— Knead to Cook