Cake batter yogurt. Celebrating Chobani's Birthday!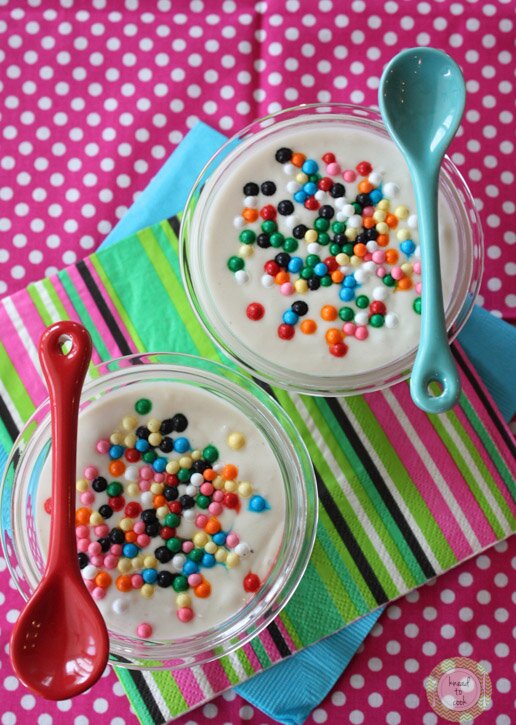 Chobani is hand's down one of the BEST companies & I've been blessed to have them be such an incredible supporter of my blog/website.  Today they celebrate 5 years and to help I whipped up a cake batter themed yogurt that can be frozen as well, to help ring in this 5th birthday!  I was thrilled to use my little glass Chobani bowls and it was so appropriate to serve at their party.
Ingredients:
1 cup of vanilla Chobani yogurt
1/2 cup of vanilla almond milk
1/2 scoop of vanilla protein powder
1 banana
6 tablespoons of Funfetti cake batter mix (dry)
Sprinkles (optional topping)
Directions:
Into your blender or Vitamix, add all of the ingredients and blend until creamy.  Place in individual bowls and refrigerate for 1 hour or freeze for a nice frozen treat.  Top with sprinkles and enjoy!
— Knead to Cook