Cookie Butter Energy Balls. No-bake.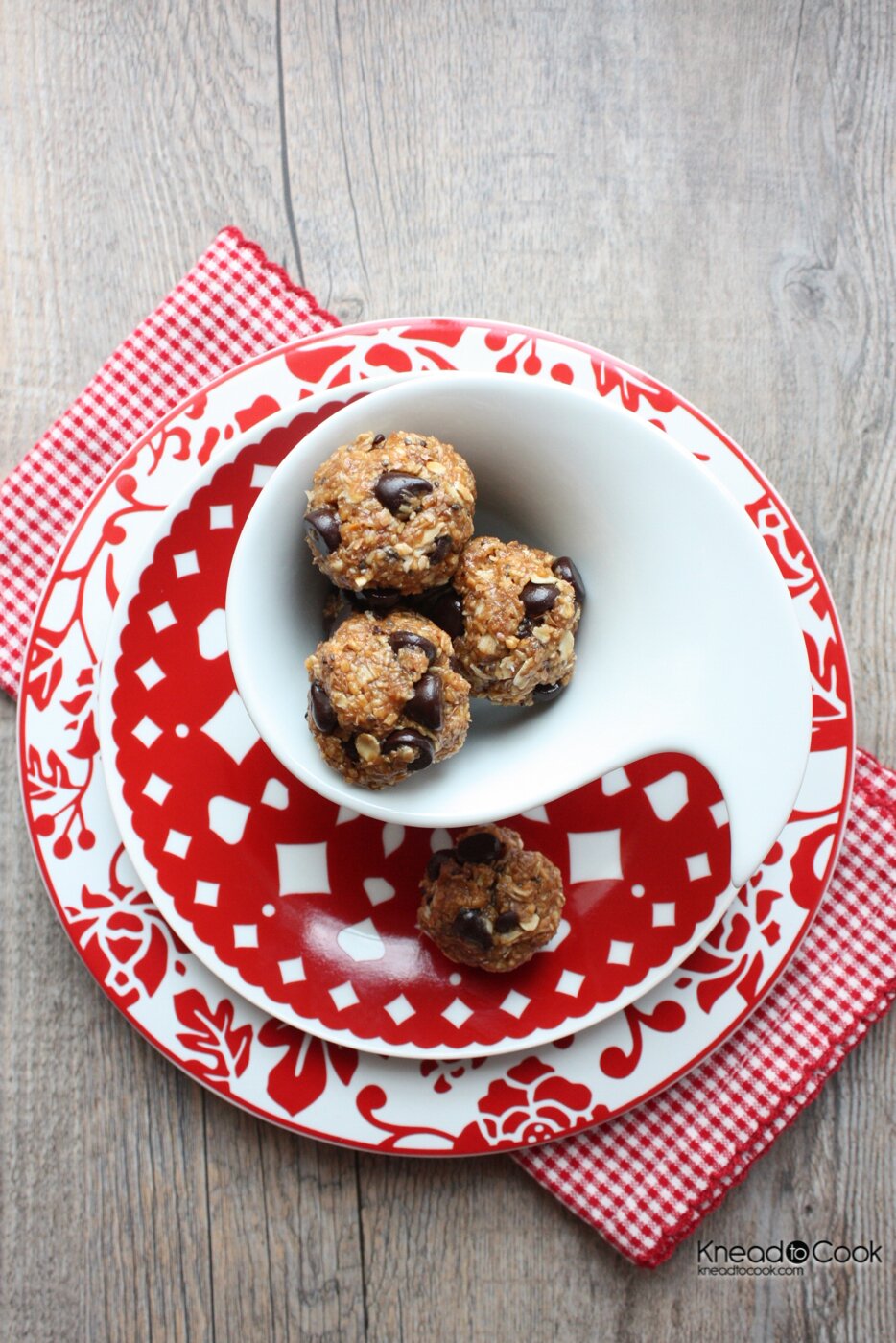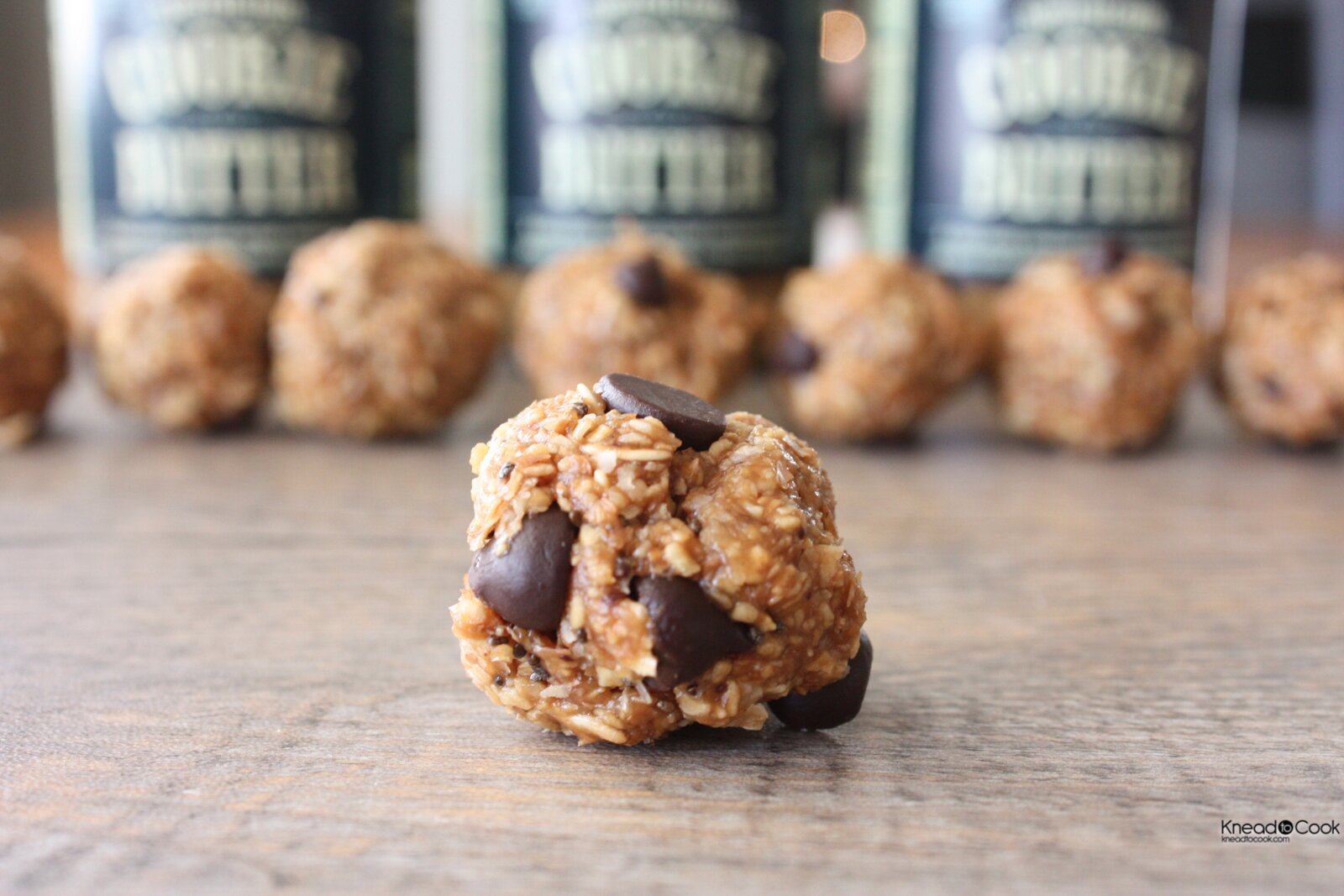 These are a take-off of my original energy balls.  I wanted to mix these goodies up and try some cookie butter (from Trader Joe's) in there to see how they turned out.  They are fabulous!  A bit of a different flavor but oh-so-good!  You can tweak these however you prefer.  I omit chocolate chips and add butterscotch for my husband who is allergic to chocolate.  White chocolate chips would also be perfect!
These will make a great snack or a fast breakfast!  Pack them in your kids lunch for a yummy surprise!
1 c of old-fashioned oats
1 c of toasted coconut flakes
1/2 c of chocolate chips (I used dark chocolate)
1/2 c of Cookie Butter (Speculoos) (regular peanut butter or nut butter can also be used)
1/2 c of wheat bran
1 tbl of chia seeds
1/3 c + 1 /4 tsp of honey (I used raw)
1 tsp of vanilla extract
1 pinch of salt
Mix it all together in a bowl and then refrigerate for 45 minutes.  Remove and make into balls.  I used a small scooper (1-1.5 inch) to press it in and then eject it.  Rolled it with my hands to get a ball shape all around and then place in a airtight container to refrigerate.  Will last 5-7 days but most likely they will be long gone before that!
— Knead to Cook