Tequila lime braised short ribs.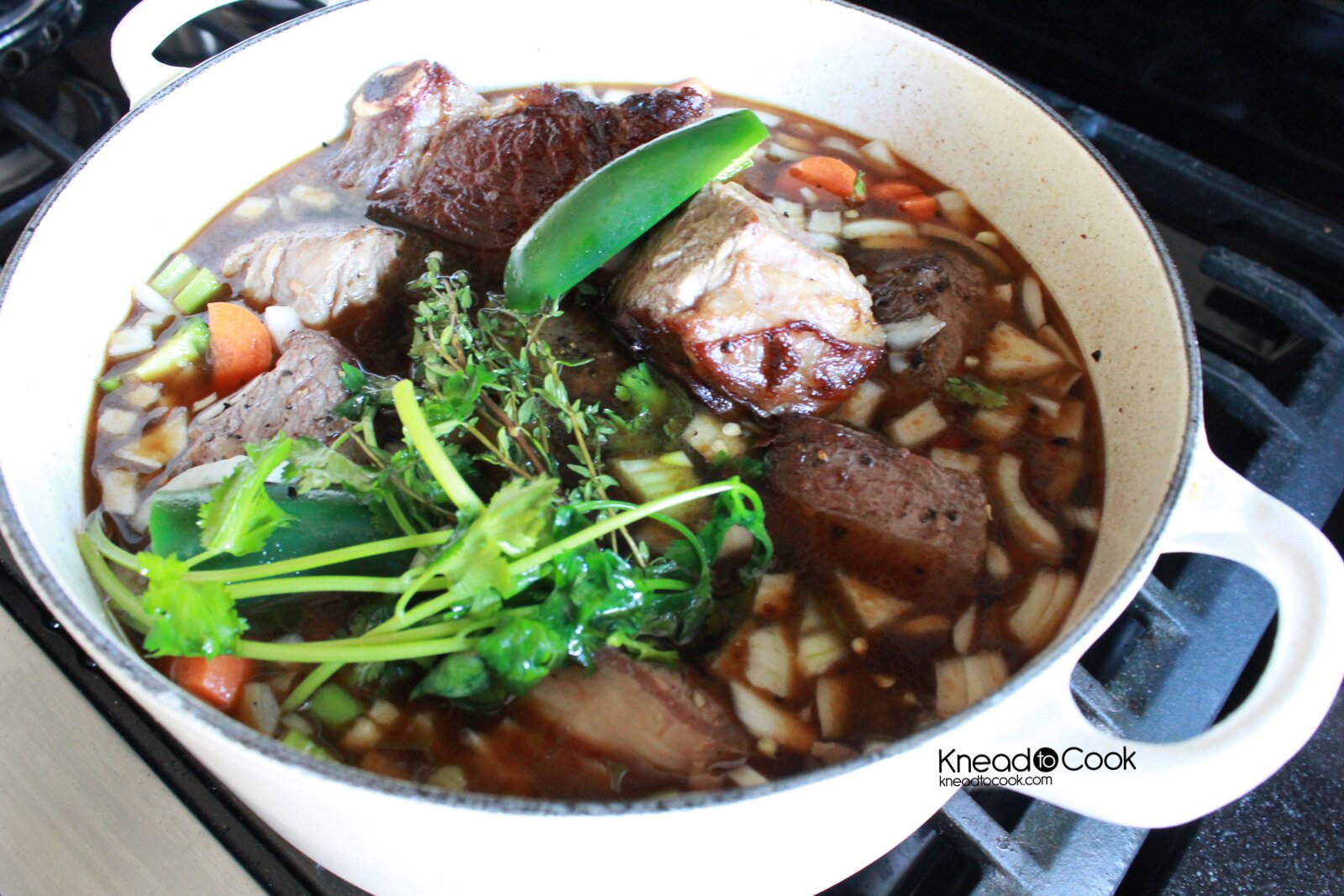 I love braising meat for dinner. It is the easiest & most flavorful way of cooking. It pretty much ranks up there with the slow cooker – just by means of your oven. Braising meat consists of browning it first on the stovetop and yielding a nice crust on the exterior. This process adds a wonderful depth of flavor and shouldn't be rushed. The cooking for several hours in a liquid until the meat is falling off the bone. This process can be done with chicken, beef, lamb, pork… this time we opted for short ribs.
Ingredients:
3-4 lbs of short ribs
1 tablespoon of salt
Cracked black pepper
1 tsp of smoked paprika
Olive oil
Tequilla – 3-4 cups
4 large carrots, diced
1 large onion, diced
2 celery ribs, sliced into 1/2 inch pieces
4 jalapeños, sliced down the center
Fresh thyme, 5 sprigs
8 cilantro sprigs
2 limes, squeezed for the juice (keep the remains and add them to the pot before cooking)
4 cups of beef broth
Directions:
Preheat your oven to 400 degrees.
On the stove top, in a large Dutch oven, heat some olive oil (you will add more as needed while you cook the meat). While the oil is heating, salt and pepper each of your short ribs. Place a few in your pot at a time and work in batches. Avoid over-crowding. Cover and let brown on each side for about 4 minutes. Then remove and place on a plate until this process is completed. Then remove the last ribs and pour in your Tequila to deglaze the pan, scraping up the bits of meat stuck to the bottom of the pan. Then add the remaining ingredients.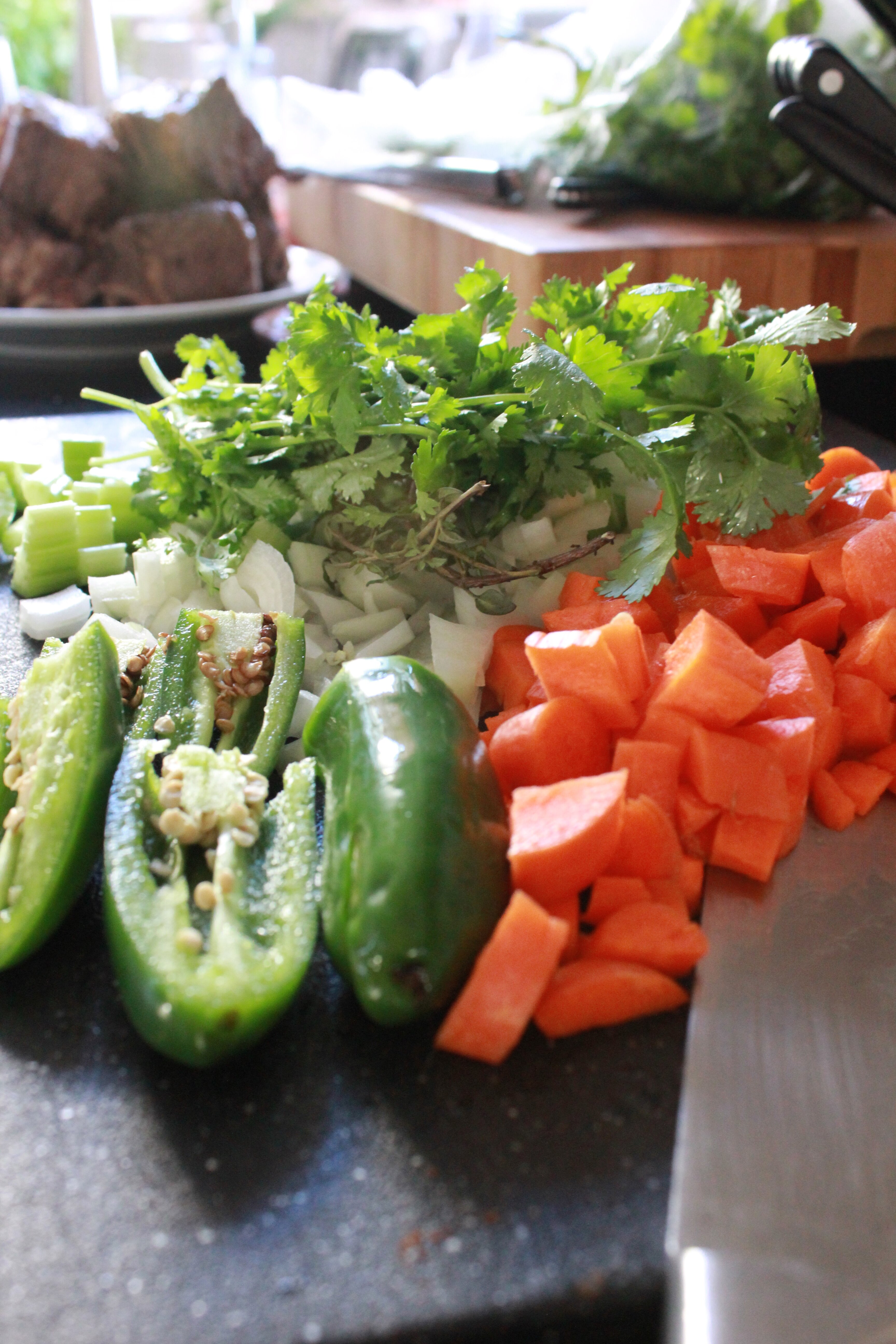 Cover and place in your oven and cook for 3-4 hours. Occasionally, checking on the liquid level. Add additional broth if needed. Remove from the oven, leaving the pot covered and let it rest for 15 minutes prior to serving. I served over mashed sweet potatoes.
— Knead to Cook