Sweet, Spicy and Smoky Dry Rub.
As the the warmer weather of spring arrives across the country, grills will be fired up and beef, chicken and pork will be seared to perfection.  I will not lie, I love spring – not too hot, not to cold and everyone is finally outside enjoying the sunshine on their face.  Our grill has been fired up several times in the past few weeks, moving our kitchen outdoors and I will not complain about that.  Grilled food just tastes better.
Last night my husband grilled the first set of ribs for the season.  I knew, I had to whip up a fresh batch of my sweet, spicy and smoky dry rub in honor of this event.  It is tangy, sweet with a smoky heat.  Perfection!
When using a dry rub of any kind, it's best that you rub your meat down and refrigerate for at least 12-24 hours.  If you don't have that kind of time, give it one hour for the spices to work their magic.
Ingredients:
3/4 cup of light brown sugar
2 tablespoons of salt (I used Lo Salt reduced sodium alternative)
1 tablespoon of chipotle chili powder
1 tablespoon of smoked paprika
1 tablespoon of garlic powder
2 teaspoons of ground cumin
1/2 teaspoon of cayenne pepper
1/2 teaspoon thyme
1/2 teaspoon of ground cinnamon
Directions:
Place everything into a mini food processor, Vitamix or you can mix by hand or by adding everything to a tupperware container with a lid.  Process until well-combined.  Store in a container with a lid for up to 6-9 months.
This can be used on chicken, pork or beef.  Rub a generous amount on the meat and refrigerate for best results up to 24 hours or a minimum of 1 hour.  Place the meat on a hot grill and cook until desired temperature is achieved.  Enjoy!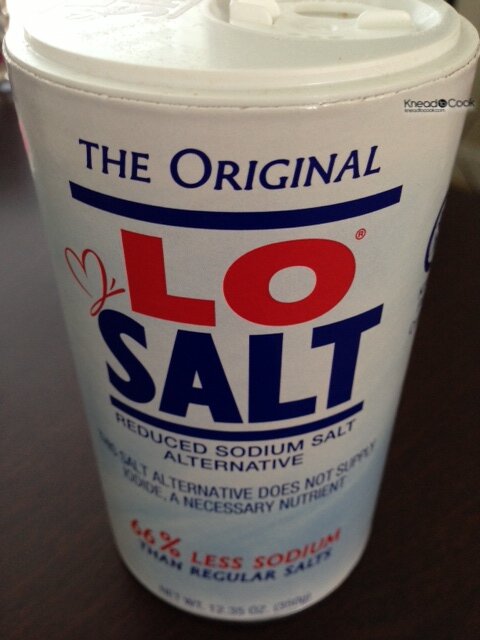 — Knead to Cook