Strawberry Basil Margaritas.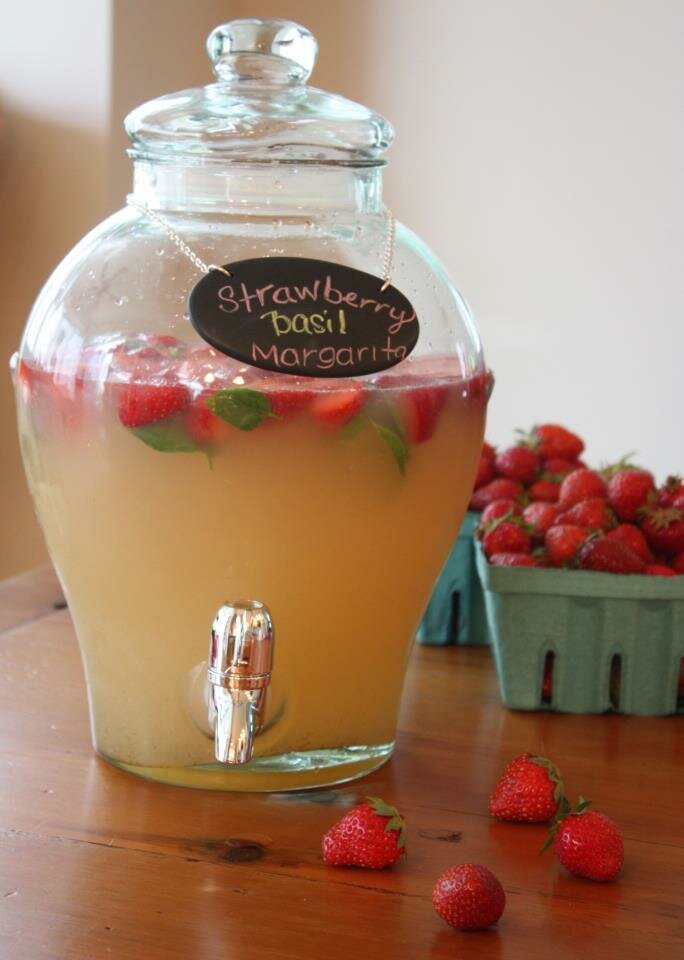 I adore hosting summer parties outside on our patio.  Small groups or large groups… Love having people over.  We fire up our firepit (that I built) and enjoy cocktails while the kids toast marshmallows and make s'mores.  One of my favorite things about summer, hands down!
This weekend we had a wonderful party to celebrate my daughter's 11th birthday.  I wanted to prepare some drinks for my beverage containers ahead of time.  I adapted this recipe from theKitchn website.
This was to fill a 3 gallon beverage dispenser.
Ingredients:
4 (12 ounces) frozen limeade concentrate cans
12 c of fresh, water
15 strawberries, hulled and cut in half
18 basil leaves
1 bottle of 750 ml – Golden Tequilla
Into your beverage dispenser, empty all of the limeade cans into your dispenser followed by 12 cups of water  Then add the tequila.  Stir to blend.  Then add the strawberries and basil.  Refrigerate for 2-4 hours.  We had ice on the side, not to water the margaritas down throughout the night.  These were such a hit!  Both the men and women loved it.  I'll be making this cocktail throughout the summer.
— Knead to Cook