This is truly one of the best smoothies I've ever had – and I've had a lot of smoothies!  Sunday night my husband wanted to finally try out our new Vitamix machine and we had a late lunch so, the smoothie sounded light and delicious.  It was and I recreated it today for my girls and again, the lovefest continued!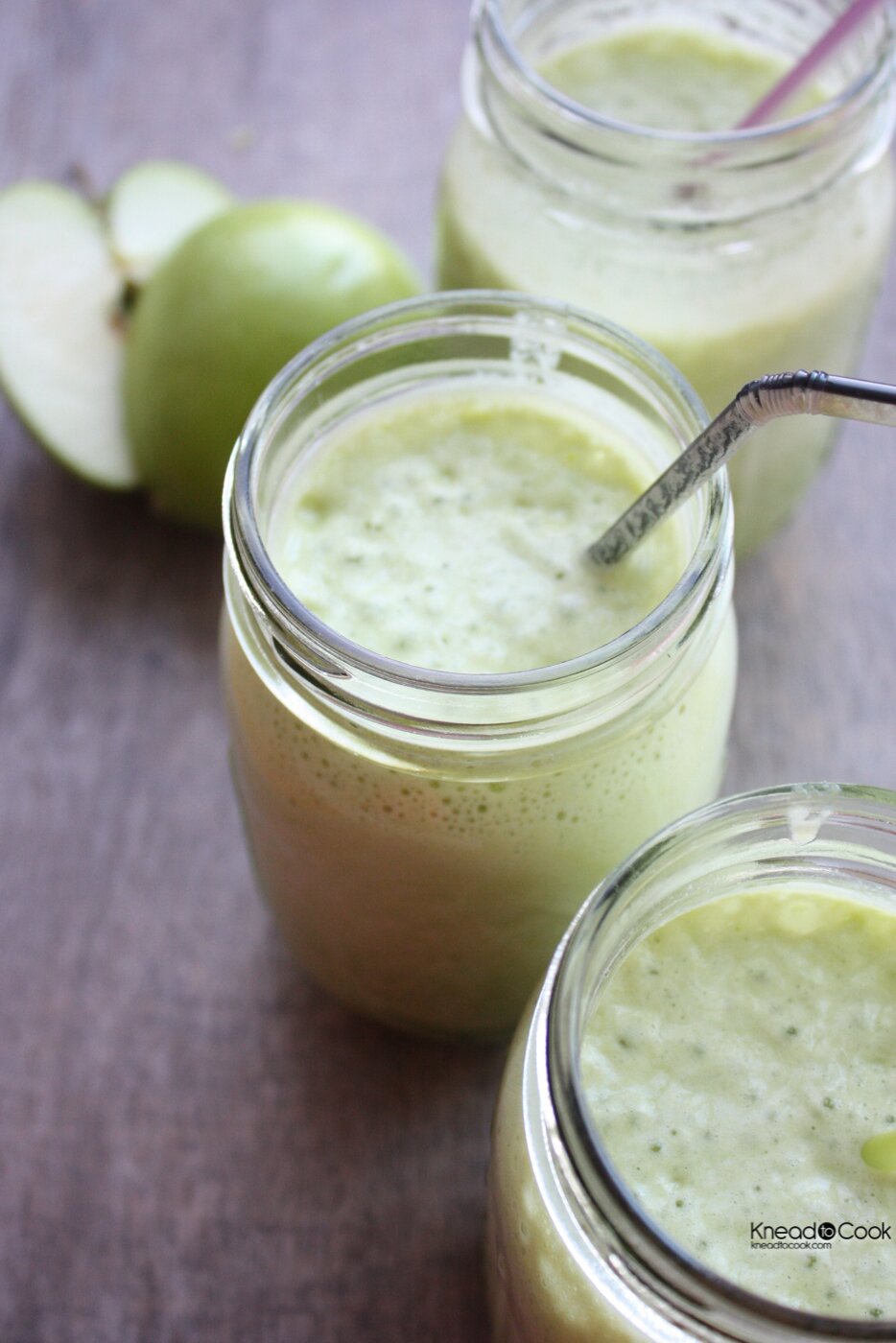 Ingredients:
1 cup of orange juice
1 green apple, skin on yet cored
1 large handful of organic baby spinach (about 1 heaping cup of the leaves)
1/2 of a pineapple, peeled but not cored if using a Vitamix (if using a blender then core it)
1-2 inch piece of fresh ginger, peeled
1 scoop of protein powder (vanilla)
1/4 cup of vanilla Chobani yogurt
8 ice cubes
Directions:
Place all of the ingredients into your Vitamix or blender and blend on the smoothie setting.  Pour into glasses and enjoy!  The ginger puts this one over the top!  Fresh and ginger is so good for your stomach.  Vitamin and protein packed.  And, I swear, your kids won't even suspect that there's spinach in there!
— Knead to Cook