Easter M&M Mini Cookie Muffins.
Today, while grocery shopping I spotted with my little eye peanut M&M pastel Easter eggs candies and I thought, even though I won't eat these, I have two special girls who would love them!  I then thought I would whip them up in my chocolate chip cookie recipe but in a mini muffin form.  They turned out perfectly cute and I think my girls will totally heart them!
Adapted from Guittard Super Cookie Chip Cookie Recipe.
Ingredients:
1 cup of all-purpose flour
1/2 teaspoon baking soda
1/2 teaspoon salt
1/2 cup of butter, softened
3 tablespoons granulated sugar
5 tablespoons of light brown sugar
1 egg
1 teaspoon vanilla extract
1 bag of Peanut Easter Pastel M&M's
Directions:
Preheat oven to 375 degrees.  Spray your mini muffin pan with baking spray and set aside.
In a separate bowl, combine flour, soda and salt.  Set aside.
In your stand mixer, paddle attached, cream butter and sugars.  Then beat in the egg and vanilla until creamy.  Add the flour mixture, blend.  Blend well.  Add 3/4 of the bag of M&M's by hand.  Drop dough (about 3/4 of the muffin tin) with the cookie dough and place the extra M&M's on top of each cookie muffin.  Bake for 14-16 minutes.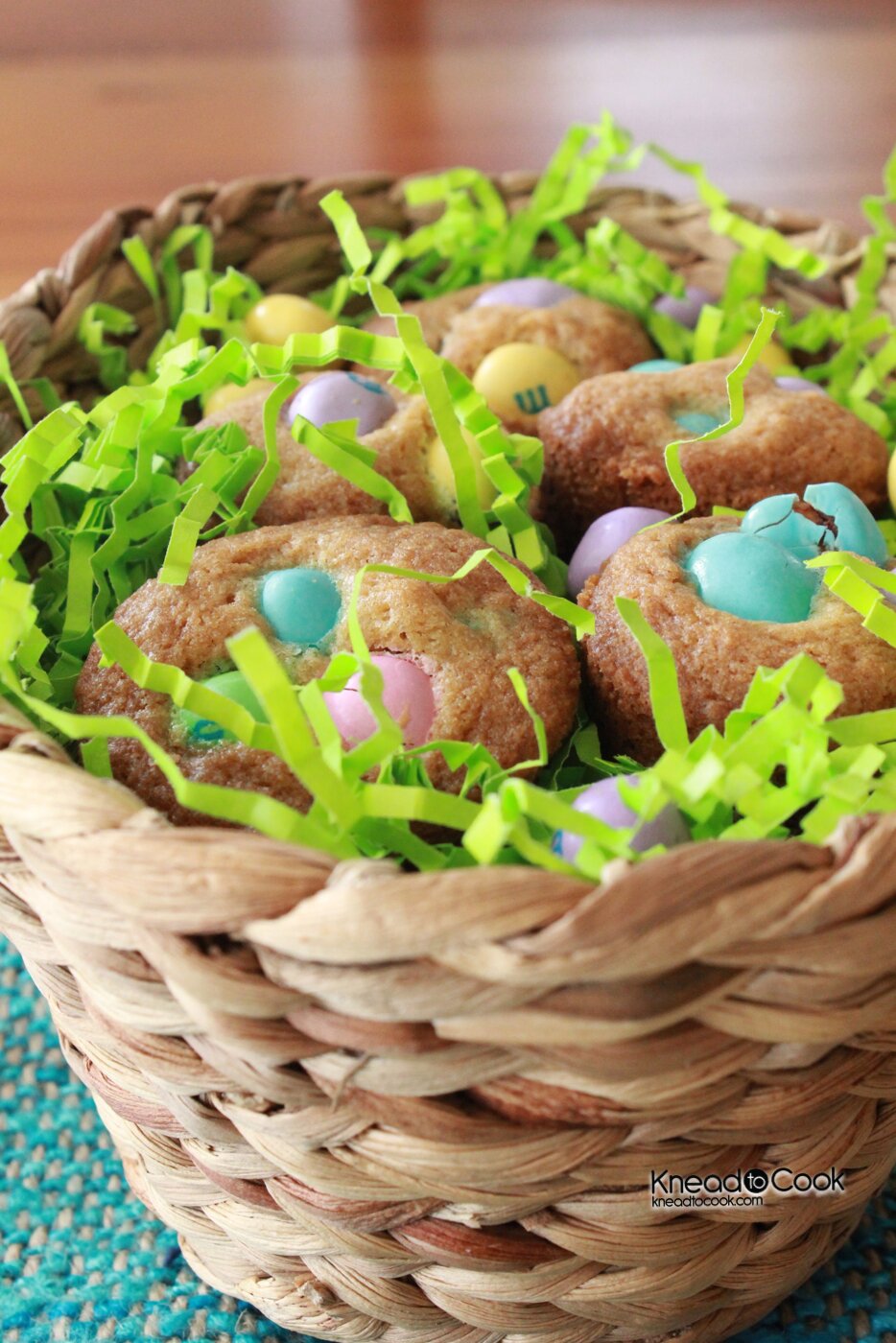 — Knead to Cook