Veggie & black bean salad. Vegetarian.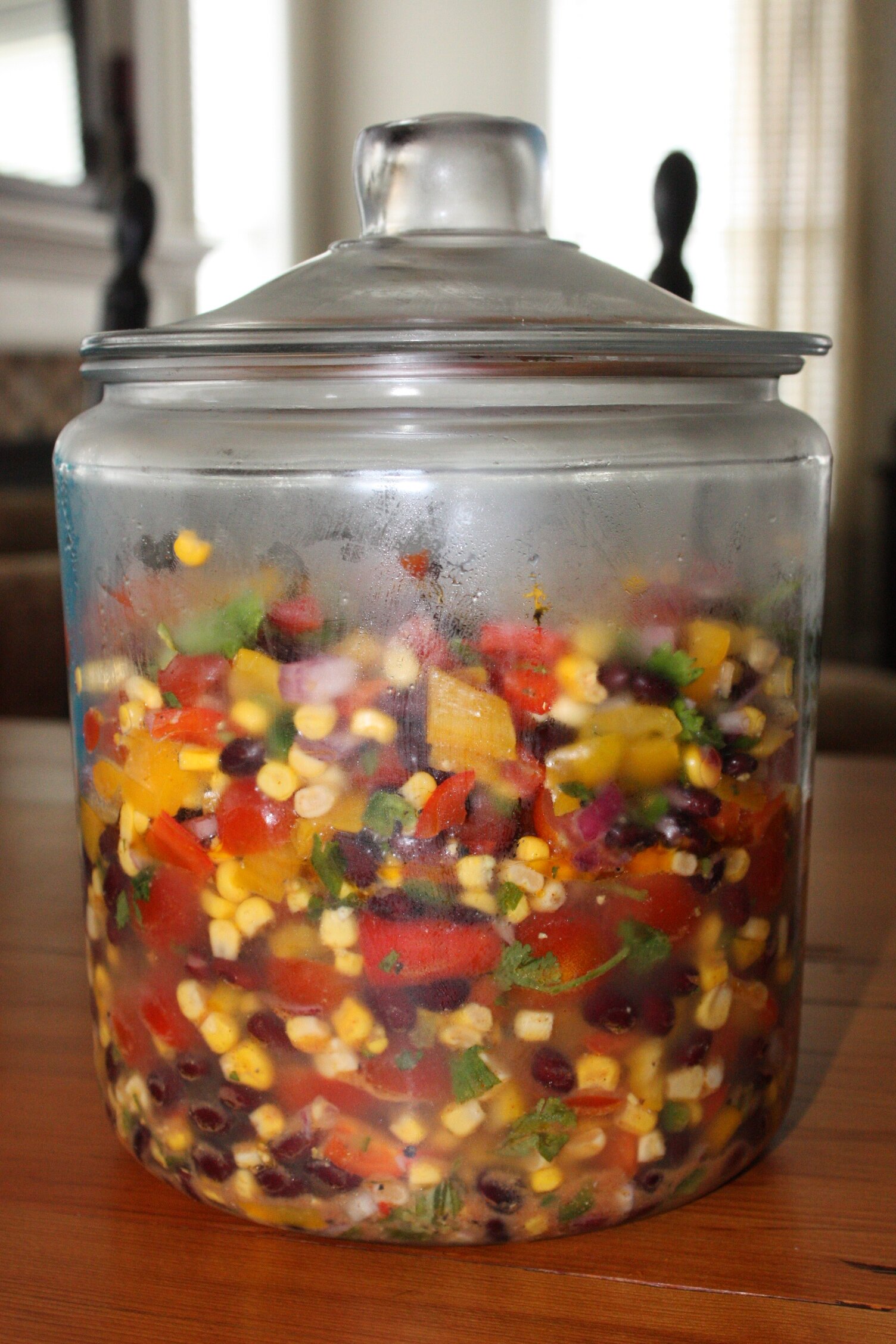 My vegetarian friend Brooke, made me a salad similar to this years ago and over the years I've revamped it and made it my own.  I can honestly down this entire, very large, container in one sitting if I needed to.  I did help myself to 3, yes 3, helpings at dinner.  Consider I only ate watermelon for lunch, that would explain my voracious appetite 🙂
Ingredients:
1 – 15 oz can of organic black or adzuki beans
2 c of fresh corn or frozen
2 c of cherry tomatoes, halved
1 red pepper, chopped
1 orange pepper, chopped (color of the pepper may vary)
1/2 c of a red onion, diced
2 jalapeño, chopped finely
1/3 c of fresh lime juice
1/4 c of olive oil
1/4 c cilantro leaves, chopped
1 tsp of salt
3/4 tsp of ground cumin (if you don't like cumin as much as I do, use 1/4 or 1/2 tsp)
1/2 tsp of cayenne pepper
1/4 tsp of ground black pepper
Directions:
Combine in a bowl and refrigerate for at least 2-3 hours to let the flavors mingle.  You can serve this as a side dish, with tortilla chips at a party or just with a big spoon!  YUM!
The aftermath.

— Knead to Cook