Strawberry stuffed Challah bread French toast.
Okay this breakfast does take a bit of time but it is soooooo worth it! It is the perfect Sunday morning breakfast for your family or a great brunch idea as well.
Gather what you need!
1/2 c of milk (low fat)
1 loaf of freshly baked Challah (but you can use store bought Challah or Italian bread)
5 eggs
14 cut strawberries
3/4 c of slivered almonds
1 block of low fat cream cheese, at room temperature
Cinnamon and powdered sugar
Butter for cooking in the skillet
Okay, 2nd step… wash your strawberries and slice them.
Next you will macerate the strawberries. That means topping them with sugar to soften them and have them release their juices. It also makes them easier to digest. Then set them aside.
Step 3: Slice your bread. The bread needs to be sliced in 1.5-2 inch slices because we're going to stuff it. Then you will take a filet knife and cut a pocket into each slice of bread.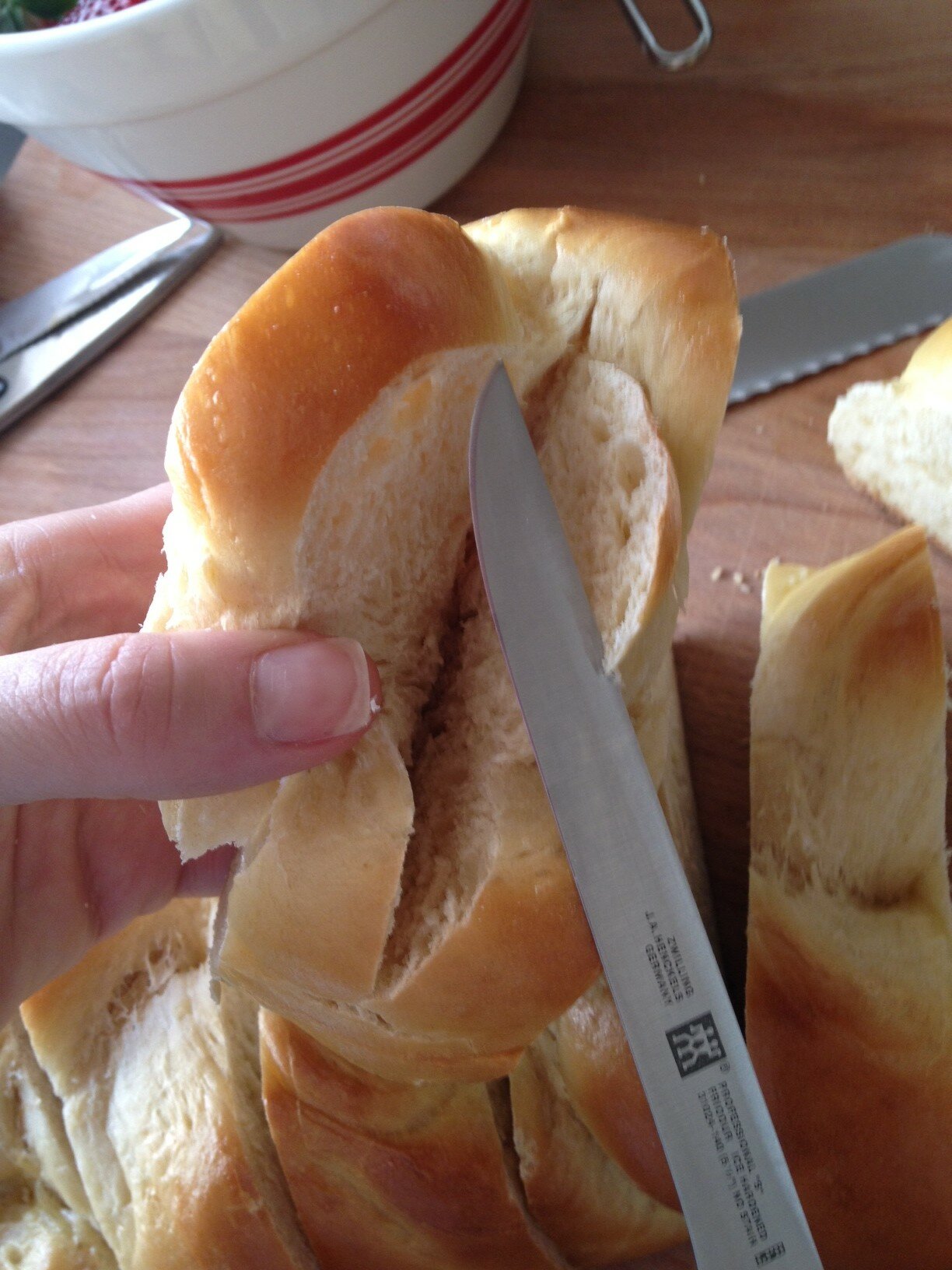 Set that aside.
Step 4: Make the egg batter for the French toast. Crack all of your eggs into a bowl and whisk in the milk and cinnamon. The cinnamon amount varies per your taste. I used 1 tsp. Once combined, pour it into a square baking dish. And set that aside.
Step 5: Make the filling. Take your room temperature block of cream cheese and add it to your mixer bowl. With the paddle attachment, mix for about 1 minute. Then by hand mix in your macerated strawberries.
Step 6: Stuff your bread! Take a teaspoon and stuff the filling, as much as you can, into the pocket of the bread that you cut earlier.
Step 7: Egg wash! Time to place the stuffed bread into the egg bath. Let sit in the mixture for about 40 seconds then flip to the other side.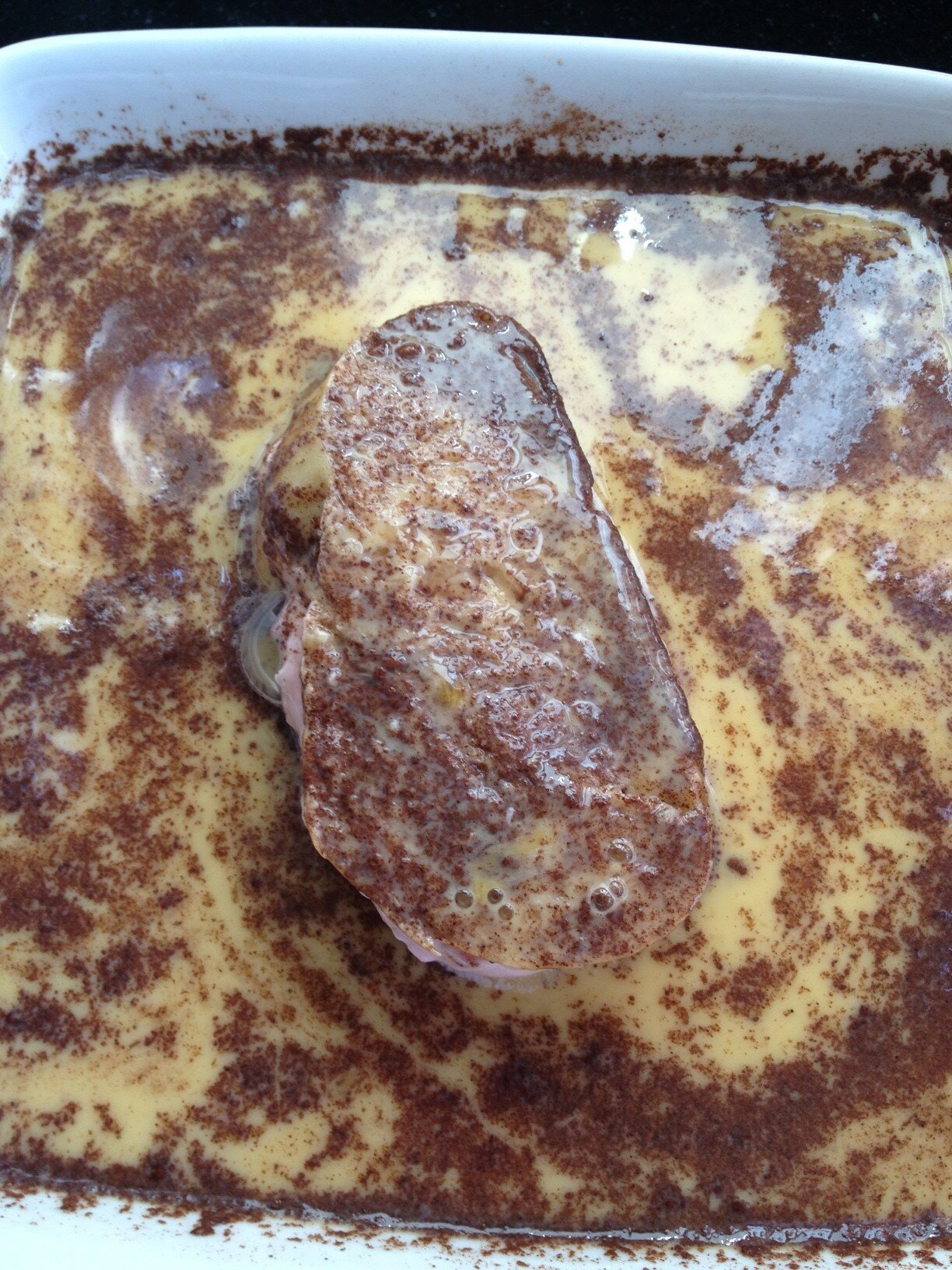 If you wish, top with almonds on one side.
Then get ready to cook! In your large skillet over a medium flame, heat a pat of butter. Once melted, add your French toast. Cook on each side for about 2-3 minutes.
Step 7: Eat!!!!
— Knead to Cook