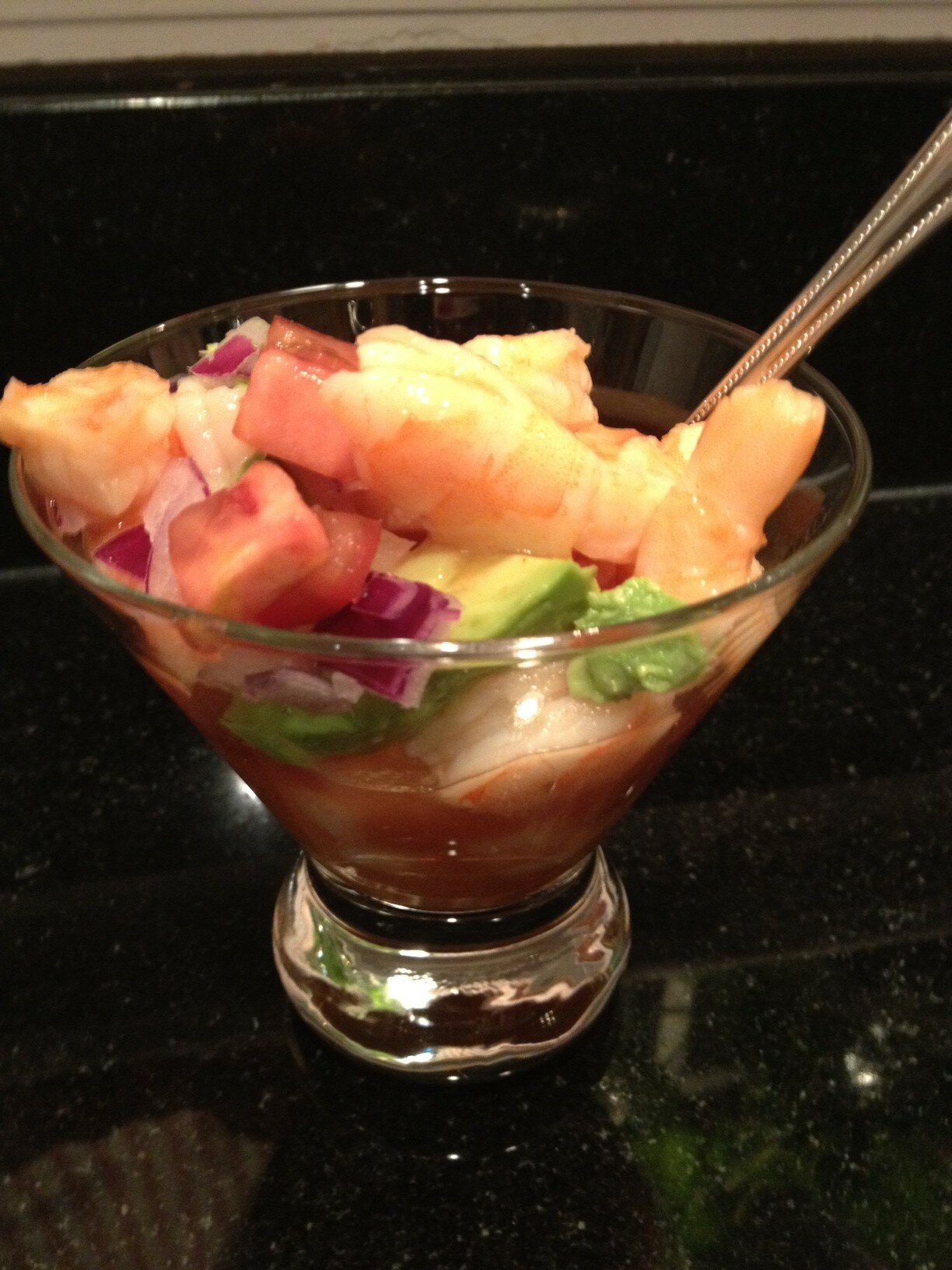 This recipe is a bit of a departure from the shrimp cocktail typically served at parties. This slight variation was extremely well-received by our guests at our Super Bowl party. I also liked it because you can prepare it ahead of time so you aren't slaving in the kitchen while you're guests are enjoying themselves. Also no cooking or baking required!
Ingredients:
1.25 cooking, de-veined shrimp – tails removed and chopped into bite-sized pieces
2 tbl of Olive Oil
1/4 c of Tequilla
1/4 c of fresh lime juice
1/4 of orange juice
2 tbl of ketchup
2 tbl of hot sauce (Tabasco, Sriracha)
Salt and pepper to taste
4 medium sized tomatoes, diced (do this step prior to serving)
3 ripe avocados, pitted and chopped (do this step prior to serving)
1/4 c of red onions, chopped
Lime wedge for garnish
About 2 hours prior to serving – whisk together tequila, lime juice, orange juice, ketchup and hot sauce. Place the shrimp into the mixture and toss. Refrigerate for 2 hours.
Take your individual serving bowls/glasses etc. and layer the shrimp/marinade mixture in the bottom. Alternate with tomato/red onion/avocados on top. Do this until you fill it 3/4 way to the top. Top with some salt and pepper. Garnish with lime wedge.
— Knead to Cook