Bacon Chocolate Chip Cookies topped with Sea Salt.
This could be the quintessential PMS cookie. Salt, sugar… it's perfection. Even if you don't suffer with that lovely disorder… anyone who loves bacon will be grabbing for one of these. I don't know why I thought it would be a great combo but it totally is and the smell is soooooo fabulous. I ate one and stepped away. I have to restrain myself or go back out to run again. 🙂 Totally fun twist on a classic.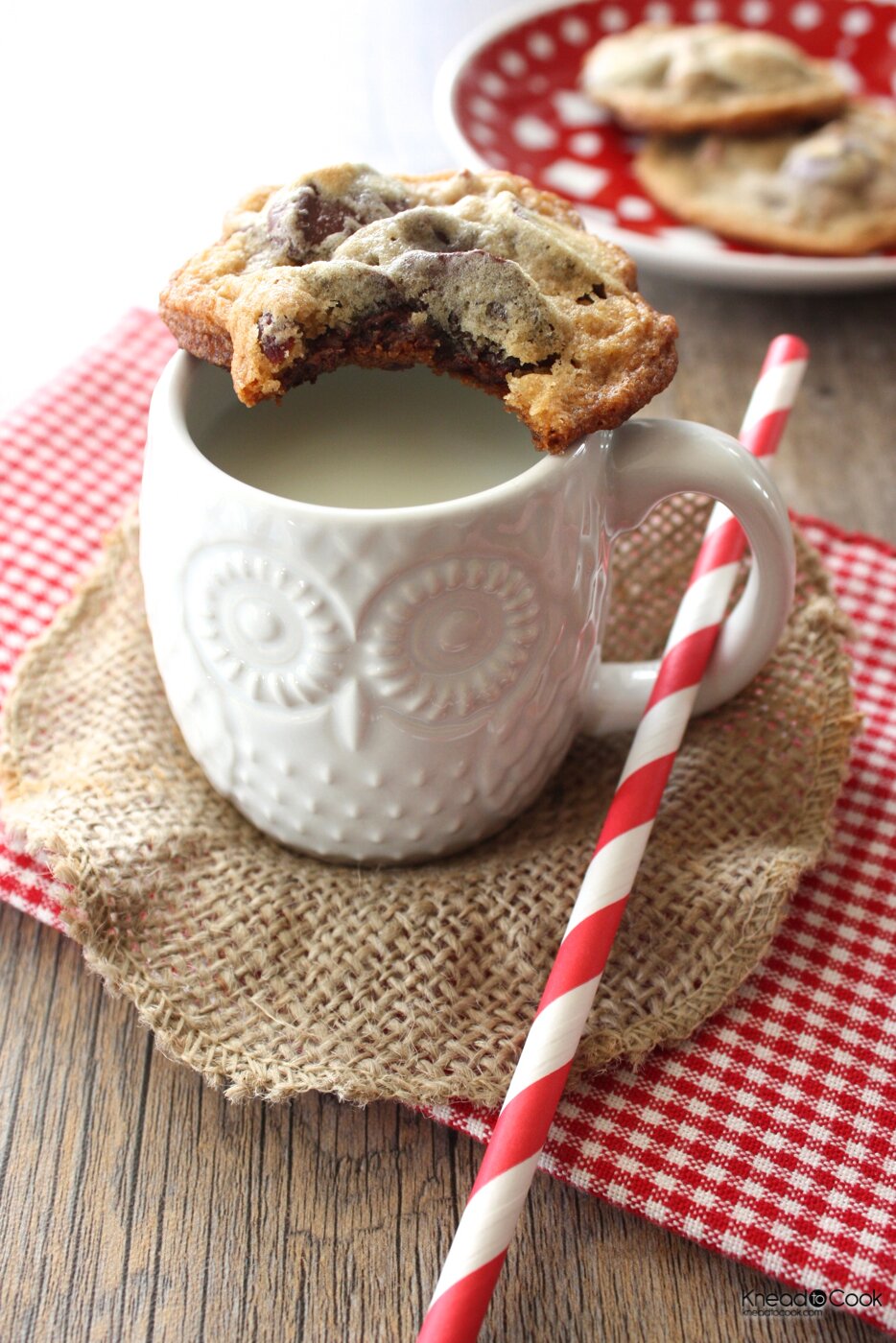 *Adaptation from Guittard.
Ingredients:
1 cup of all-purpose flour
1/2 teaspoon baking soda
1/2 teaspoon salt
1/2 cup of butter, softened
6 tablespoons granulated sugar
6 tablespoons of light brown sugar
1 egg
1 teaspoon vanilla extract
10 ounces of Guittard Super Cookie Chips or regular dark chocolate chips
4-6 strips of cooked, cooled and crumbled pieces of smoked bacon
Sea Salt
Directions:
Preheat oven to 375 degrees.
In a separate bowl, combine flour, soda and salt. Set aside.
In your stand mixer, paddle attached, cream butter and sugars. Then beat in the egg and vanilla until creamy. Add the flour mixture, blend. Blend well. By hand, stir in the chocolate chips and bacon. Drop rounded cookie dough onto your baking sheet. Sprinkle a tiny bit of sea salt on top of each cookie dough ball. Bake for 10 minutes or until lightly golden. Let cool and then store in a container with a lid.
— Knead to Cook